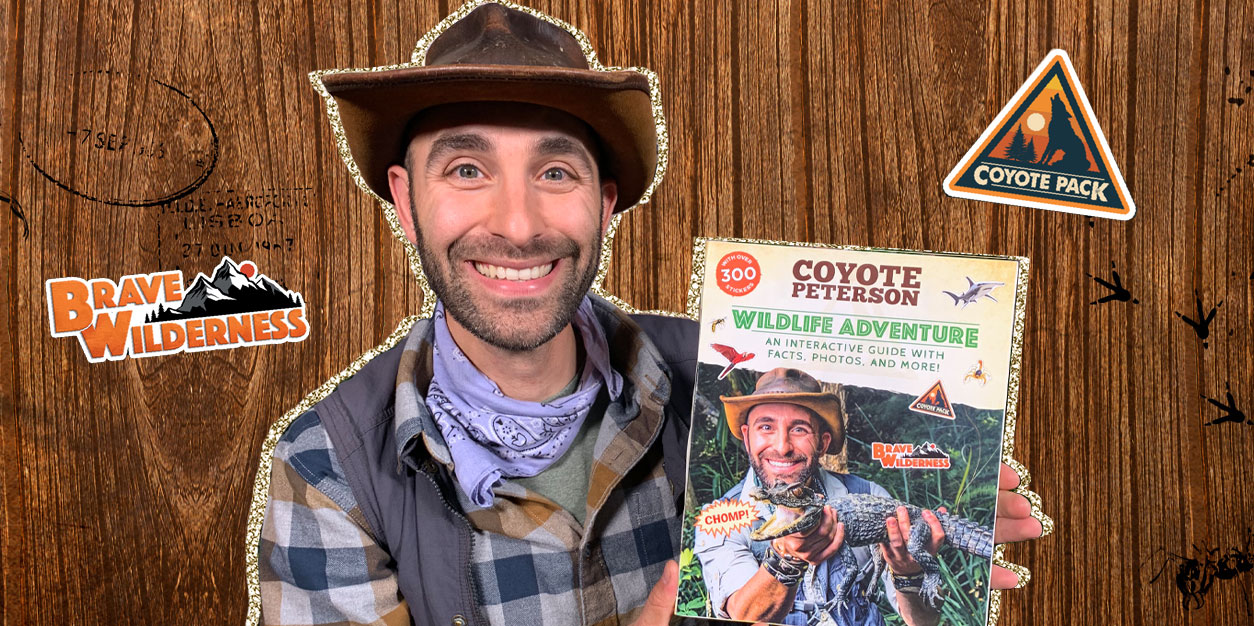 Be Brave and Stay Wild with Coyote Peterson's Tips for Aspiring Adventurers
Calling all explorers! YouTube adventurer, animal expert, and Brave Wilderness host Coyote Peterson has a brand new book to guide you through your next big adventure. Wildlife Adventure is out today, and it's an interactive guide filled with puzzles, facts, activities, and more!
It's the perfect companion to stash in your explorer bag for a day of bird watching, hiking, fishing, or any wild adventure you might find yourself on! Did we mention the stickers? There are over 300 stickers included, featuring amazing animals, and of course, Coyote! We've already stuck him to our laptop, our favorite adventure notebook, and our water bottle so we can channel his courageous spirit wherever we go!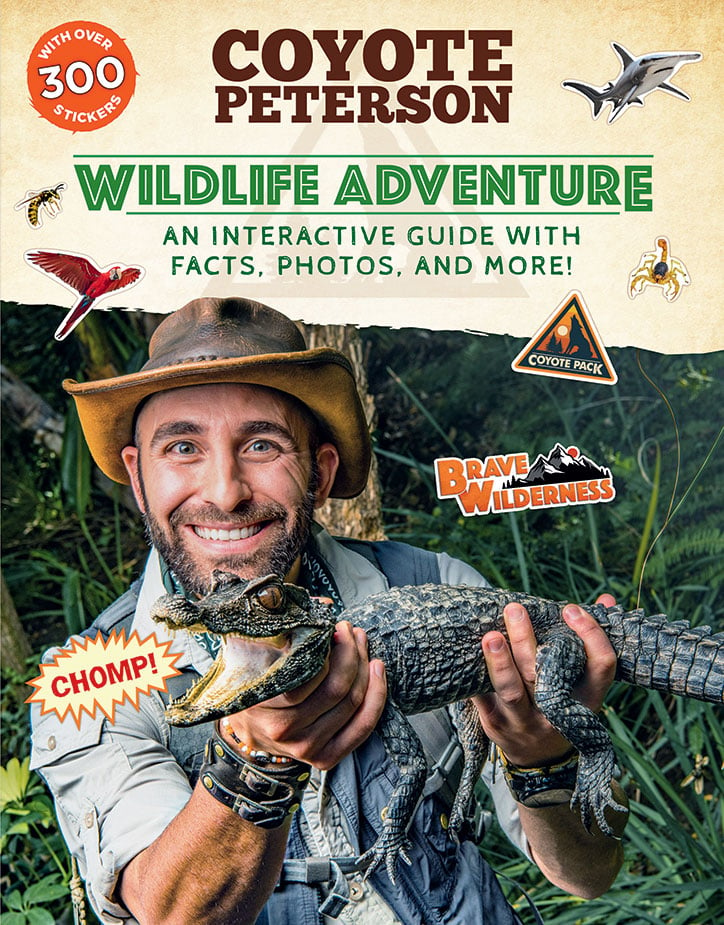 Wildlife Adventure! is no ordinary guidebook! Venture around the world with Coyote Peterson to learn about animals and their habitats in this interactive field guide packed with animal facts, write-in activities, stickers, and more!
In this official non-fiction adventure guide, Coyote Peterson will teach fans how to discover the animals in their very own backyard before whisking them away to learn more about the desert, rainforest, savanna, and even more epic locations. Members of the Coyote Pack will be able to go on endless adventures through 10 photographic scenes that can be decorated with this guide's HUNDREDS of stickers! Jam-packed with animal facts, gear check-lists, write-in activities, Coyote Pack badges, and much more, this guide is the perfect holiday gift for boys and girls of all ages. Be brave and stay wild!
Wildlife Adventure: An Interactive Guide with Facts, Photos, and More!
AUTHOR: Coyote Peterson
PUBLISHER: Little, Brown Books for Young Readers
DATE: November 19, 2019
If you're a part of the Coyote Pack, you know first hand that adventures, while incredible, can get a little WILD. That's why Coyote Peterson put together a few tips for budding explorers to help you conquer the wilderness while staying safe.
Coyote Peterson's Top 5 Tips for Aspiring Explorers and Adventurers:
A NOTE FROM COYOTE: Adventure is often defined as an unusual, risky, exciting, or even dangerous experience that is undertaken to achieve a greater goal, such as the pursuit of knowledge. Since the dawn of humanity, each and every one of us has, at some point, felt the undeniable thirst for adventure.
Here are my tips for making your next big adventure safe but still thrilling.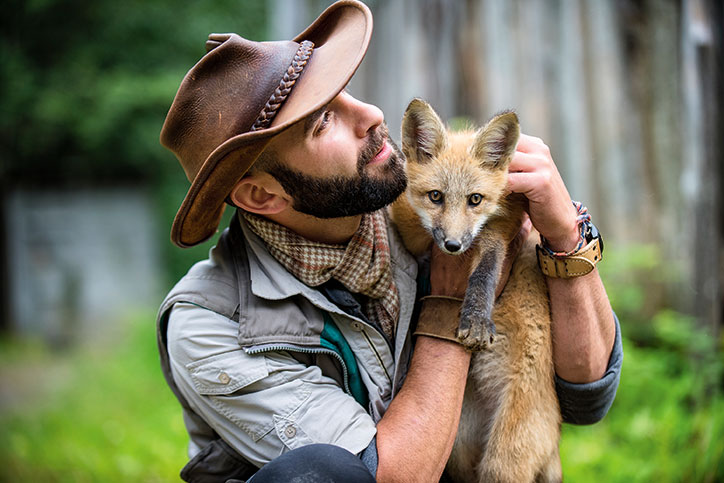 Location is EVERYTHING:
A memorable adventure begins with the choice of location. The good news is that almost any location can be exciting, especially if it's somewhere you have never been. If you want to go beyond your own backyard, you should plan in advance and pick a place that you have had time to research. The Internet and the library are both great resources to find information about your dream location and to understand the terrain, weather conditions during a particular time of year, and animal species you may encounter.
Safety should always be your top priority, so having a well-rounded education about your desired location plays a huge role in guaranteeing your next adventure is a success. Try researching your state and city parks; they are always a great place to begin as they are specifically protected from human development, which will give you a bigger chance of seeing unique plants and plenty of animal activity. State and city parks are usually within walking, bike riding, or a short car trips distance. They can make a fantastic evening adventure after school or a fun family weekend afternoon.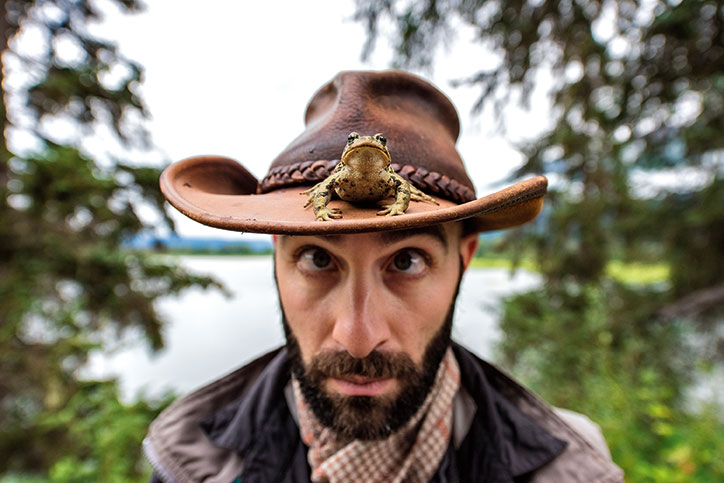 Dress the Part:
Nothing is worse than finding yourself unprepared when exploring nature. A big part of being prepared is choosing the right adventure attire. It starts with your feet, because without them you won't be going anywhere fast. Invest in a durable but, more importantly, comfortable pair of hiking boots or outdoor athletic shoes, and make sure they lace up tightly and fit snugly. The pair you choose should pertain to the location you are going. For example, you wouldn't want to wear waterproof insulated boots when hiking in the desert or flip flops while climbing up a rock-strewn trail in the mountains. Be sure to wear a pair of breathable socks, and always carry an extra pair with you. Nothing is better than changing into fresh socks halfway through an adventure. Trust me, your feet will thank you.
When it comes to shirts and pants, find something that is comfortable, breathable, and rugged. Ample pockets are always a plus for carrying and storing small gear items or snacks. If you are going to be climbing, your clothes should have some stretch to them. A good pair of blue jeans may look stylish at the mall, but hiking or exploring in jeans is very limiting. I personally like shirts that are a lightweight, breathable material, especially when lugging around a backpack. No one likes a sweaty back!
As most people know, I always wear my iconic cowboy hat. While it certainly helps me look the part, it's also quite functional, as any hat will help keep the sun out of your eyes. When out on an adventure, it's always best to think function before fashion, but the good news is that most all adventure clothing these days is pretty darn stylish as well!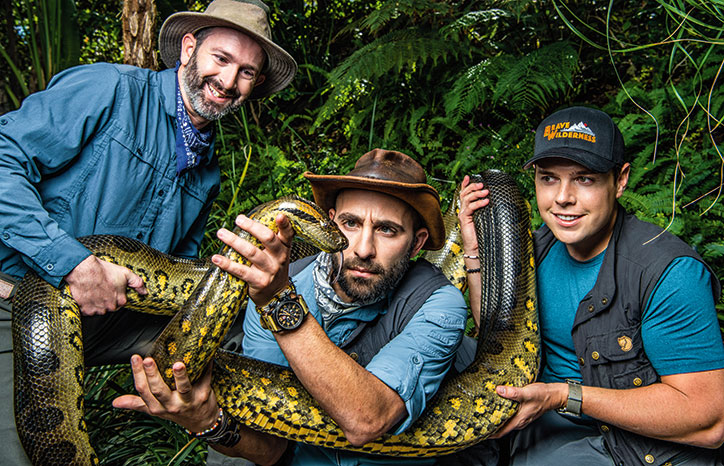 Safety with Species:
Different environments are full of potential hazards that I call biological landmines. They can come in many shapes and sizes, but having a knowledge of the plant and animal species in your area or the new location you are exploring can save you all kinds of worries and potential problems.
Poisonous plants can become a serious hassle, especially when hiking off-trail. I think it's fair to say that anyone who has traipsed through stinging nettle or has suffered the onslaught of poison ivy wishes they would have had some kind of preliminary warning. When it comes to animals, larger predators like bears and mountain lions and even herbivores like moose and bison can be incredibly dangerous. If you are hiking in an area where larger creatures roam, it's imperative that you stay with a parent. If you are already an adult, it's wise to carry a small bell on your backpack. Just this small amount of jingly noise can be detected by animals from a considerable distance, giving them plenty of time to move on and out of the way so that you don't sneak up and startle them.
With small animals like snakes, spiders, and scorpions, it's always best to watch where you are stepping, even when hiking on trails. Snakes specifically love to sun themselves on trail ways due to the open access to sunlight. Avoiding spiders and other creepy crawlies is rather simple. You probably won't find any of them as long as you don't flip over logs or rocks. However, if you are seeking an animal interaction, it's always best to move slowly, to flip items very carefully, and to never interact with a species unless you can properly identify that it is not venomous or poisonous.
Again, doing research before you enter an environment plays a big part in having a safe adventure and successful encounters with animals!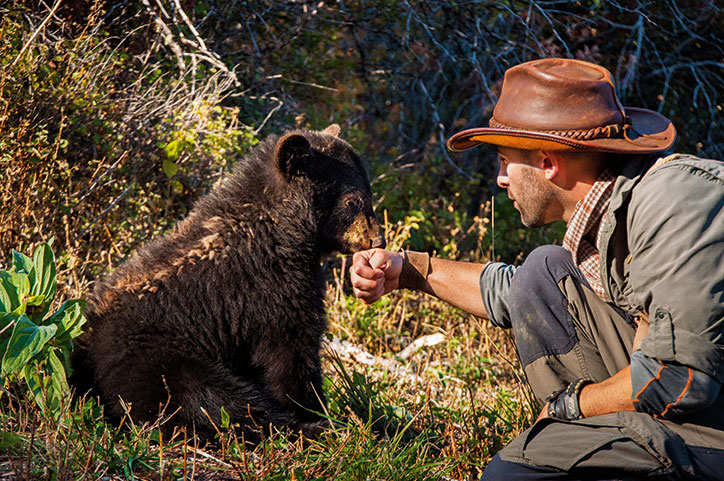 Follow the Trails:
I am always the first to break trail and carve my own way into the wild, but remember, I have been adventuring for almost my entire life and have an incredible amount of experience in environments around the world.
If you are just getting started, as silly as it sounds, you should take baby steps. Parks you may be exploring create trails so that you and your family can stay safe and have the best experience possible. Visit nature centers before you embark upon the adventure and tackle the trails to understand the difficulty level of your hike, to learn the distance you will be going, and, if possible, to grab a park map. Don't let your wild frontier ego get easily bruised; no one should ever be too proud to grab a map, because nothing is worse than the panicked sense of not being able to find your way out of a park near sunset.
If you are hiking in an area that does not have clearly marked or manicured trails, it's always smart to create a GPS point or drop a pin where you left your vehicle or where you entered into the environment. Most people have cell phones these days, and all smartphones have a maps app built-in. If yours does not, download one. Knowing your location and a route back to your starting point is incredibly important.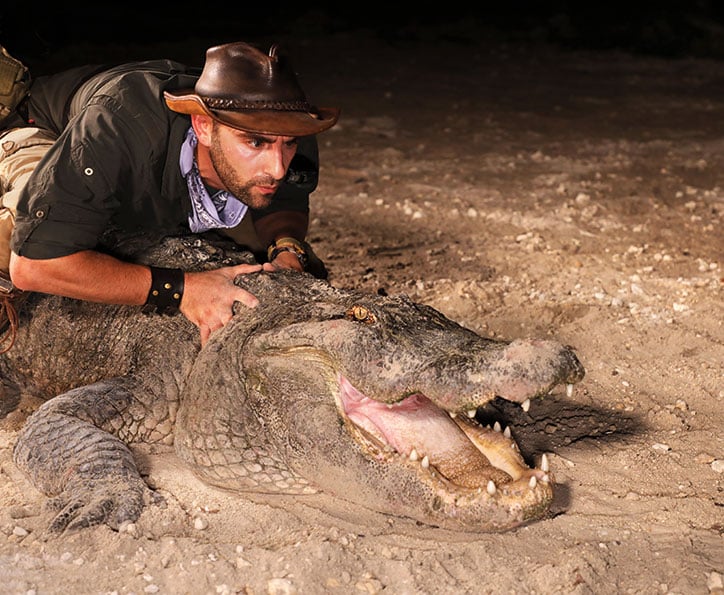 Where R U Going?:
It seems like the most obvious thing, but the most overlooked aspect of going on an adventure is telling someone where you plan on going, especially if you are a young adventurer and your parents are letting you explore on your own.
Be honest – tell Mom or Dad, Grandma or Grandpa where you are heading and how long you plan to be gone. That way, if anything were to happen, like a twisted ankle, getting stuck in sink mud, or getting captured by a Bigfoot, someone will know where to begin looking. Being honest and telling someone where you are headed also builds a great deal of trust.
When I was a kid, I always told my Mom exactly what I was planning to do and where I intended to go. This gave me an incredibly long leash when it came to spending hours upon hours in the woods building forts; blazing trails; and exploring creeks, ponds, and swamps. Adventure begins the second you decide to step foot into a new experience. With each footprint you leave behind, the more knowledge you gain and the more exciting it will get.
Believe me, you will be fully engrossed in your journey, so take comfort in knowing that those you have left behind are keeping a mental tab on where you have gone and when you plan to return.
Thank you so much to Coyote Peterson for taking the time to share your expert wisdom with our readers! Want to learn to adventure Brave Wilderness style? Put on your best cowboy hat and head to your favorite bookstore to pick up a copy of Wildlife Adventure: An Interactive Guide with Facts, Photos, and More – out today!
Main Graphic Photo Credit: Wood panel background from bravewilderness.com