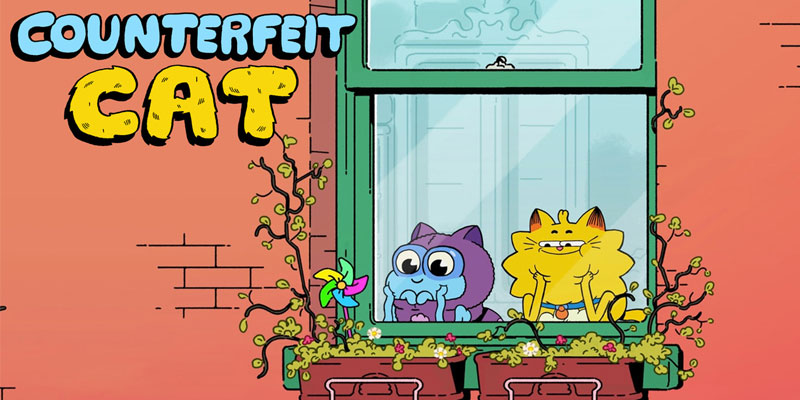 Counterfeit Cat is Headed to Disney XD
Counterfeit Cat is headed to Disney XD on June 20th, and it's likely about to become your new favorite cartoon. Don't believe us? Check out the opening sequence of the show and see for yourself.
The series follows the adventures of Max and Gark. Max is a fat, fluffy yellow cat who lives a laid-back, spoiled life with his owner, Betty. He's a bit vain, anxious, and has a love for curling up on the couch and watching TV. Gark is a mysterious blue alien disguised as a purple cat on a training mission from another planet with a highly adventurous spirit.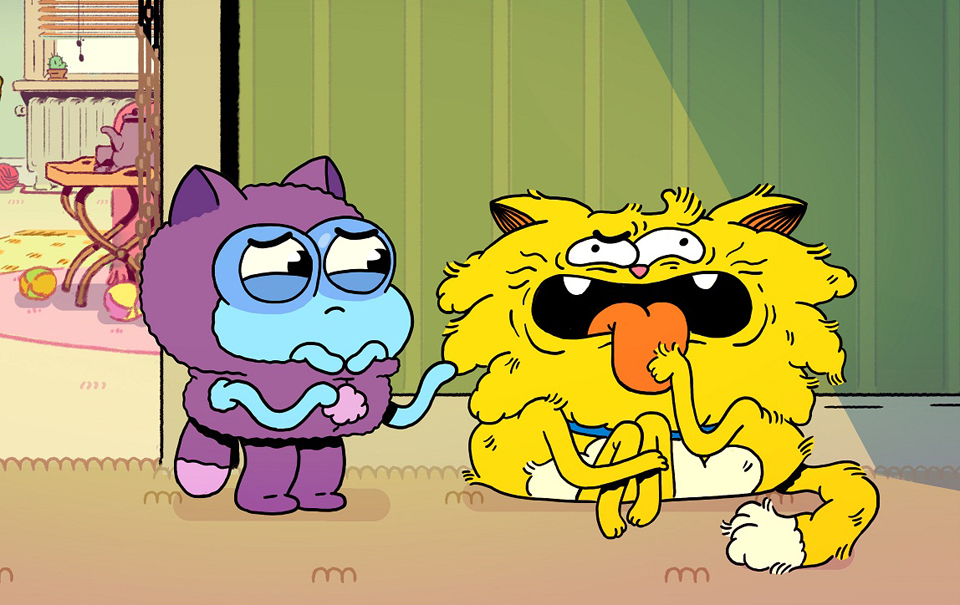 When Gark crashes his spaceship into Betty's laundry room, Gark mistakes Max for a tiger who can help him complete his hero training so he can save the universe. Max doesn't know much about being a hero, but he sure likes having an admirer who'll do anything he says, and quickly learns to take advantage of Gark's trusting nature and alien abilities. Being an alien on a new planet, Gark's curious nature and need to explore end up getting the pair into ridiculously hilarious situations and adventures and the two become unlikely friends.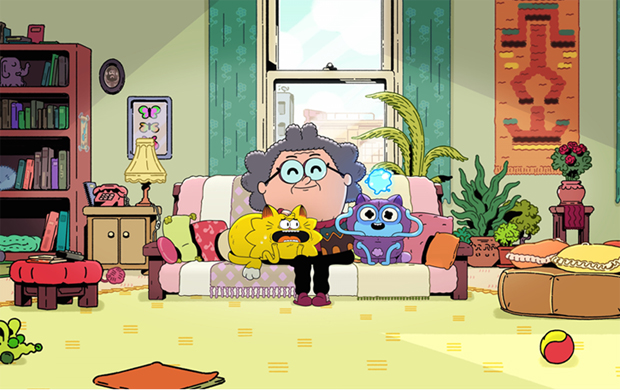 No matter what weird and wacky adventures these two get into, they're always laugh out loud funny. It's got an Invader Zim meets Gumball kind of vibe to it, the premise is a bit Zim-esque, but the visuals and humor are very much in line with Gumball and a lot of the recent Disney XD shows like Star vs. the Forces of Evil, Gravity Falls, and Pickle and Peanut. Counterfeit Cat really stands out on it's own, though, and it's looking to be a really fun new show. We've LOL'd for real at every clip we've seen so far, and we know you will too!
If you've got the Disney XD app, you've already got access to a few clips, so get to watching, otherwise, plant your butts in front of the TV on June 20th. LEGO Star Wars: The Freemaker Adventures also premieres the same day, so you'll have an awesome afternoon of cartoons to look forward to.