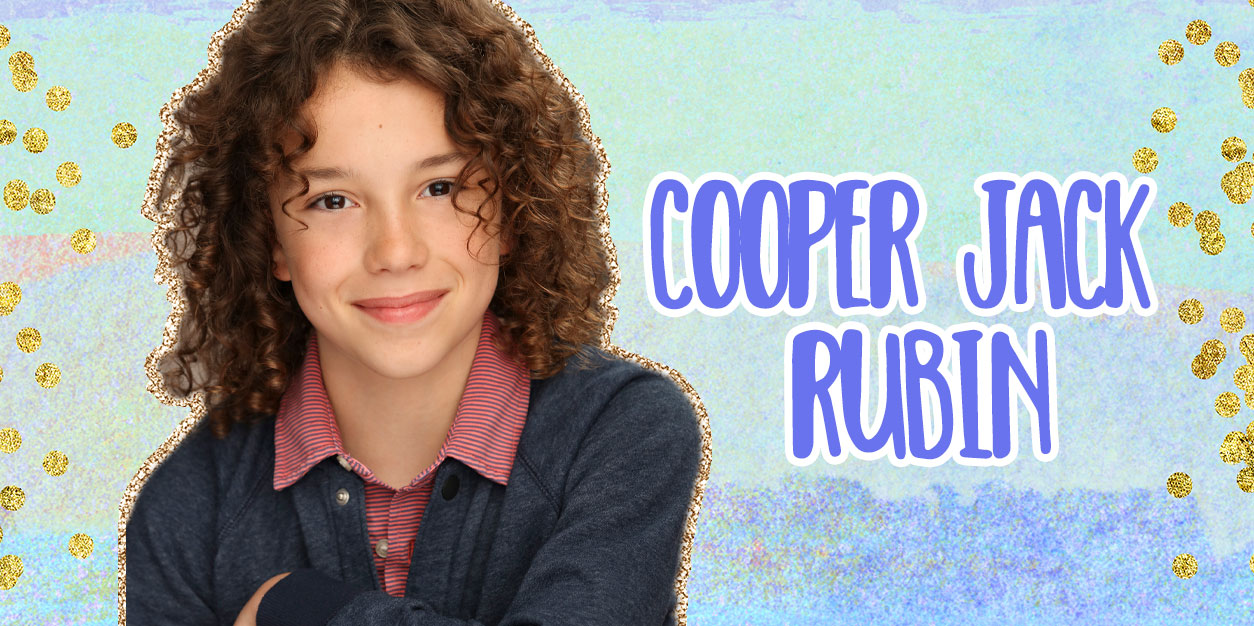 Cooper Jack Rubin on his Musical Theater Beginnings and Future Goals
Cooper Jack Rubin may be a newcomer to the acting scene, but we think he's definitely one to watch!
Cooper discovered his love of musical theater at just three years old after being wowed by a performance of The Phantom of the Opera. He recently landed his first big role in the new Showtime series, On Becoming a God in Central Florida alongside Kirsten Dunst. When Cooper isn't on stage or on set, he enjoys singing, making movies with his friends, and spending time with his family.
Get to know Cooper Jack Rubin as he chats about getting his start, the food he loves most, and the best part of performing on stage!
Get to Know Cooper Jack Rubin:
Tell us a little bit about yourself!

COOPER JACK RUBIN: Well, I love to sing and act. My favorite color is light blue and my favorite animal is a cat. I especially love hanging out with family and friends. In my spare time I'll jump on the trampoline or play basketball with my dad.
How did you first discover your passion for acting?

COOPER: When I was about three years old, I saw The Phantom of the Opera, and I fell in love with it. After that I got involved in musical theatre. But it was when I heard Judy Garland's voice, in The Wizard of Oz, that I knew I wanted to be an actor.

Judy's talent was effortless and so raw and natural. I then started taking lessons to learn the art on-screen. Once my coach saw the progress I was making, we started looking for auditions for TV and film.
You currently star as Harold in On Becoming a God in Central Florida. How would you describe your character?

COOPER: Harold is a young boy, somewhat introverted, who has a hidden passion for the arts. Which basically means he doesn't tell anyone about his love of dancing…and boy, does he dance! In the show I dance to Paula Abdul's Opposites Attract. It was a very fun scene and I hope the audience likes it!

Also, Harold and his father have an interesting relationship, but you'll have to see the show to see what that's all about.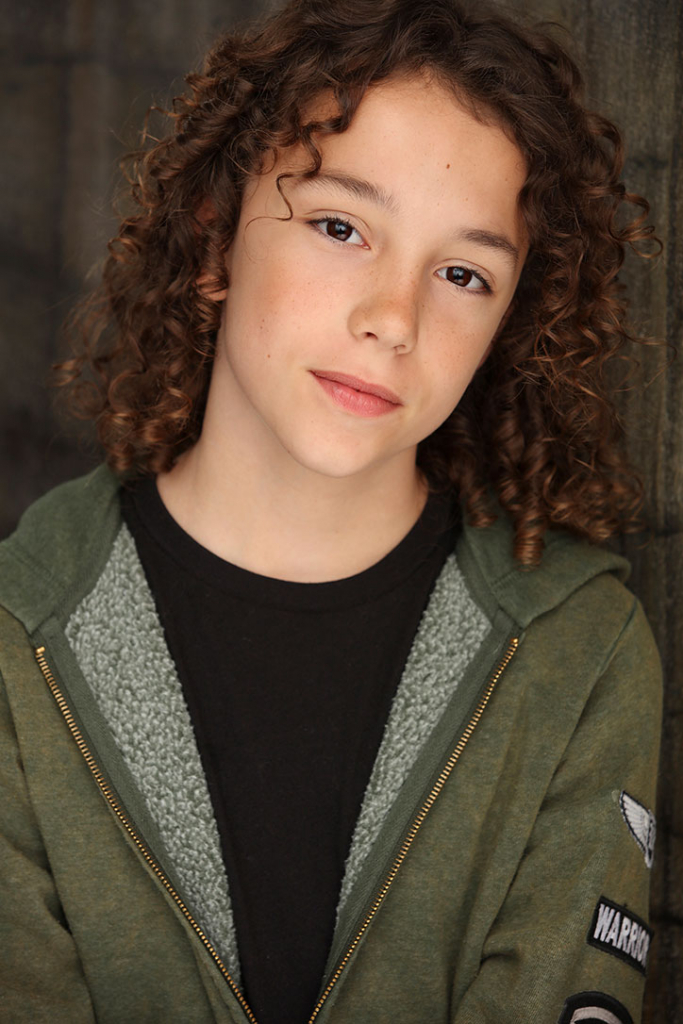 In addition to TV, you've also performed in the theater! What do you love most about performing on stage?

COOPER: My favorite part of theatre is at the end when the audience shows their appreciation. You work so hard and for so long and there is NOTHING like a standing ovation as you give a bow!
Do you have any favorite Broadway shows?

COOPER: There are so many, but my Top 3 in no particular order are Wicked, The Phantom of the Opera, and Les Misérables.
What are a few of your favorite foods?

COOPER: My favorite foods are pizza and hamburgers – but sushi comes in right behind!
Who are your biggest inspirations?

COOPER: My biggest inspirations would be Hugh Jackman and Millie Bobby Brown. I like Hugh Jackman because he is a triple threat. He can sing, dance and act. That's what I want to do!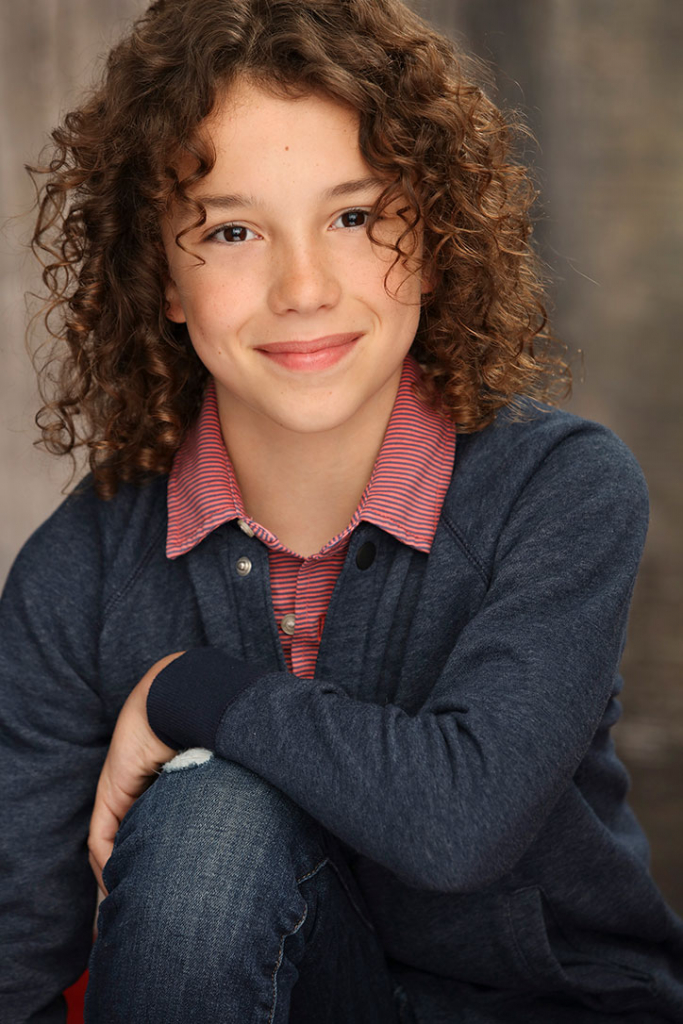 What do you like to do for fun?

COOPER: I do a wide variety of different activities. I love to sing and always have. I do musical theatre, so I have always had a special place in my heart for singing. I also love to write and star in home movies that I make with my friends. I love to see where my imagination takes me in writing. Finally, I like to hang out with friends! My friends are all great people so I love to do things with them.
What is something you're hoping to achieve in the future?

COOPER: Aside from continuing to act, I hope to become a writer and a teacher.
Do you have any advice you'd like to share with YAYOMG! readers?

COOPER: For anyone who is trying to make it as an actor, keep believing in yourself and never give up. Also, work hard. Believe me – it pays off!
For even more interviews with your favorite up and coming stars, click here!