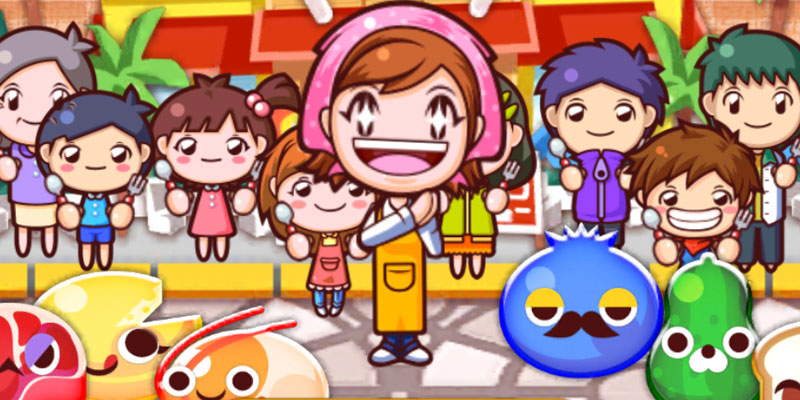 Cooking Mama Let's Cook Puzzle
Mama is back for more mobile game fun, but this time, you won't be cooking and chopping anything in the kitchen. In this new game from Office Create you'll be serving up orders in your own shop by matching ingredients to fulfill your hungry customers orders!
The game is part Tsum Tsum inspired matching game, part customer management. The game is simple and easy to pick up, just connect 3 or more Foo-Don (the adorable little food characters) and tap them to prepare the dish. You can drag the Foo-Don around the screen so that you can prepare really large, perfect matches, and if you tap and hold one when it's in a large group of similar Foo-Don, they'll all stick together and turn into one massive Foo-Don. Creating huge super Foo-Don earn you more points and even special items. If you make matches quickly, you'll turn up the heat and enter "Heat Up" mode, which is a fast-paced mode where you earn extra points for making as many matches as you possibly can!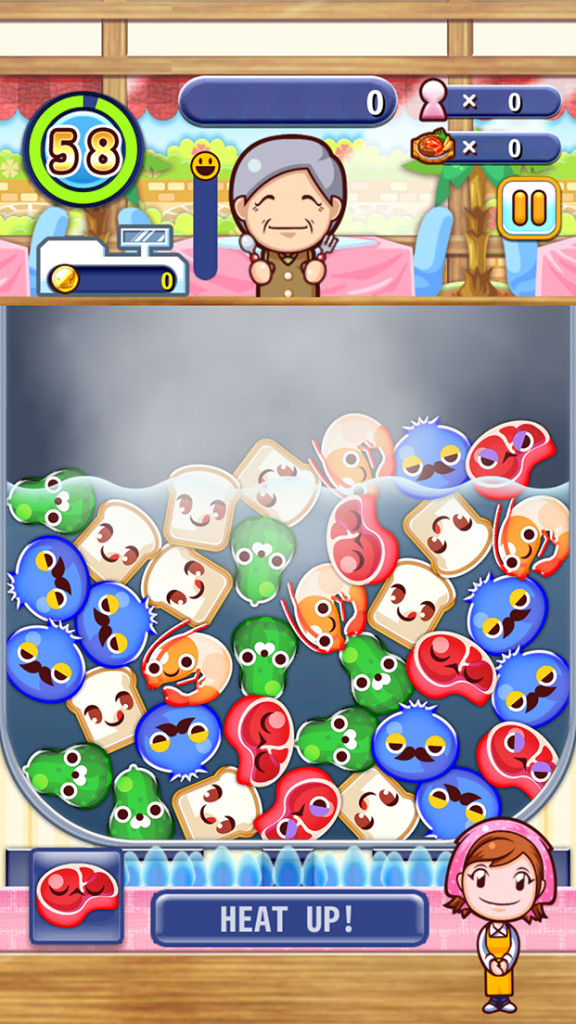 Complete the quests in each level to grow the success of your restaurant and even unlock new shops. Quests range from asking you to create a Super Foo-Don to fulfilling a certain amount of customers before time is up. There's power-ups you can purchase to add more time to the level, boost your score, and other fun boosts to keep the game cooking! The more you play, the more the individual Foo-Don will level up, meaning that when you make matches with those characters, you'll earn even more points. Sometimes your Papa stops by the shop, so make sure you do an extra good job prepping his order to keep him happy! It's a super fun, fast-paced puzzler that's definitely worth a play.

Cooking Mama Let's Cook Puzzle is now available on iOS and Android devices. The game is free to play, with in-app purchases available, but not necessary in order to progress through the game.