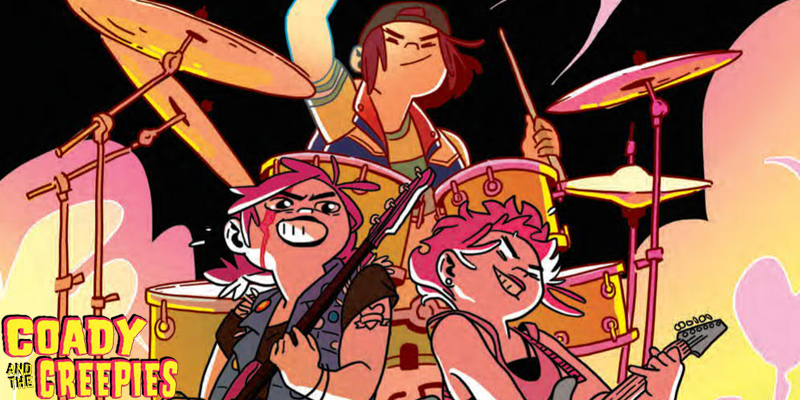 Coady and the Creepies is Your New Favorite Comic Series
Hey, let's go! You're invited to The Creepies punk rock show! Introducing Coady and the Creepies, and brand new comic series from BOOM! Box, an imprint of BOOM! Studios.
If you love ghosts, rocking out, and live to collect enamel pins, Coady and the Creepies is about to become your new favorite comic. The Creepies even have their own music video, check it out here!
If that glorious punk anthem didn't sell you, here's some more info on this exceptionally fun story from Liz Prince and Amanda Kirk!
"Punk isn't dead…but Coady is! Coady, Criss, and Corey are sisters and bandmates in the band The Creepies. After a van accident leaves Corey badly scarred and Criss in a wheelchair, they're getting back into the punk scene! But they still need to contend with the challenges of staying true to their punk ideals, while also dealing with the media attention they've attracted, as well as the tension surrounding the fact that Coady escaped the accident seemingly unscathed. Now on tour, they're fighting their way through the (sometimes literal) battle of the bands, earning enamel pins, and heading for the gig of their lives…so long as no one realizes that Coady is actually a ghost."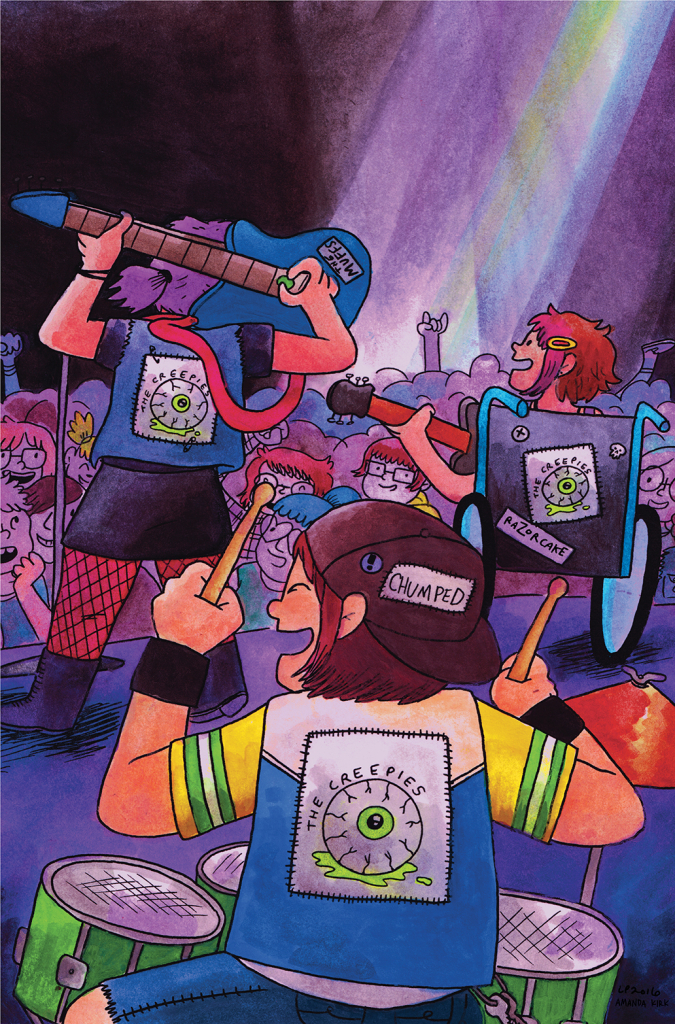 This series totally nails the vibe of being in a band, the struggles of sisterhood, and just instantly pumps up the fun. Plus – there's a rival band called the BONEHEADS and Harry Potter references, who wouldn't want to read this? Only one issue in, and we're already dying to add a Creepies back patch and enamel pins to our denim vest. We can tell a TON of you are definitely gonna rock Creepies cosplay to Cons this Summer.
We've got some preview pages for you guys (thanks BOOM! Studios for sharing!) and we think you're gonna love it.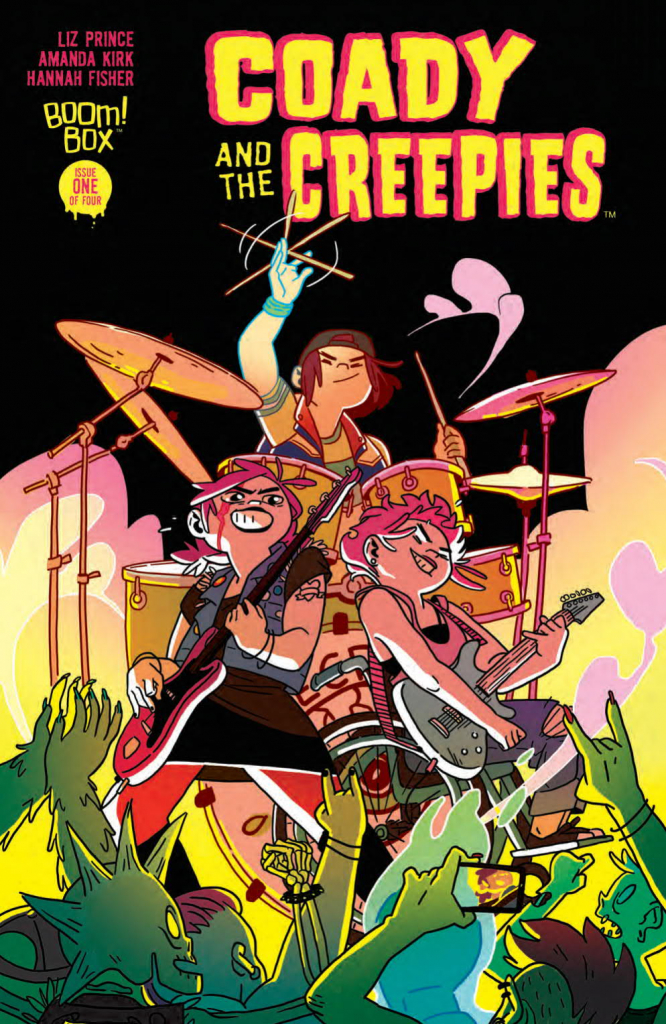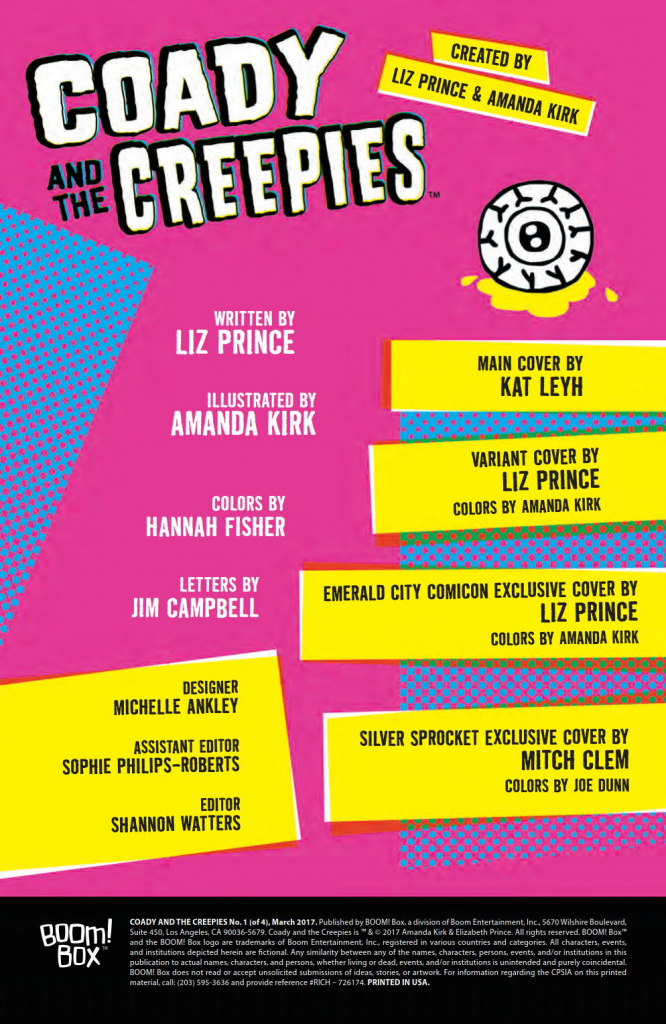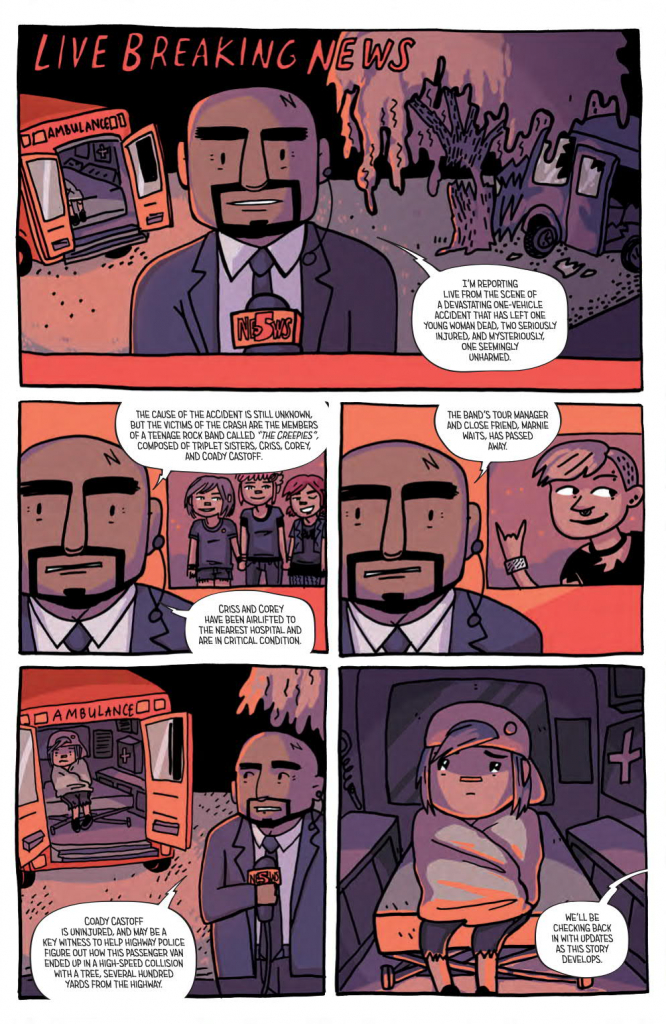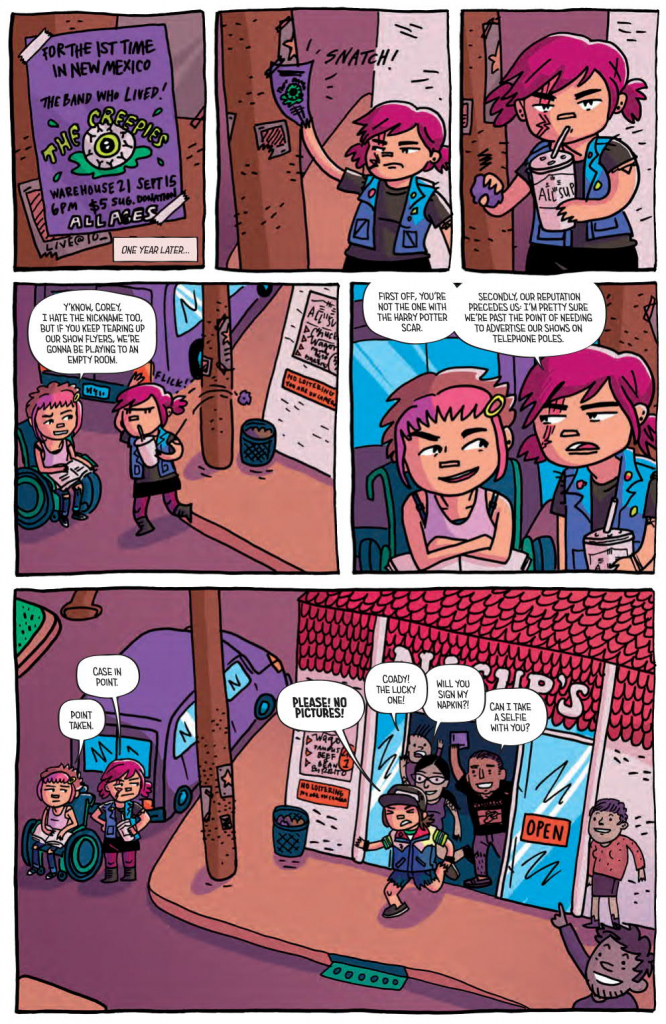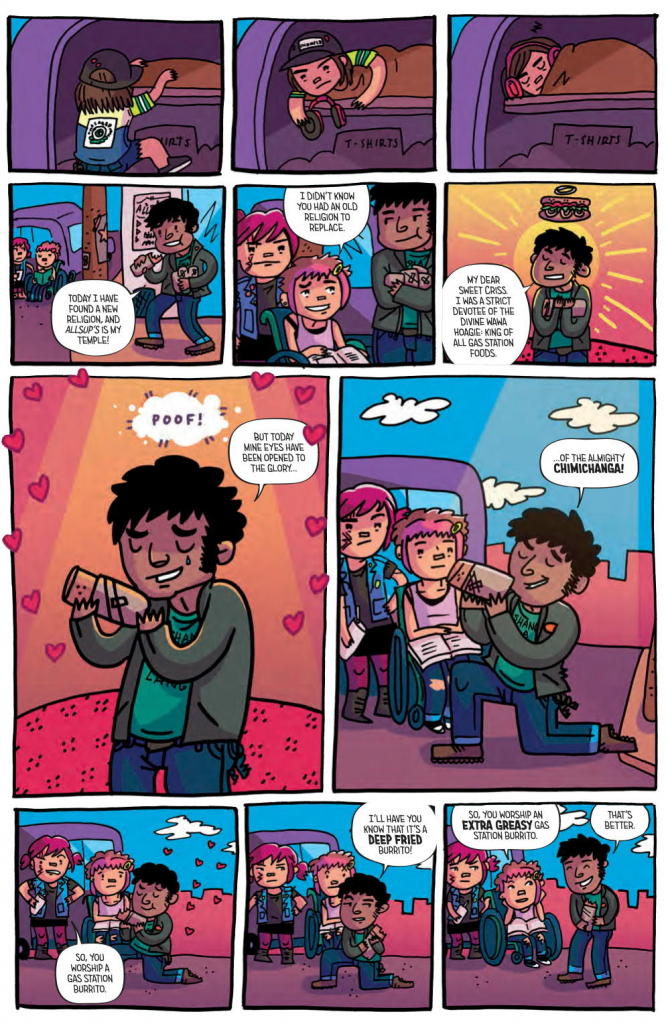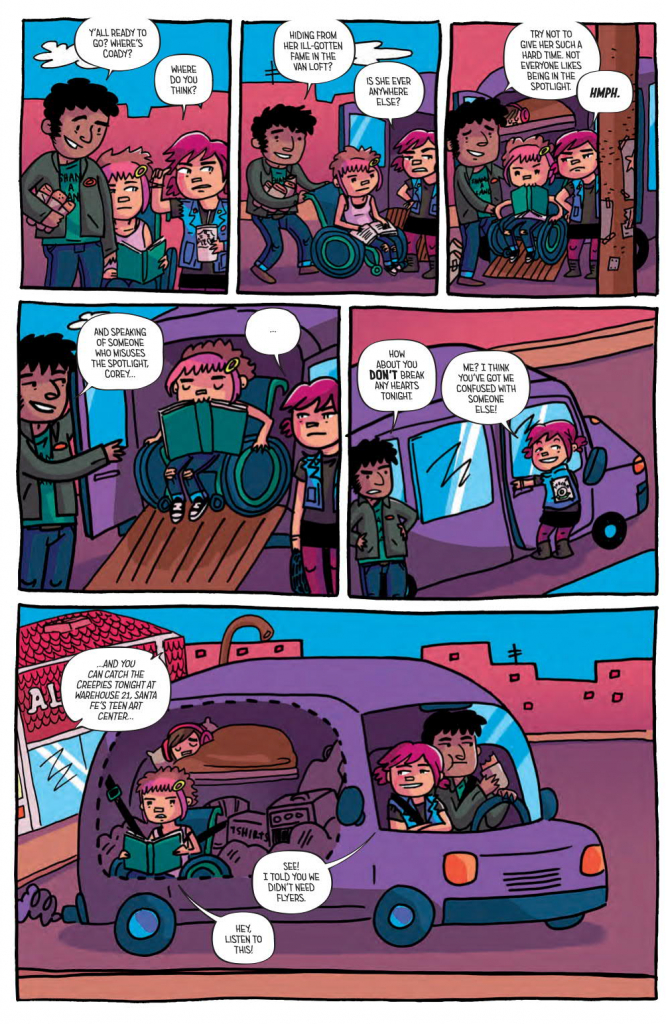 Coady and the Creepies does boast a few mature themes (supernatural lore, death/injuries, lady smooches), so we wanted to give you a heads up. If you're a hardcore lady type who's reading Lumberjanes and watching Steven Universe, we think you'll definitely find a million things to love about this series. Coady and the Creepies #1 (of 4) is out today, so grab yourself an almighty chimichanga and get to reading!
For more comic goodness, enter to win a copy of Brave Chef Brianna, also from BOOM! Studios.
Coady and the Creepies #1 (of 4)
Publisher: BOOM! Box, an imprint of BOOM! Studios
Writer: Liz Prince
Artist: Amanda Kirk
Cover Artists:
Main Cover: Kat Leyh
Incentive Cover: Liz Prince
Price: $3.99