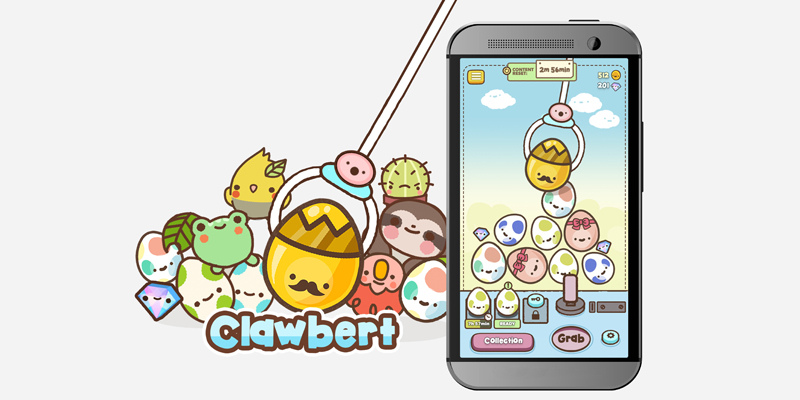 Clawbert is an Adorable Crane Game Perfect For Both Gamers and Collectors
Who this adorable Clawbert fellow? He's a lonely little claw with a big heart. Clawbert is the cutest crane game you'll ever play, and you don't even need to go to Dave and Busters to do it. You can experience all the thrills of winning prizes right from your favorite device. Win digital prizes and add them to your collection on the go. If you love surprise collectibles like Shopkins and Splashlings, you'll love playing Clawbert.
Developed by Bow3 Games in partnership with HyperBeard (Alchademy, Kleptocats), this fun little game released on iOS and Android devices on March 16th. Watch the trailer to give you an idea of what you're in for when you download this precious little game.
If you've ever played a crane game, you're already familiar with how Clawbert works. Use the little joystick to position him over the surprise egg you'd like to pick up, hit grab, and BAM! You're most of the way to winning a fabulous prize. All you have to do now is wait until the timer runs out for the egg to hatch and reveal what you've won. (You can also speed up the process using coins you earn in-game.)
The small green and white eggs are the most common, the larger blue and white ones are less common, and the ones that look extra special and different are the least common.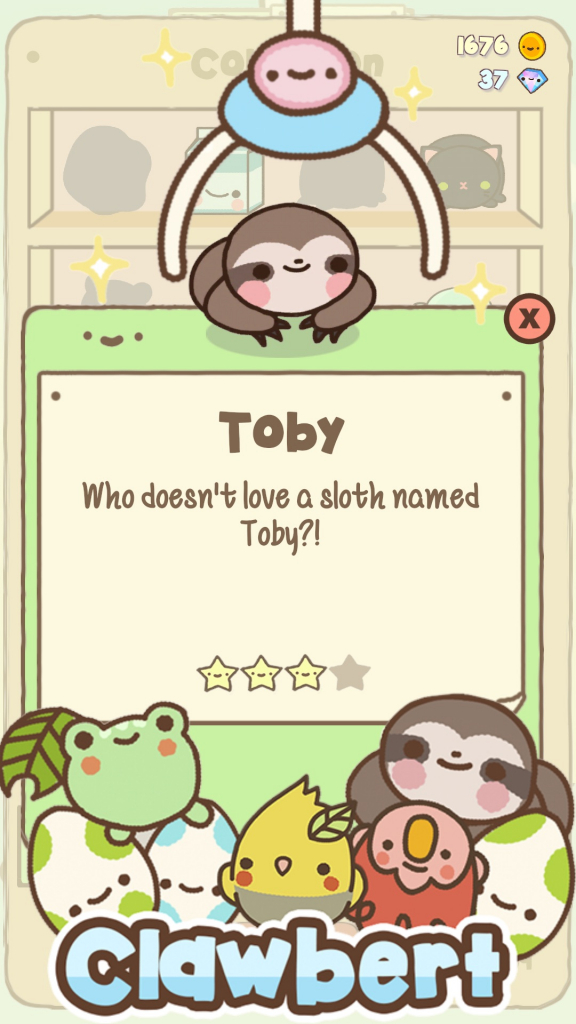 Each prize you win is cuter than the last and has a name and funny description. They also vary in rareness, meaning some are harder to get than others. You can find out how hard to get a prize is by opening your collection and checking out it's star rating. At the time of release, there are 109 items to collect – ranging from sloths to stinky socks to empanadas and everything in between.
You can also unlock hats for Clawbert to wear – ours is a Cowboy! Hats can be purchased by using gems, completing the daily checklists, or in some cases by using a spell word.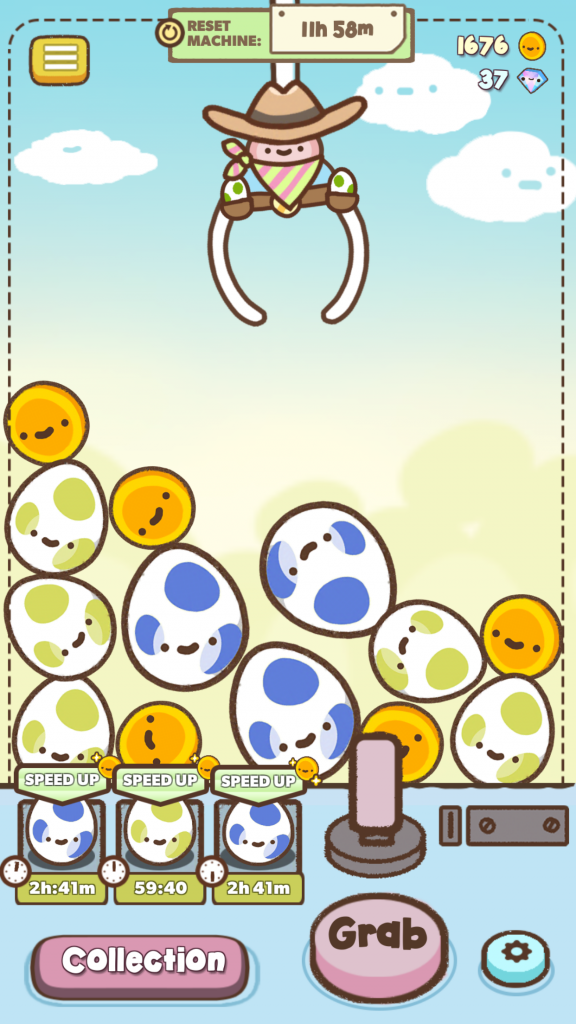 What's a spell word and how do you use them? In the menu there's a little magic wand that says "Spell Word". You can find out the secret spell words by following Clawbert on social media and keeping an eye out for hints. Once you know the word, type it into your game and unlock the special prize. There's a few out there to find, but we'll make it easy for you and share one:
CASUALFRIDAY – Gives you 5 gems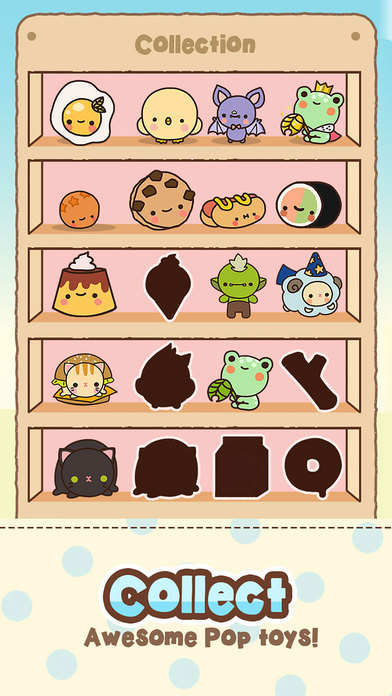 One thing we really love about the game is that it's never rigged like a real claw game. Clawbert is just a sweet little cutieface who wants you to have a good time. He never tries to trick you. The eggs you catch always have something inside (prize or coins), you're not going to drop something you catch, and you don't ever run out of tries.
As more machines and worlds are added in future, we can't promise that Bow3 won't add in some situations like that, but since the game is meant to be a cute and fun collector – we don't think they'll do anything that'll frustrate you too bad.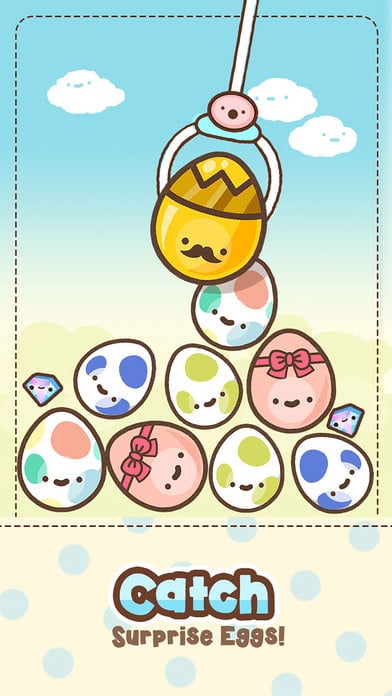 Clawbert is free to download, but there are a few in-app purchases. Since Gems are used to purchase coin bundles, reset your machine early, and unlock certain items in the game, you can buy gem bundles for real money. You don't ever need to spend real money in order to progress through the game and have a good time, but it's an option. If you love Clawbert and your parents are cool with it, snag yourself a gem bundle. It's a great way to ensure that Bow3 and HyperBeard are able to keep updating Clawbert in the future.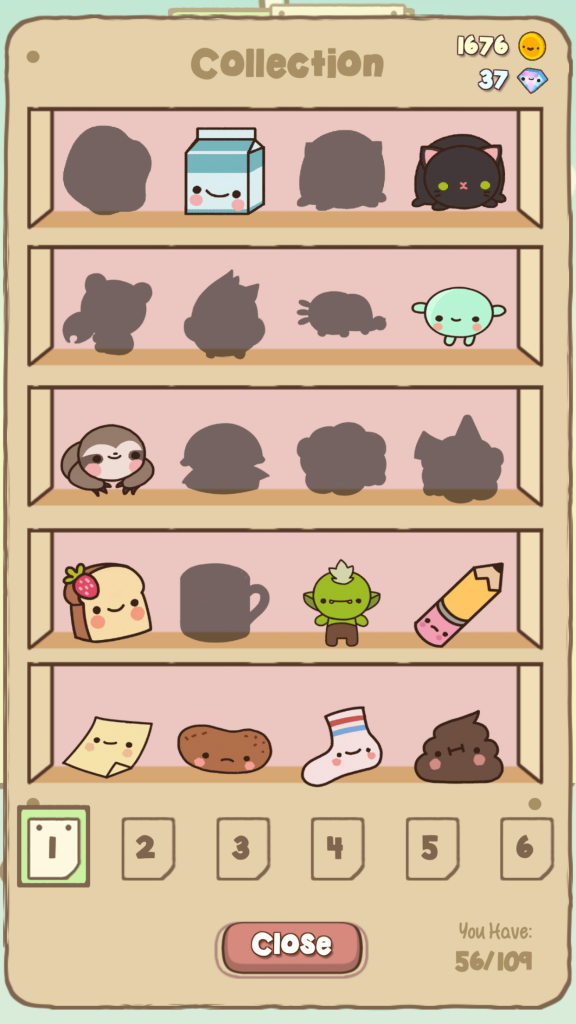 We also have a sneaking suspicion that there will be some Clawbert plushies releasing sometime soon. The Clawbert social media pages have been kind of teasing it, so you might be able to own some of your Clawbert prizes IRL soon. We've got our fingers crossed for a blindbox scenario. How cool would it be if the prizes were a surprise came inside eggs, just like the game?
Clawbert is now available for FREE on iOS and Android devices. Need more mobile game recommendations? We've got you covered.