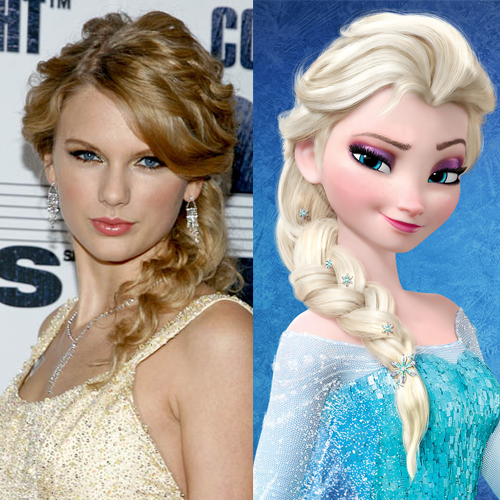 Celebrity Disney Doppelgangers
Seeing Anna Kendrick as Ariel from The Little Mermaid on SNL this Saturday had us thinking – which other celebs would make perfect Disney Princesses? Inevitably, we put on our Mickey Ear Hats and started dreaming up the perfect Disney Doppelgangers!
Here's our picks: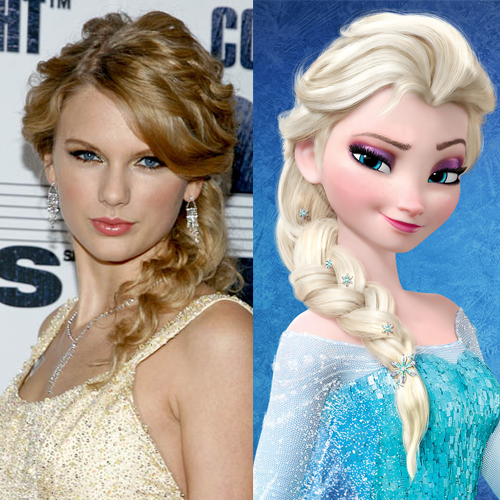 Taylor Swift as Elsa from Frozen! Taylor may not be as reserved as Elsa, but she can totally pull off her look. Plus – Taylor's amazing voice would sound pretty great singing "Let It Go". Can we put in a request for a cover version, Tay?
Emma Watson as Rapunzel from Tangled. We love how perfectly Emma's short hair lines up with Rapunzel's chopped off locks. Emma is pretty much great at everything she does, so we think she'd make a fantastic Rapunzel. Maybe Hermione can whip up a hair growing potion for the long haired scenes?
We're used to seeing Krysta Rodriguez playing up her snarky side – so it'd be a nice change to see her play someone as sweet as Snow White! Now the only question is – who will play the 7 Dwarfs?!
Reese Witherspoon is already pretty magical, so she'd have no problem putting on a pair of wings, sprinkling a little fairy dust, and making dreams come true – Tinkerbell style!
Which of our Disney Doppelganger picks was YOUR fav? Do you have a pick of your own? Tell us in a comment!