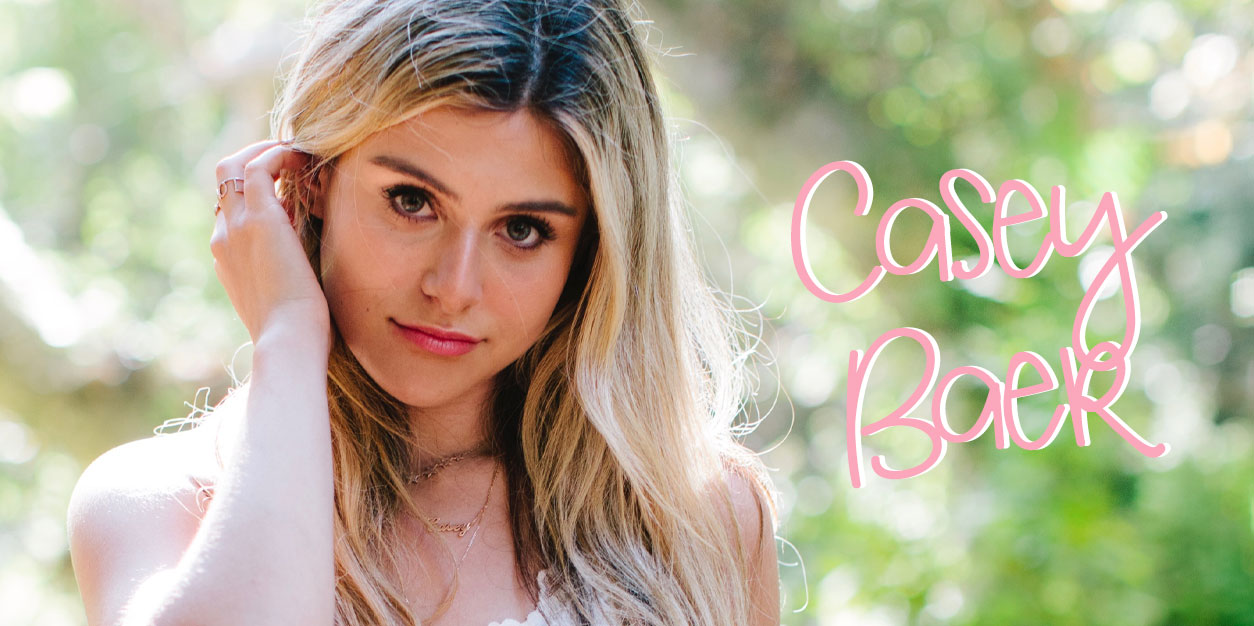 Casey Baer on Ghost, Giving Back, and Halloween
Casey Baer is celebrating the spooky season in the scariest way of all – by getting real about heartbreak!
In her edgy new single, Ghost, Casey transforms her experience being ghosted into an empowering anthem about moving on. With each song she's released from Greatest Mistake to Hold On, Casey has proven herself as a worthy musical storyteller. By channeling the nuances of crushes and heartache into relatable lyrics paired with powerhouse vocals, she's able to connect with her fans through her energetic pop tracks.
We caught up with Casey to find out more about the story behind Ghost, her passion for giving back, and why Justin Bieber is one of her biggest inspirations.
Get to Know Casey Baer: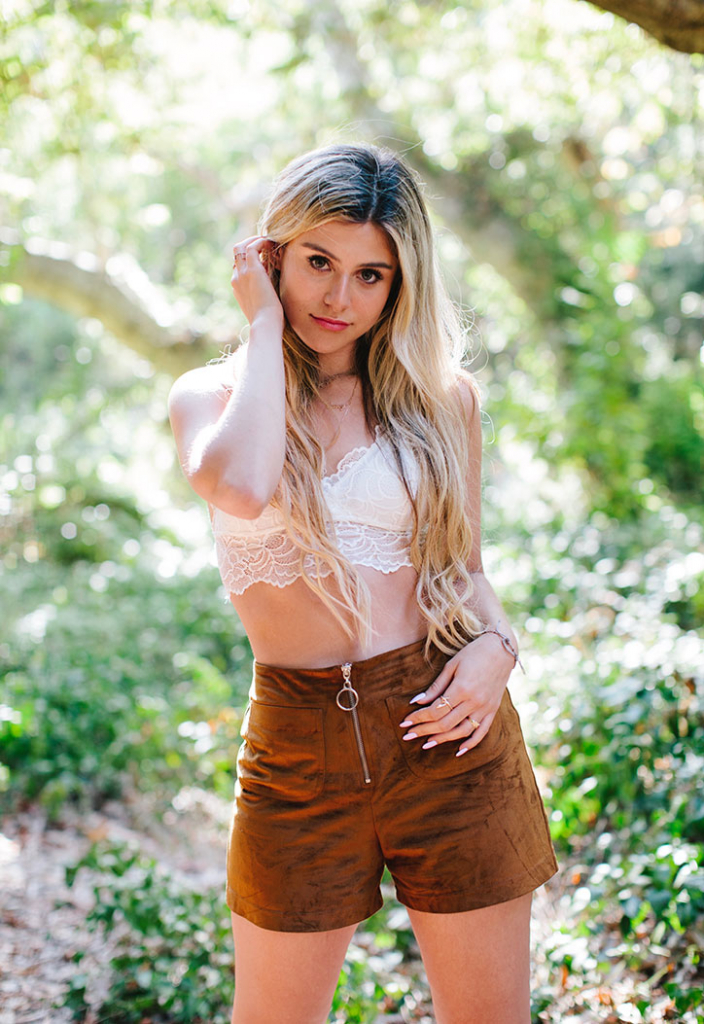 How did you discover your passion for music?

CASEY BAER: I have been singing for as long as I can remember. My parents always talk about how I would just walk around all day humming and singing.
You just released your new single, Ghost! Tell us a little bit about the song and the inspiration behind it.

CASEY: Ghost refers to the term "ghosting," which is when you suddenly lose contact with someone with out any notice. They just kind of disappear, which is a line in the song, "Why you disappearing on me."

The song was inspired by a relationship I had that suddenly ended. I was ghosted! It was a hard time for me, so I usually just turn my feelings into a song to help myself and hopefully help other people with similar feelings. The end result was this song!
We're loving the edgier vibes of this song. How was working on Ghost different than your previous tracks?

CASEY: Thank you! That's exactly what I was going for with Ghost, so I'm glad you got that vibe. I just felt it was a little darker because of the way I was feeling at the time and because the meaning behind being ghosted. It made me want to give this song an edgier vibe. Then when I decided to call it Ghost, I felt a natural tie in with Halloween and the vibe just grew from there. We kept playing with different sounds until I felt it captured my feelings.
How are you hoping Ghost will resonate with your fans?

CASEY: With all of my music I want my fans to always feel they are not alone. I want them to see that other people go through difficult times too. With Ghost in particular I'm hoping the lyrics will give people confidence to walk away from a difficult situation with their head held high!
Which 3 songs are you obsessed with at the moment?

CASEY: I love so many songs right now, but my three current favorites are:

10,000 Hours by Dan + Shay and Justin Bieber

You Were Good to Me by Chelsea Cutler and Jeremy Zucker

Love Me by Lil Tecca
Since Ghost is a little bit haunting, we'd love to know – what are you going to be for Halloween this year?

CASEY: That is a great question! I'm very indecisive, so I have a few ideas at the moment but nothing definite yet, but, I was thinking maybe a ghost! 😉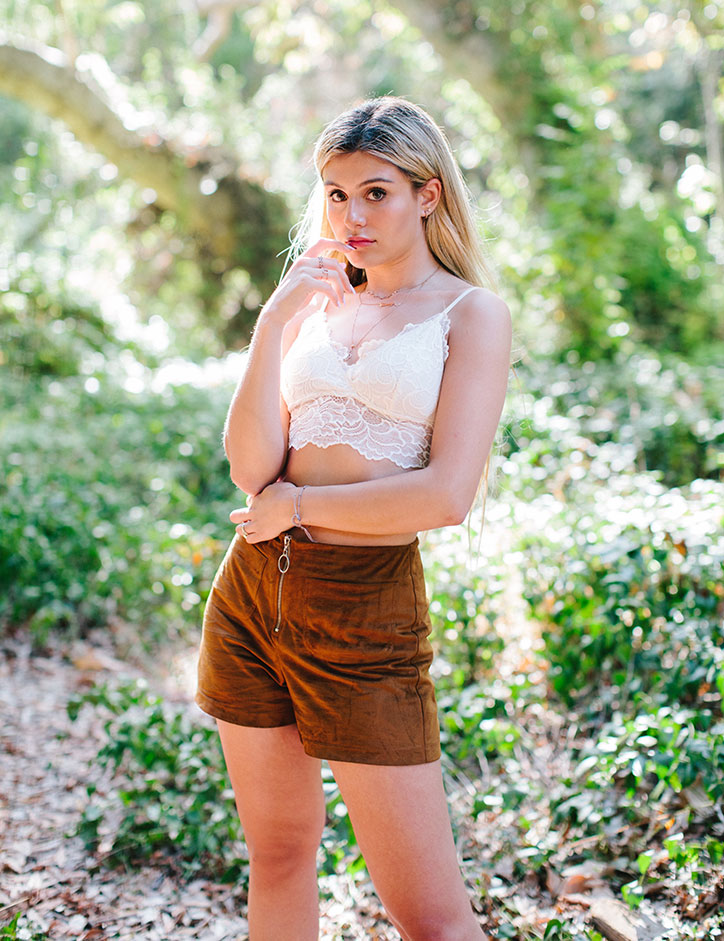 How do you make a positive impact?

CASEY: I try to make a positive impact by being charitable. I try to attend, perform, and work with many different charities. Just to name a few, recently I volunteered at Operation Gratitude, making packages for the troops, last weekend I ran the karaoke booth at an event for The Special Olympics of Southern California, and at the end of this month I'm going to be performing at an event for The Ronald McDonald House.
Who is someone you look to for inspiration and advice?

CASEY: I have been inspired by many different people, but over the past several years Justin Bieber has been a true inspiration to me. Not only musically, but just how he has really transformed himself, he is so honest with his fans, and he is very charitable.

As far as advice, I always go to my family. They have all been so incredibly supportive of me, and I know they always have my best interest at heart!
Do you have any words of wisdom you'd like to share with your fans?

CASEY: The best advice I can give anyone is to be themselves. Don't follow what other people are doing, just do what makes you feel happy!
If you're in need of even more music to add to your favorite playlist, we think you'll love I Think You're Lying by Annie Rose. Check out our interview with Annie to find out more about the story behind the song!