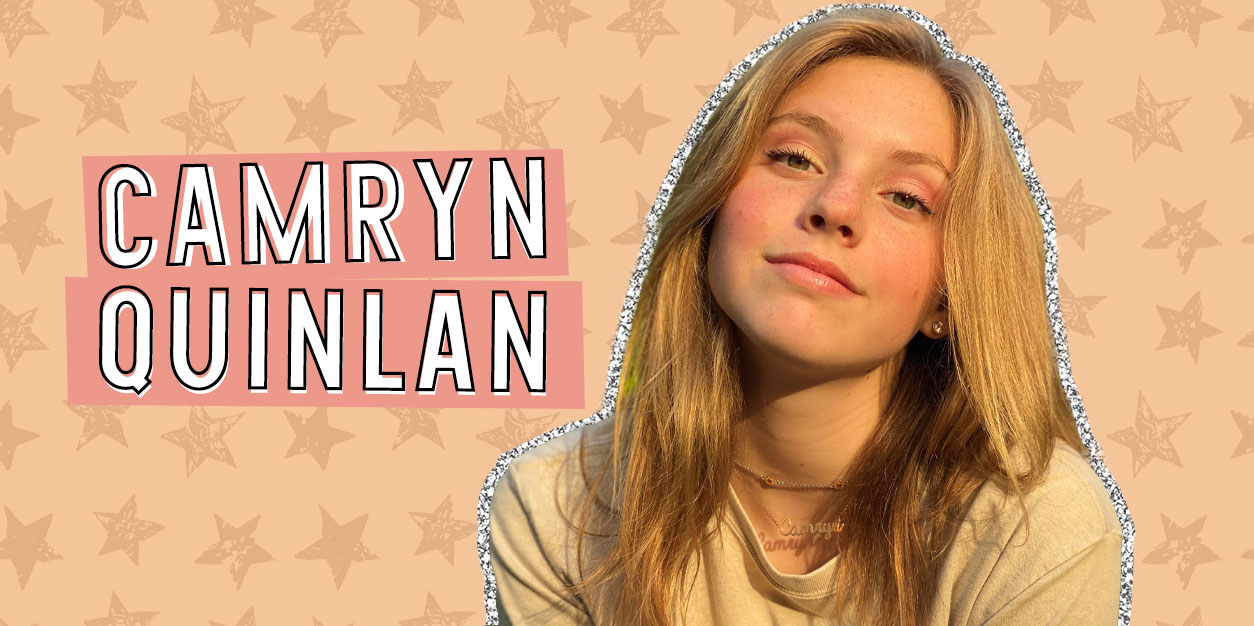 Camryn Quinlan on Acapop! KIDS, Songwriting, and her Dream Collab
Today we're catching up with singer-songwriter, Camryn Quinlan who's amazing vocals have been compared to pop superstars like Ariana Grande and Katy Perry!
This talented teen has already released multiple singles, like the heartfelt Better Days, and her most recent song, Ain't No Second Chance. In addition to her original music, Camryn is also a member of Acapop! KIDS. This new acapella group features over 25 talented kids and teens from around the country who come together to share amazing acapella covers of iconic songs. Her musical talents don't stop there – Camryn can also play the ukulele, guitar, piano, and drums!
Outside of her music, Camryn is passionate about using her voice to give back. She regularly performs at charity organizations and uses her platform to advocate for Mental Health education and awareness.
Get to know Camryn Quinlan as she dishes on Acapop! KIDS, her love of songwriting, and the singer she dreams of collaborating with!
Get to Know Camryn Quinlan: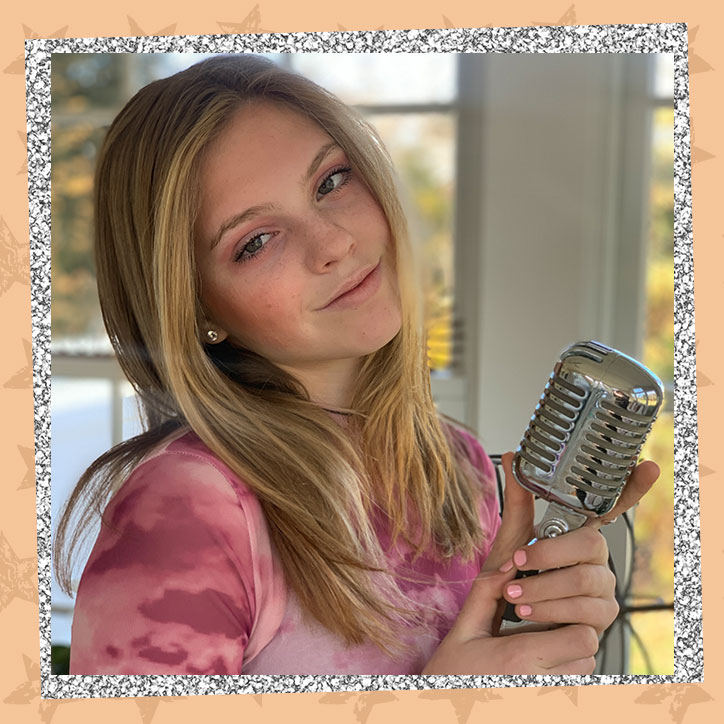 Tell us a little bit about Acapop! KIDS!

CAMRYN QUINLAN: Acapop! KIDS is a kid/teen a cappella group with so many talented people who all sing, beatbox, and harmonize together. It is a really amazing group that is branched off of Pentatonix!
What do you love most about being part of the group?

CAMRYN: I love working with so many talented kids and singing with people from all over the country.
Your vocals are seriously off the charts amazing! How did you first discover your love of singing?

CAMRYN: Thank you! I have always had a love for music ever since I could talk. I loved listening to the radio and singing along to whoever was on it.
You also write your own songs. What is something you've learned from being a songwriter?

CAMRYN: I learned that songwriting is a long process no matter how fast you come up with lyrics, and songs that come from your heart always sound more authentic.
Who would be a dream collab for you?

CAMRYN: Definitely Ariana Grande because I love her voice, and the songs she writes are always so different and cool.
How are you staying creative during quarantine?

CAMRYN: I am always listening to music and coming up with ideas for new songs.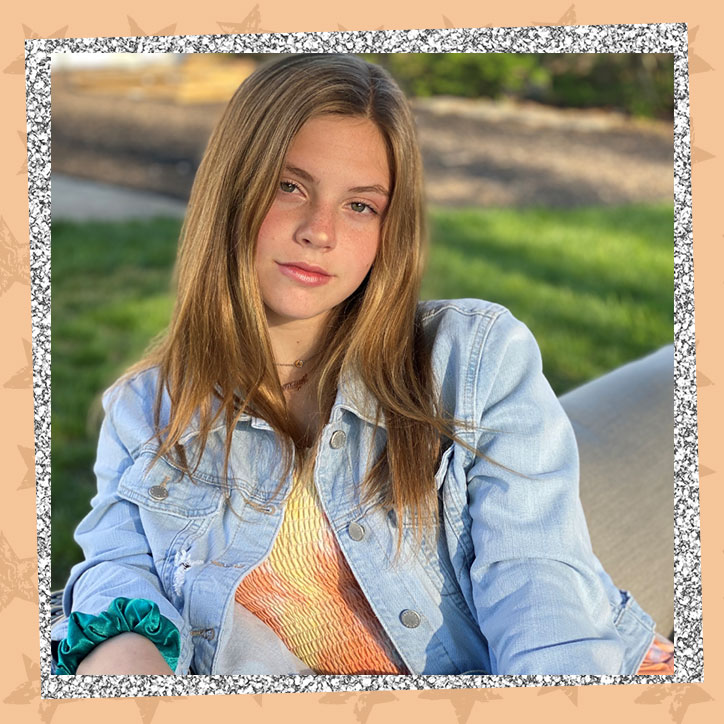 What are some things you like to do for fun?

CAMRYN: I like to hang out with my friends, go to the beach, go in my pool, and jump on my trampoline.
How do you make a positive impact?

CAMRYN: I always try to be the best version of myself and treat others with kindness and respect.
What is your biggest dream/goal for the future?

CAMRYN: My biggest dream would be touring the world, with my songs on the radio, and just making people happy through music.
Do you have any advice you'd like to share with your fans?

CAMRYN: Trust yourself and go with your gut in any situation.
Want to get to know other amazing girls? Click here for even more interviews!