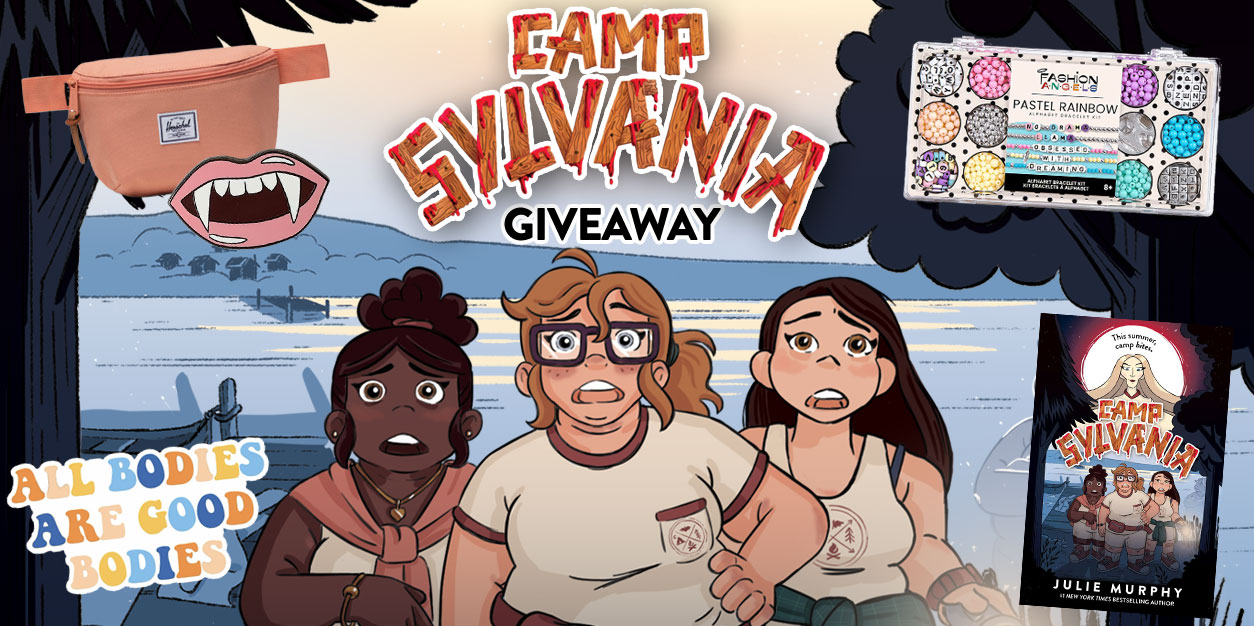 Camp Sylvania is the Spooky Summer Read You Need + GIVEAWAY!
NOTE: This post is sponsored by HarperCollins.
This summer, camp bites, and Maggie isn't so sure she'll survive it!
This is it. Fifth grade is finally over, and Maggie Hagen is about to start the summer she's been dreaming about for years. She may have stage fright, but she also has big dreams, and three weeks of living and breathing theater with her BFF by her side is exactly what she needs. But the night before camp, her mom drops a major surprise – she's not going to Camp Rising Star, she's going to Camp Sylvania, a place for big dreams, big fun, and big…weight loss?
Blindsided by the news, Maggie is already dreading it before she even arrives, and it's worse than she imagined. The whole thing totally bites, from embarrassing weigh-ins to ever-changing rules, mandatory blood donations, and a diet made up of only red foods, this is so NOT what she had in mind for summer break.
Despite the weirdness, Maggie finds herself liking the camp experience. For the first time, she feels like she fits in and can truly be herself. She's bonding with her bunkmates and is even ready to get over her stage fright to try out for a camp production of The Music Man. But before she can take the stage, things take a spooky turn. Campers start to go missing, rumors of a camp ghost begin to circulate, and she's pretty sure that camp owner and famous wellness influencer, Sylvia Sylvania, is a vampire!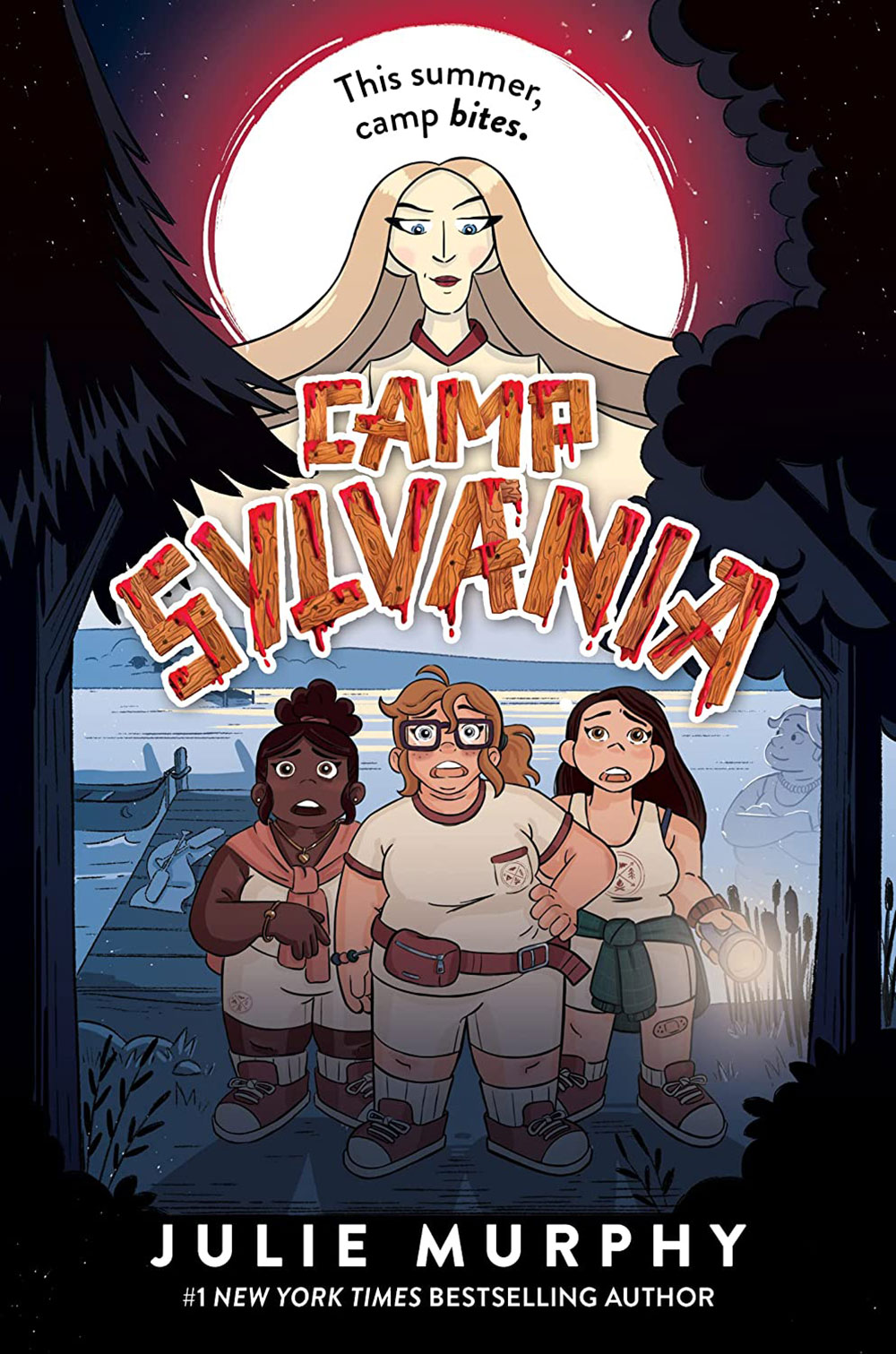 From Julie Murphy, the #1 New York Times bestselling author of Dumplin', comes a hilarious and creepy middle grade summer camp story that takes a bite out of fat camp and diet culture. Perfect for fans of Spooky Stories and Starfish.
Magnolia "Maggie" Hagen is determined to be in the spotlight . . . if she can just get over her stage fright. This summer, though, she has big plans to finally attend Camp Rising Star, the famous performing arts camp she's been dying to go to for three whole summers.
But on the last day of school, her parents break the news: Maggie isn't going to Camp Rising Star. She's being shipped off to fat camp—and not just any fat camp. She's going to Camp Sylvania, run by world-famous wellness influencer Sylvia Sylvania, who is known for her soon-to-be-patented Scarlet Diet.
When Maggie arrives at camp, things are . . . weird. There are the humiliating weigh-ins and grueling workouts, as expected. But the campers are also encouraged to donate blood—at their age! The cafeteria serves only red foods and the oddly specific rules change every day. There are even rumors of a camp ghost.
Despite these horrors, Maggie makes friends and starts to actually enjoy herself. There are even tryouts for a camp production of The Music Man! This place might not be so bad . . . until campers start going missing and other suspicious things begin happening—especially after dark. The camp ghost might be the least scary thing about this place. . . .
Camp Sylvania
AUTHOR: Julie Murphy
PUBLISHER: Balzer + Bray
DATE: June 6, 2023
Written by the iconic Julie Murphy, Camp Sylvania is a fun summer read filled with hilarious camp antics, spooky vibes, body positivity, and an extremely lovable friend group ready to take a bite out of fat camp!
We're helping you have a fang-tastic summer with help from our friends at HarperCollins. ONE lucky winner will win a Camp Sylvania prize pack featuring a copy of the book and other fun goodies inspired by the story!
Ready to enter? Grab your favorite adult and have them enter below for your chance to WIN!
Camp Sylvania Giveaway: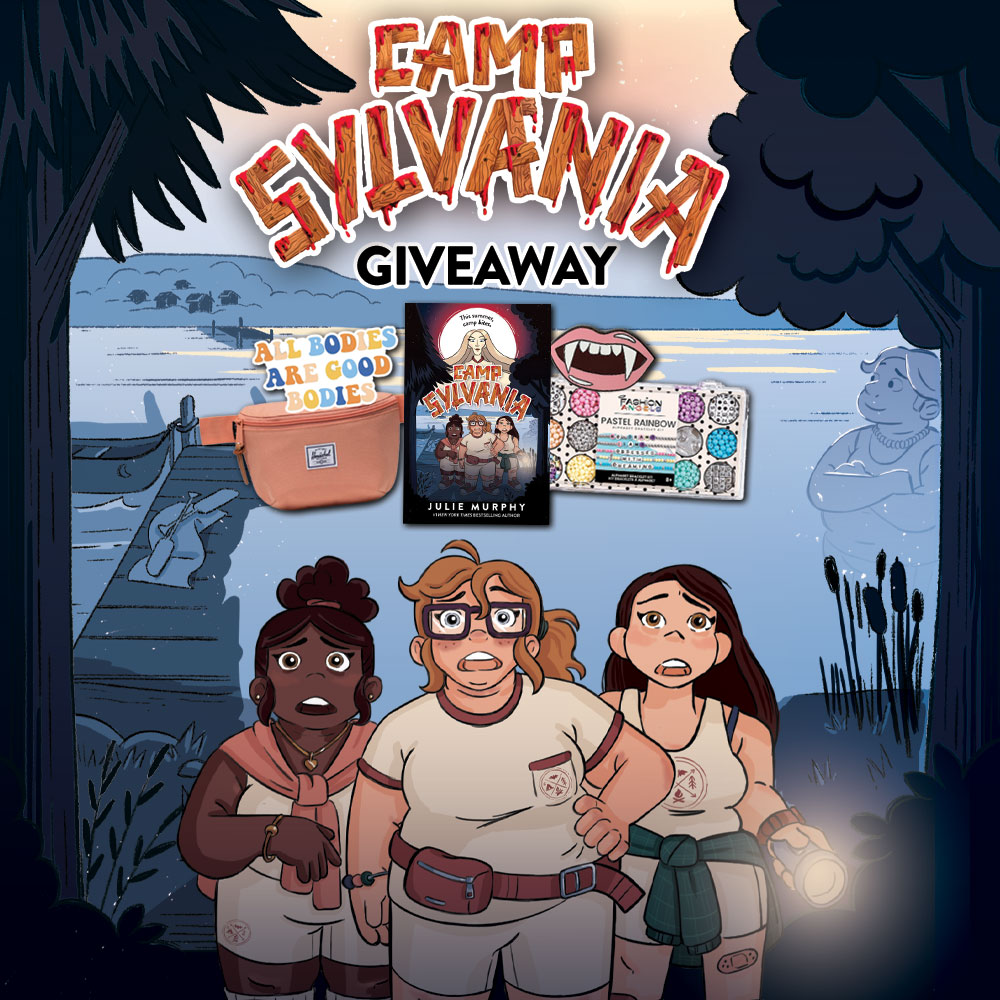 WHAT DO I WIN?:
ONE (1) lucky winner will receive a Camp Sylvania Prize Pack that includes:
– ONE (1) copy of Camp Sylvania by Julie Murphy
– ONE (1) Hip Pack (Canyon Sunset) from Herschel
– ONE (1) Tell Your Story Pastel Friendship Bracelet Kit from Fashion Angels
– ONE (1) Vampire Fangs Enamel Pin
– ONE (1) "All Bodies Are Good Bodies" Sticker
*Prizes provided by HarperCollins & YAYOMG!
HOW DO I ENTER?:
Grab a parent or guardian and have them fill out the form below by July 6, 2023 at 11:59pm ET.
Giveaway runs from 06/06/23 at 10:00 am ET through 07/06/23 at 11:59 pm. Open to US residents ONLY. Be sure to read the fully detailed rules HERE before entering.
THIS GIVEAWAY HAS ENDED AND THE WINNER HAS BEEN CONTACTED.
You must be 18 or older to enter. Please, only ONE entry per person. If selected as a winner, we will provide your parent/guardian with an affidavit to confirm that you are a valid winner who has permission to win. They will be REQUIRED to sign and return the affidavit to YAYOMG! to claim your prize. Prizes will not be mailed out without signed parental consent.
🧛🏼‍♀️ Ready to take a bite out of summer camp? Camp Sylvania is now available from HarperCollins!