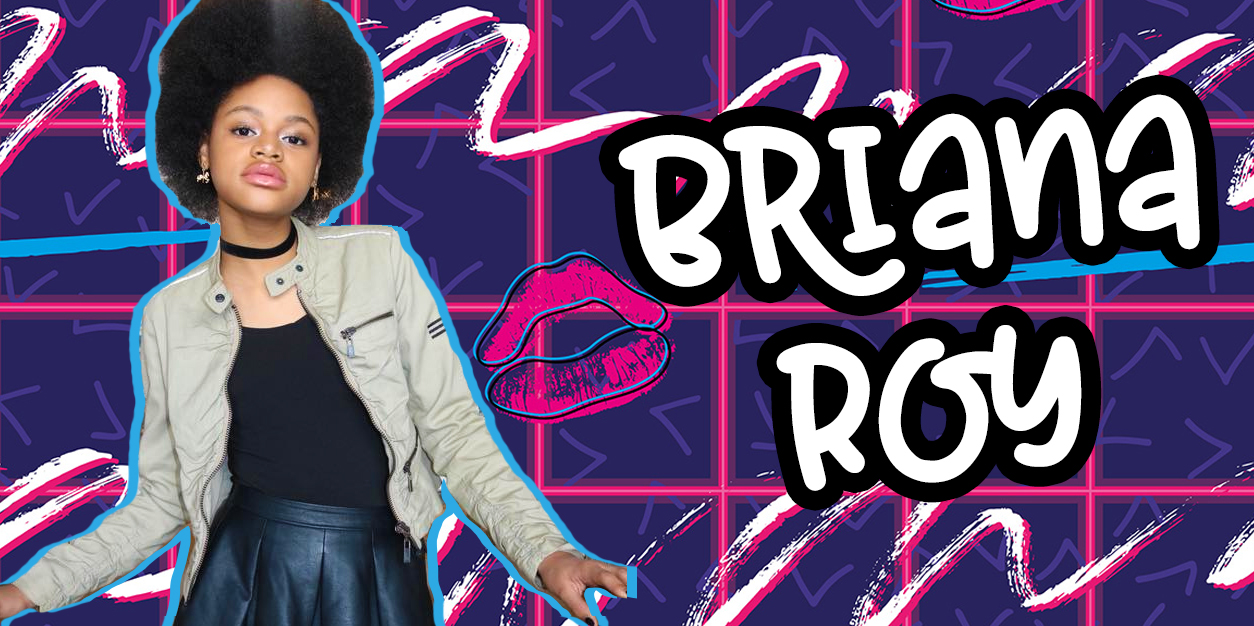 Briana Roy Talks Raven's Home, her Love of Fashion, and Staying Positive on Social Media
Briana Roy is an up and coming actress, model, and aspiring fashion designer who is ready to take on the world! Briana has guest-starred on Raven's Home and walked the iconic New York Fashion Week runway – all by the age of thirteen. She can always be found posting her swoon-worthy outfits on Instagram and can currently be seen as Kendra in the Elle Twelve web series, Soci Circle.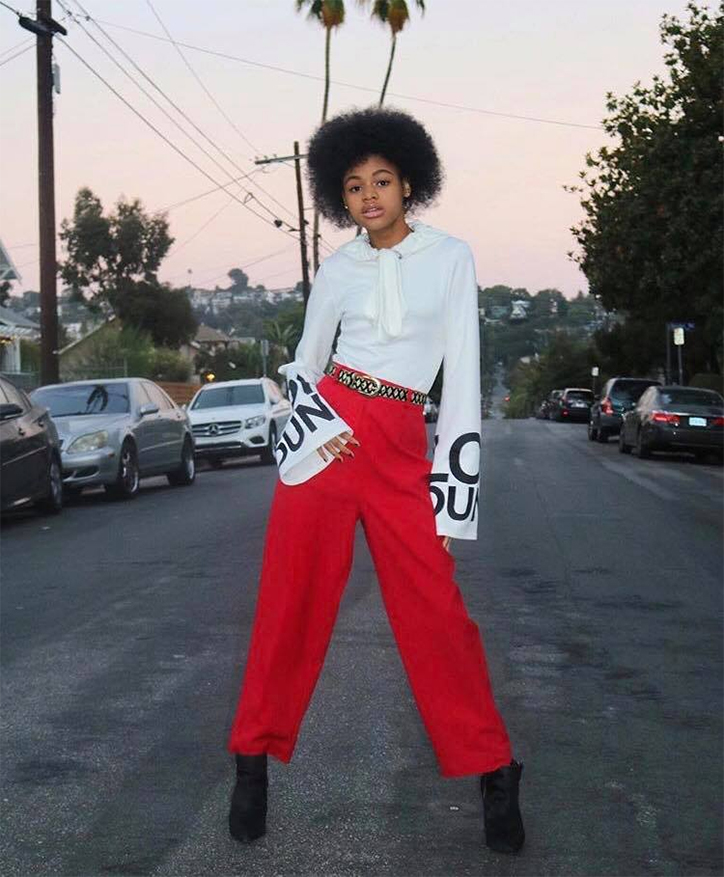 Get to know Briana as she talks about her experience set of Raven's Home, the empowering message behind her new web series, and how fashion inspires her!
Get to Know Briana Roy:
How did you first discover your love of acting?

BRIANA ROY: It all started when I did my first print job for Blue Cross Blue Shield. It was for a billboard ad, and when I saw myself self myself on the billboard for the first time, I was amazed! I said I wanted to do commercials and one commercial was followed by multiple. Then I transitioned to Film/Theatrical, and I'm loving it!

You have a new web series about to drop! What can you share about this new series?

BRIANA: I feel great about this project, it's called Soci Circle/Elle Twelve. There's a big message behind it: girl empowerment, trying to spread the word to stop bullying, embracing diversity, and how teen girls feel about themselves in general.



You also recently guest-starred in an episode of Raven's Home. What was it like getting to work on the show? Do you have any favorite memories from set?

BRIANA: I played the role of Natalie in the episode Weirder Things. Working on the show was a great experience! Also, the cast of Raven's Home was so much fun to work with. Everybody was very professional and funny. Not to mention Raven-Symone is very cool, funny, and a hard-working person. I have so many memories, I would say one of the best ones was on break we got to play laser tag & take cool silly selfies with Raven.

We can't help but notice your incredible sense of style as we scroll through your Instagram. How does fashion inspire you?

BRIANA: Aww, thank you so much for noticing my sense of style! Fashion inspires me in so many different ways, from people I see walking on the street to a simple object I found. I'm inspired by a few fashion icons such as Rihanna, Twiggy, Tyra Banks, and Kendall Jenner.

Tell us a little about your modeling career! How was your experience walking the runway at both NY and LA Fashion Week?

BRIANA: I would say my modeling career is doing good. I started doing local print ads, then Nationwide print ads, then International print ads and now Runway Fashion Shows! As you mentioned, I recently walked in both New York Fashion Week & LA Fashion Week, and it was so much fun!



Aside from acting and modeling, what are some of your other creative outlets and interests?

BRIANA: Aside from modeling and acting, I like to design clothes with my sister Jenasha, take lots of selfies for the Gram, and read. I also like to go out for ice cream and do fun activities with my family.

How do you stay positive and strong through the pressures and negativity that come along with social media?

BRIANA: There's a lot of negativity in the social media world, however, you can't let that get in your way. You have to keep your head up and think about all the positive things you're doing in this world. Always think about the people who are cheering you on and remember your purpose for doing it. Also, I must add there are lots of cool people with positive vibes on social media, especially on Instagram who are always supporting me and I truly appreciate that!



Who is your biggest inspiration?

BRIANA: I am inspired by lots of great people in this industry it's a big list, but I'm going to say a few names for now. Angelina Jolie, Taraji P. Henson, Tyler Perry, Emma Stone, Viola Davis, Jada Pinkett Smith, Leonardo DiCaprio, and Kenneth Lonergan.

Do you have any advice you'd like to share with your fans?

BRIANA: My advice to my fans would be to go after your dreams, keep working hard, and believe in yourself. Aim high and always be nice to people around you.
Now that you know Briana, get to know Raven's Home star Sky Katz!