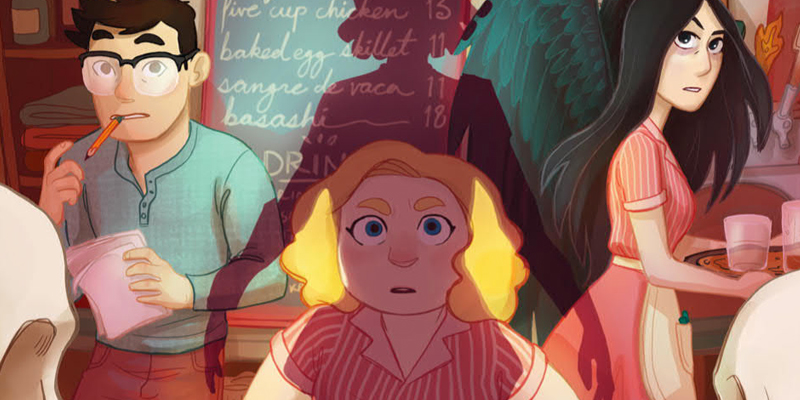 Brave Chef Brianna #2 Tackles Rival Restaurant Owners and Insecurities
Brave Chef Brianna #2 is out today from KaBOOM! In the second issue, Brianna's restaurant is booming with customers but her staff leaves much to be desired. Suzan isn't really keeping up with her fair share of the work, and Brianna is worried that the restaurant will fail.
This issue shows off a bunch more of the unique creatures who live in Monster City, including business skeletons who show up super hungry after a long day of work. (And there's a bonehead pun – which absolutely tickled us. What is it about calling a skeleton a bonehead that's just so funny?) Now that her restaurant is getting busier, Brianna is really feeling the pressure – but she's living the dream and making it on her own, despite her insecurities.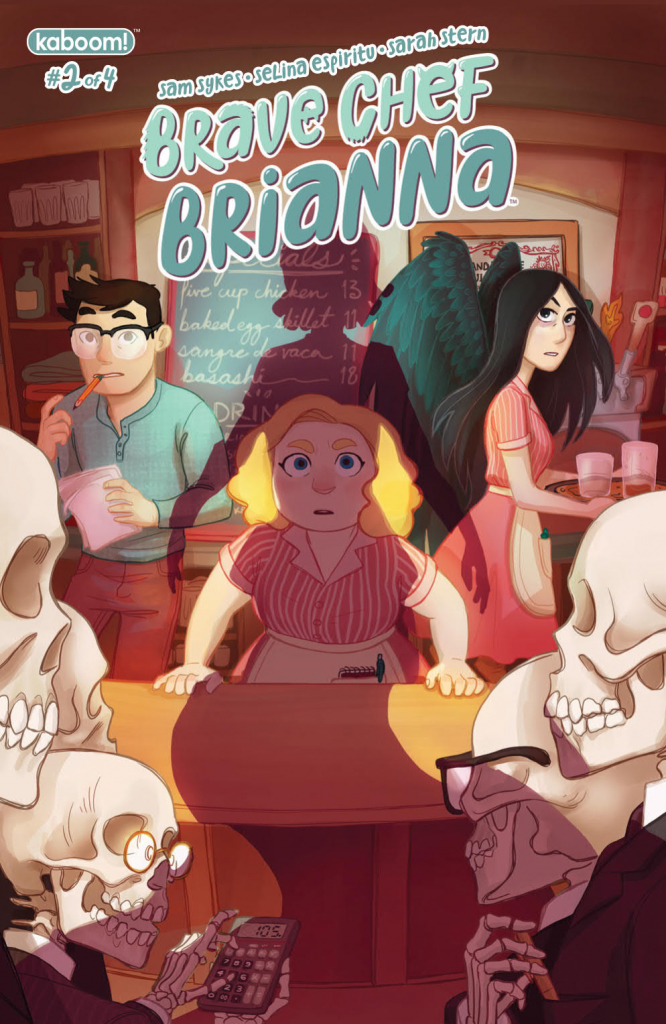 Of course, this is a comic book, so things can't be all peachy. Bring on the conflict!
See that looming shadow on the cover? That's Madame Cron, a rival restaurant owner who shows up at Brianna's restaurant and drops a little monster history knowledge on Suzan. She's also not super happy about humans moving in to Monster City – especially ones who open up restaurants that compete with hers! This definitely won't be the last we see of Madame Cron. How do things turn out? You'll have to read it for yourself, but we've got a few preview pages to give you a taste of where the story is headed.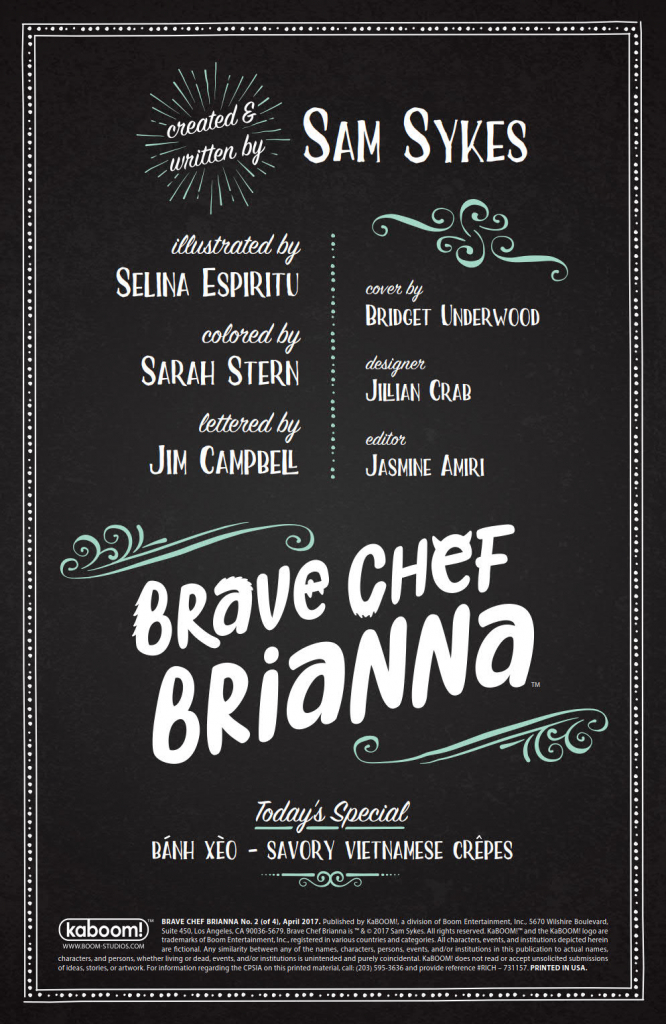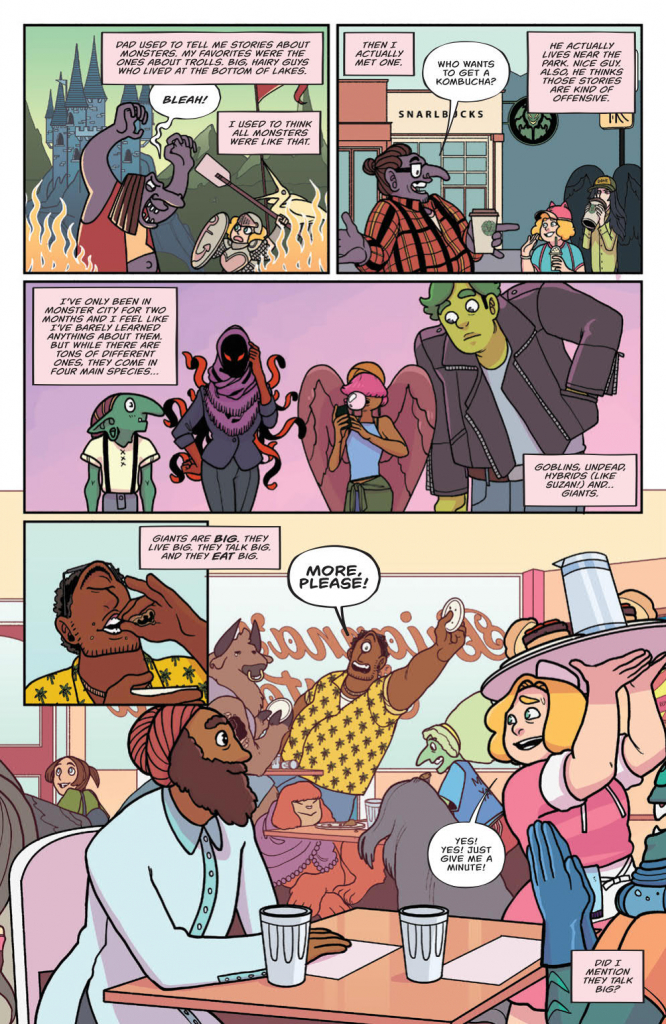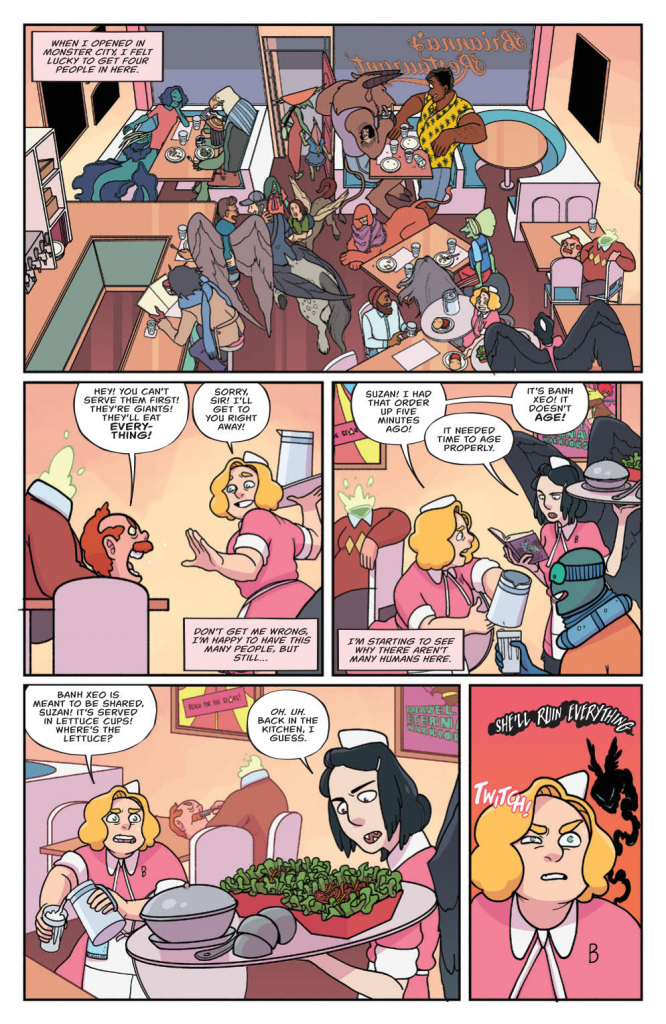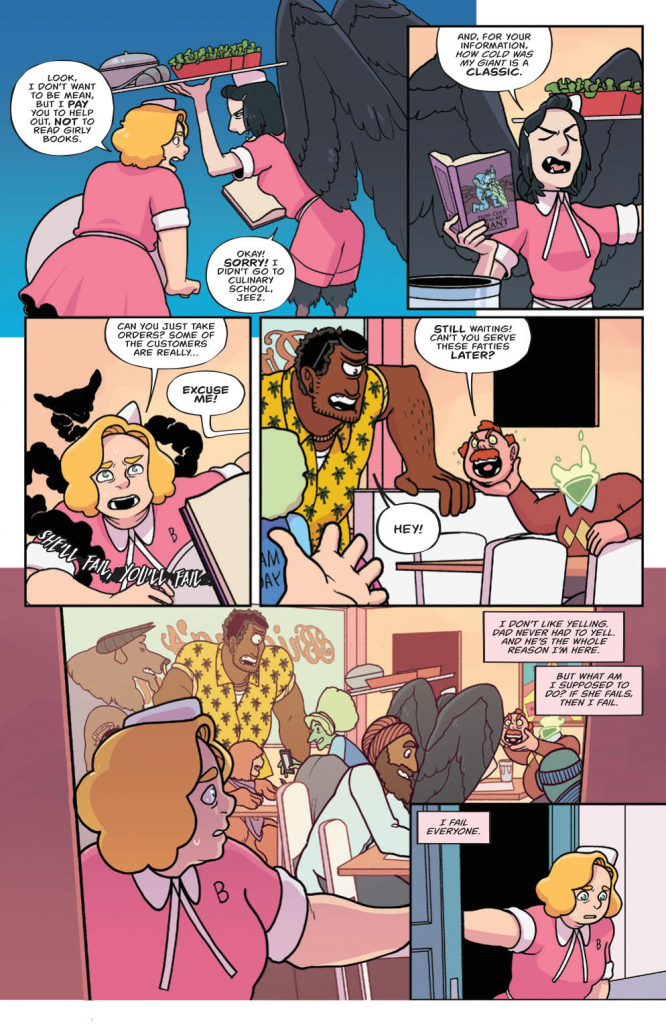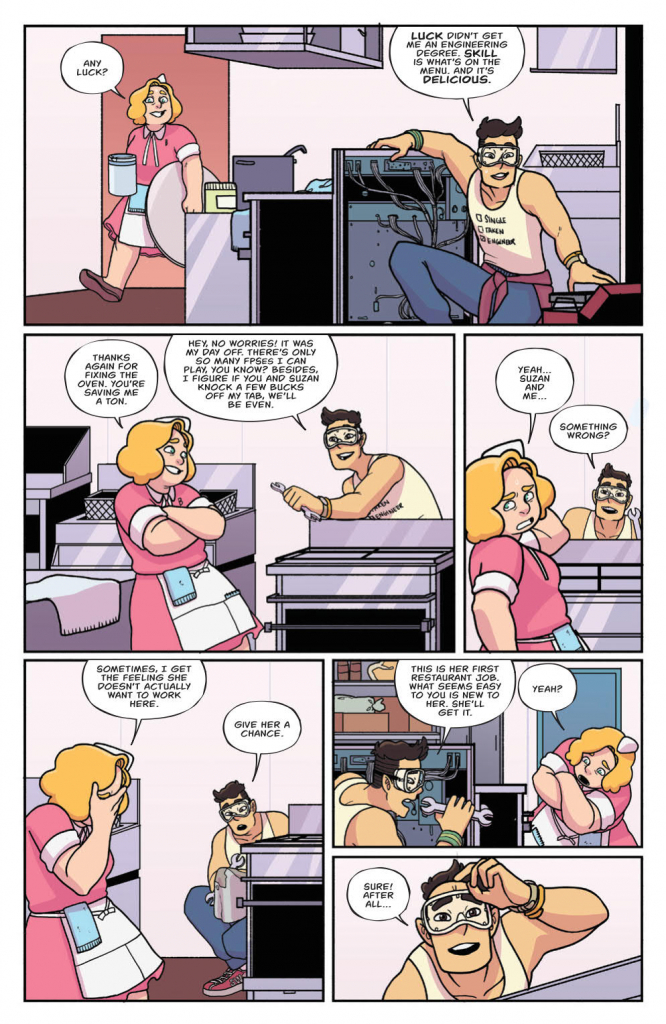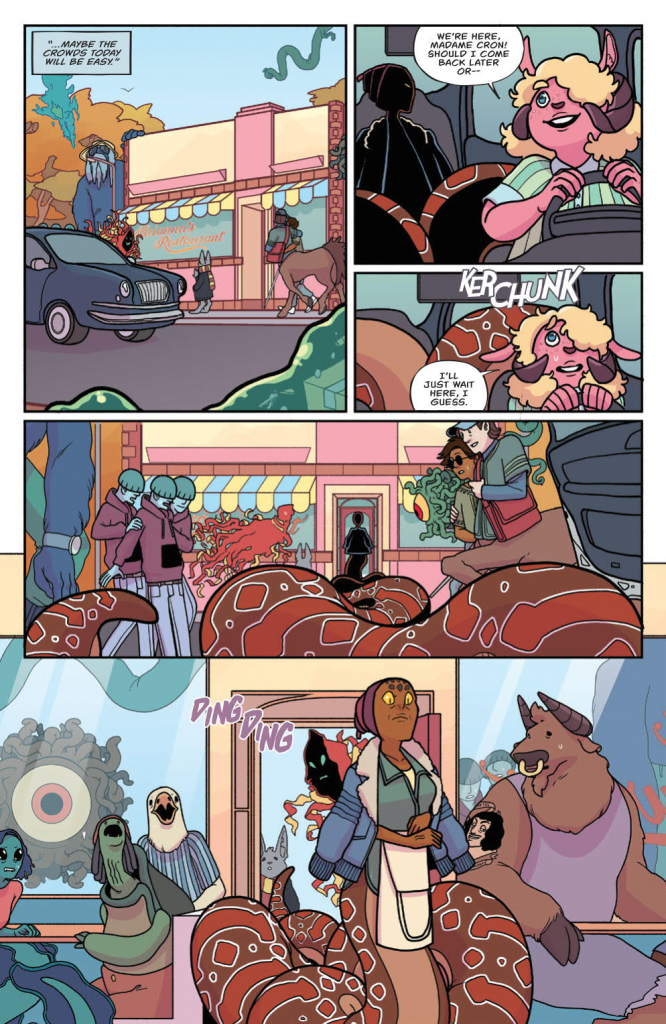 Brave Chef Brianna #2 (of 4)
Publisher: KaBOOM!, an imprint of BOOM! Studios
Writer: Sam Sykes
Artist: Selina Espiritu
Cover Artist: Bridget Underwood
Synopsis: The heat gets turned up on Brianna when rival restaurant owner, Madame Cron, shows up unexpectedly during the dinner rush!
We know it's only been 2 issues so far, but we're really loving all the characters. Suzan is a total riot and Brianna's anxiety is so believable and easy to relate to for anyone who's ever dealt with these issues on their own. The series feels really authentic, and it has us super sad that there's only 2 issues left. Fingers crossed this one gets picked up as an ongoing series, we're dying to see more of Monster City.
As always, Brave Chef Brianna #2 comes complete with a recipe you can actually make! The recipe in this issue is Báhn Xèo – which are savory Vietnamese crepes that sound absolutely delicious. You should definitely whip up this recipe and share it with series creators Sam Sykes and Selina Espiritu. We have a feeling they'd go nuts to see a photo of a fan-made recipe!
Want to learn more about the creators of Brave Chef Brianna? We chatted with Sam and Selina about their favorite characters, life in Monster City, and what it's like to create comics for kids.