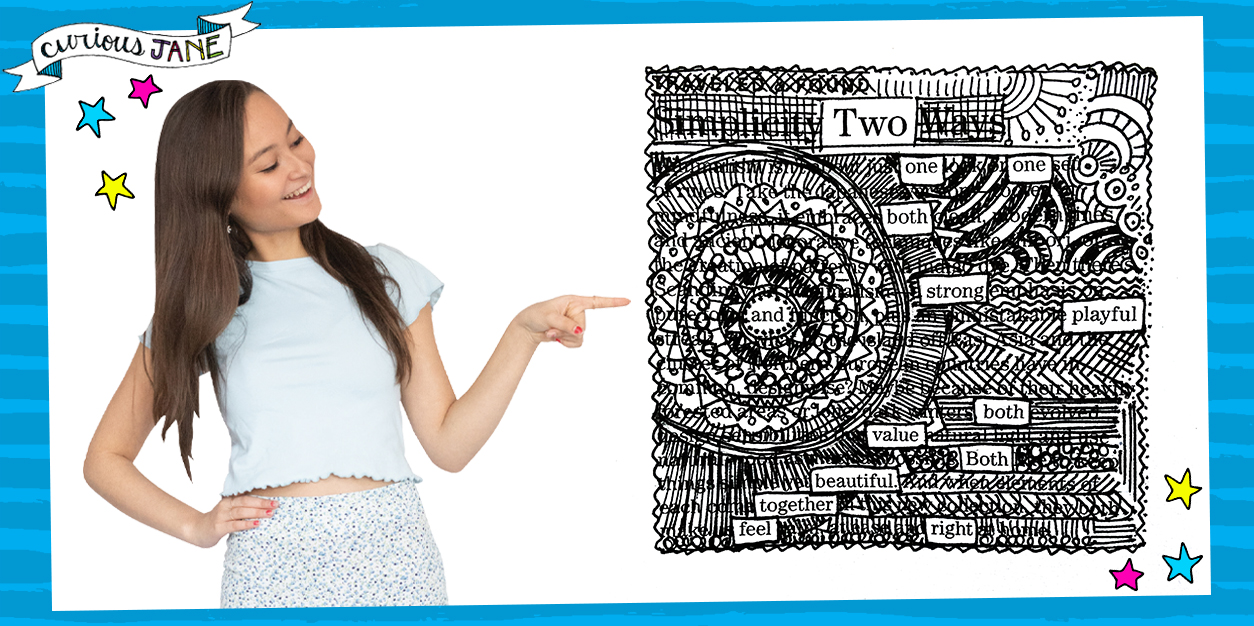 Here's How You Can Create Your Own Blackout Poetry
NOTE: This Blackout Poetry DIY project was originally featured in Curious Jane Magazine. It has been republished on our website with permission.
Blackout poetry is a form of poetry that allows you to express yourself by transforming any existing piece of text into a poem. We love this type of poetry because anyone can do it and produces some seriously impressive poems.
According to our friends at Curious Jane, "blackout poetry takes a piece of existing writing and extracts from it particular words, literally 'blacking out' the focus as we knew it, and making something entirely new!"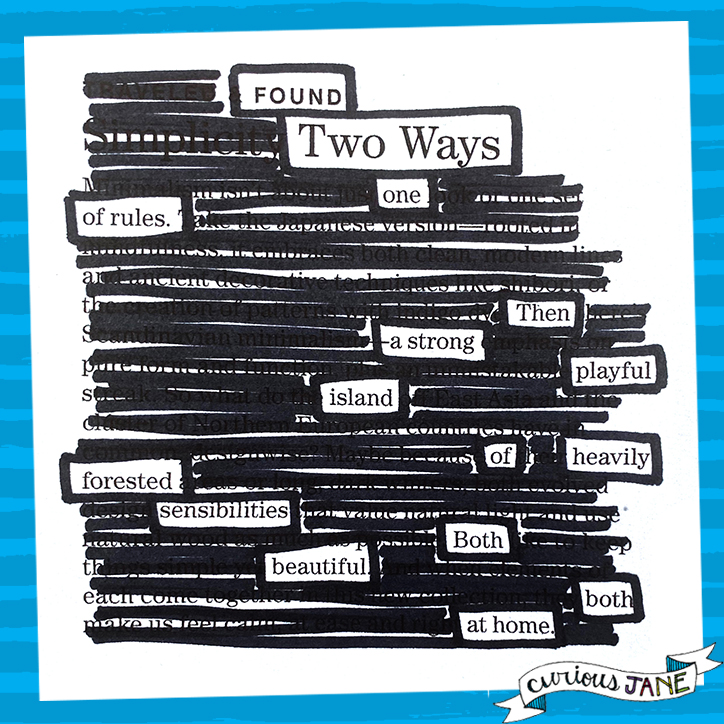 We love that this project combines poetry and art, allowing anyone with a spare page of text and some art supplies to dabble in poetry writing. Keep it simple like the example above, or show off your personality and let your creativity run free! The best thing about blackout poetry is that everyone can start with the same page of text, yet end up with a completely unique result that reflects who they are.
Thanks to our friends at Curious Jane, we're sharing some tips and tricks on how you can get started creating blackout poetry of your own! Be sure to check out their website for even more fantastic projects to try at home!
Blackout Poetry Tips & Tricks: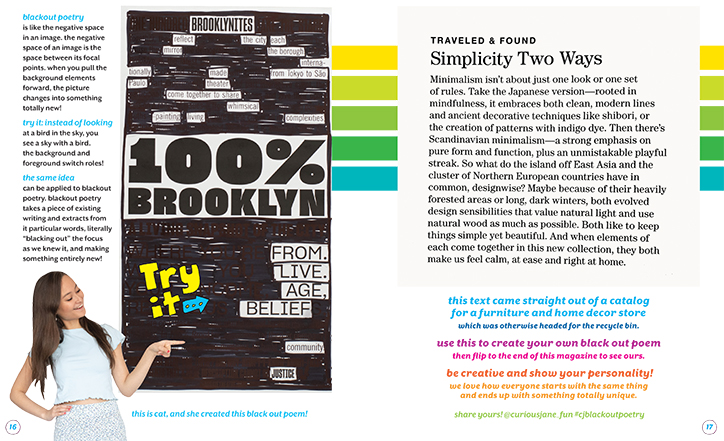 You'll Need:
– A page of text from a newspaper, magazine, old textbook, etc. (It can be ANY page of text, as long as you're willing to part with it!)

– A marker, crayon, pencil, or other creative tools you have on hand.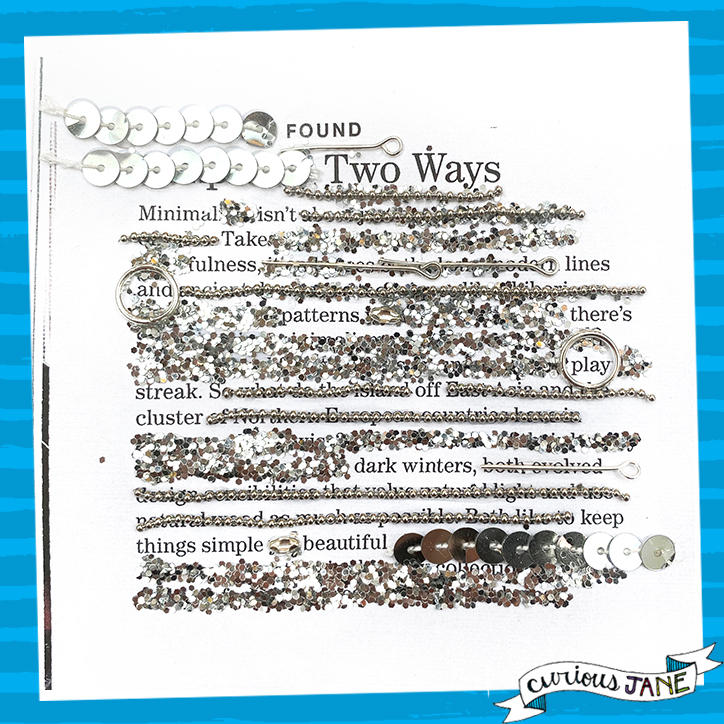 How-To:
STEP 1: Cut out a page from an old newspaper, magazine, or another page of text that you don't need anymore. Grabbing something that was headed for the recycle bin is a perfect choice.
STEP 2: Use a marker to black out the words you don't want in your poem, keeping the words visible that you do want to use. Continue blacking out words until your poem is complete.
You can keep it traditional, using a black marker for your blackout poem, or you can get super creative with it! Try using glitter glue, doodles, washi tape, or any other fun materials you have on hand to express yourself. You can even transform the entire page into a work of art!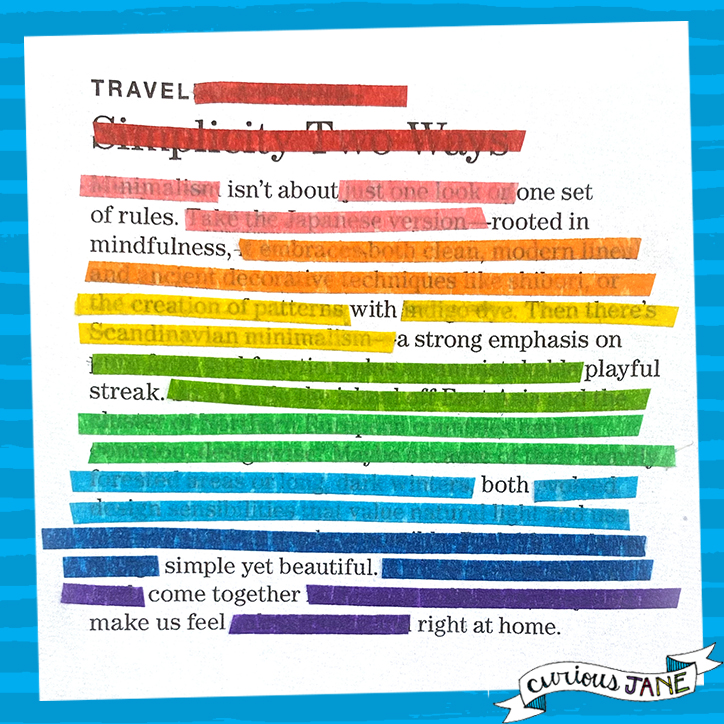 REMEMBER: The only rule of blackout poetry is there are no rules! You can go with the flow, blacking out everything except what feels right as you read through the page. Or, you can make more of a plan, writing your poem out on scrap paper before you commit to a final version. Whatever works best for you creatively!
In need of more creative projects? Follow @curiousjane_fun on Instagram for live crafting sessions every Tuesday and Thursday at 3pm!
MAGICAL GIVEAWAY! Click the image below to enter to WIN these enchanting reads!: