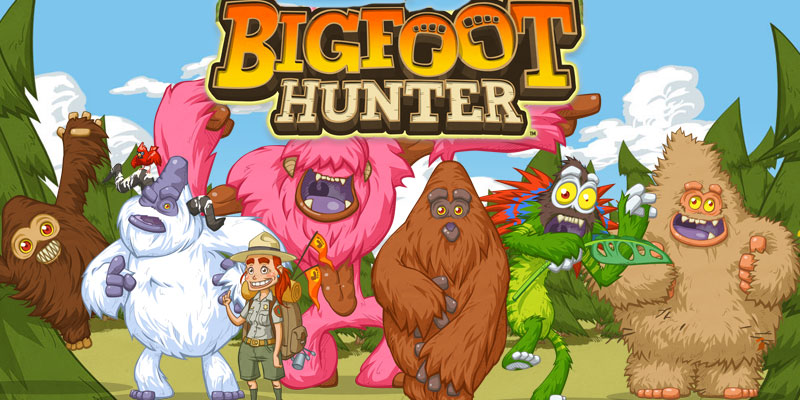 Bigfoot Hunter: A Camera Adventure Game
Turns out that Dr. Van Gurban from iCarly was actually correct when he wrote his book Bigfoot: True or Real?, because you're about to head out on a Bigfoot hunting adventure. The elusive beast is real, and Ranger Rosie needs your help snapping photos of him in Bigfoot Hunter by R2 Games and The Tap Lab. Check out the game trailer here.
Thankfully, all those years of taking tons of selfies and photos with your phone are about to pay off, because you're headed out into the wilderness to snap lots of photos of all different types of Bigfeet and their friends. (Including a fabulously pink and fluffy Bigfoot!) The game has a great sense of humor (Did you know that deer can eat their weight in grilled cheese?), really funky art, and lots of suspenseful action that'll keep you on your toes.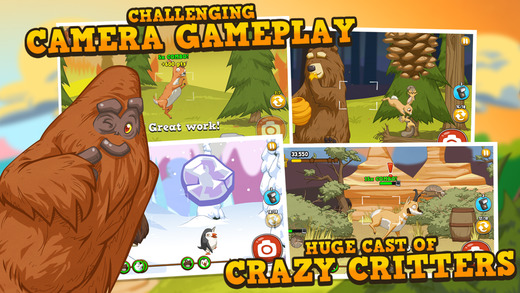 It's got really unique gameplay too! You'll need to move your phone left and right in order to find the animals on the screen and snap their picture, which really takes the photo safari genre to the next level.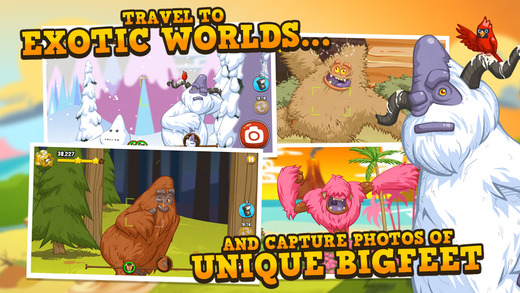 Explore different areas, from Bigfoot National Park to Mt. Yetimonjaro moving as quickly as you can to grab the perfect shot of squirrels, bunnies, deer, and lots of other furry creatures. Sometimes you'll need to be quick, other times you'll need to be accurate.
The game gets trickier as you progress, but it's tons of fun. Earn extra points by getting multiple animals in a shot and flexing your photo skills. Use your coins to upgrade your camera to be able to take even better pictures.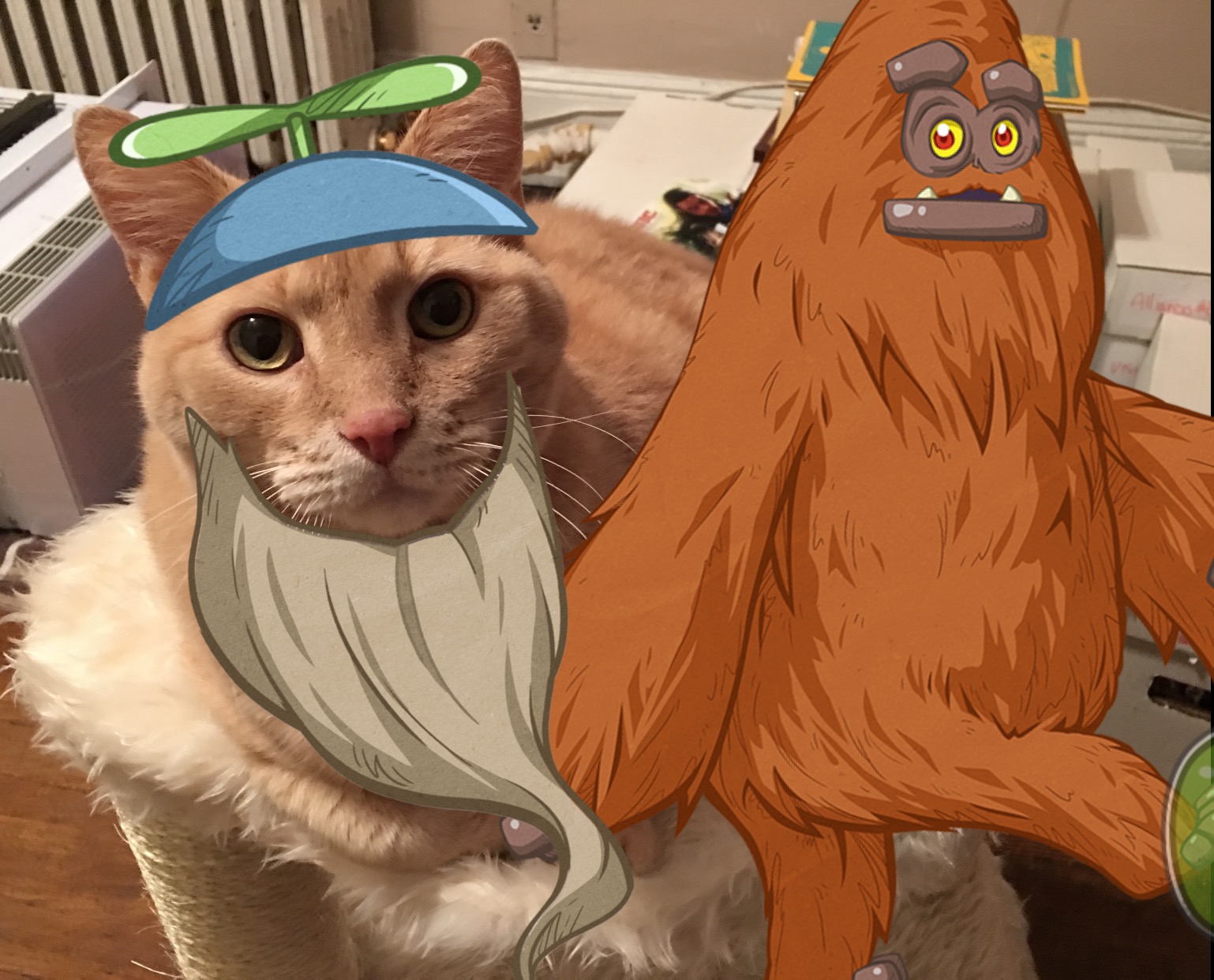 You can even hop into a shot with the fluffy beasts in the photobooth. Decorate pictures you've taken from the game or spruce up your own photos with some Bigfoot action. (We used our cat, Murphy.) The more you play, the more stickers you can unlock. There's some in-app purchases for extra currency, but the game is really fun without spending any of your hard earned allowance. (Though we always encourage you to pester mom and dad for a few bucks to support an indie dev so they can keep on making fun stuff in the future)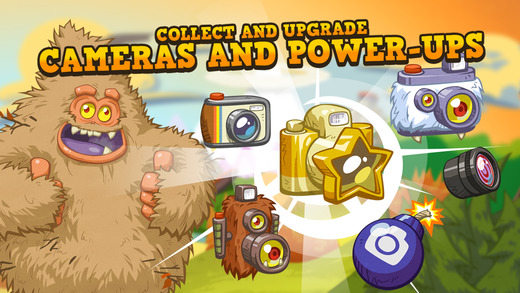 Bigfoot Hunter is now available on iOS for free, so grab your device and get your hunt on! It's one of the most unique mobile games we've played in awhile, and we think you're gonna love it!