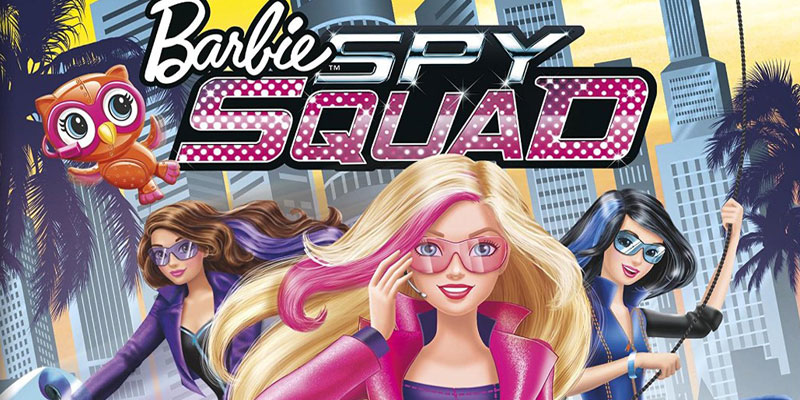 Barbie Spy Squad
From super gymnasts to super agents, Barbie and her besties are in for yet another exciting adventure. This time, they're putting on their trench coats and fedoras and jumping into the roles of special agents to catch a gem-stealing cat burglar in the latest Barbie movie, Barbie Spy Squad! Check out the trailer on Barbie's YouTube channel, here.
Join Barbie, Teresa, and Renee on an awesome spy adventure filled with gadgets, robo-pets, and of course, totally fabulous disguises! The girls are gymnasts, practicing for their next big competition when they are discovered by a top-secret spy agency (which is apparently run by Renee's Aunt Zoe?!). The girl's talents in gymnastics – agility, strength, and focus are the same qualities that the agency is looking for in their next batch of spy recruits. When Barbie, Renee, and Teresa are on the case they must prove that brains, teamwork, and girl power are enough to save the day and catch the gem thief! I'm a floaattingg heaaad!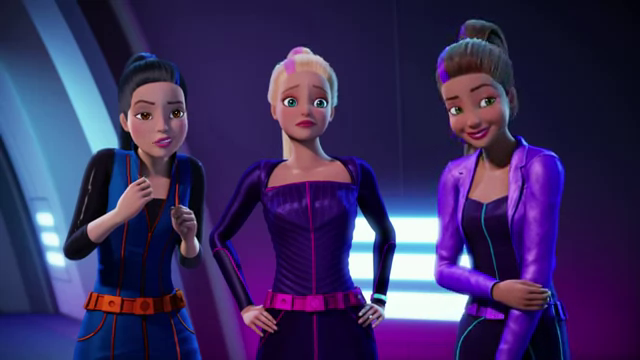 Barbie Spy Squad is available for digital download today (February 9th), and the DVD/Blu-Ray release on March 1st. As with any Barbie movie release, there's also a ton of books, dolls, puzzles, coloring books, and other fun stuff that you can get if you just can't get enough of this super spy adventure!