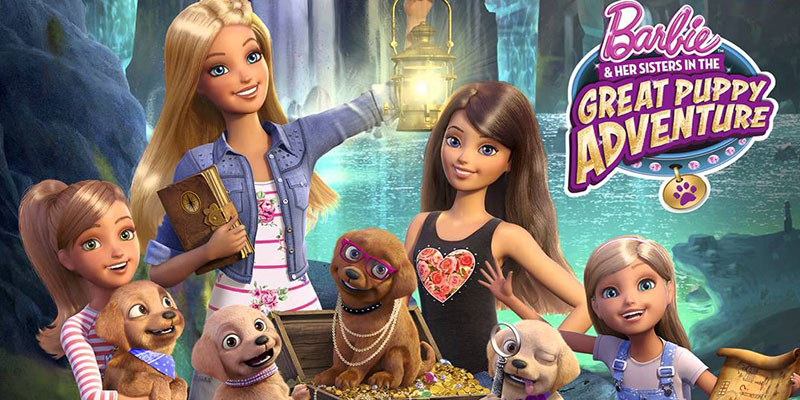 Barbie and Her Sisters in the Great Puppy Adventure
Barbie and her sisters are headed out on yet another adventure, and this time, it's all about PUPPIES and TREASURE! Watch the adorable trailer here.
In the Great Puppy Adventure, Barbie, Skipper, Stacie, and Chelsea return to their home of Willows for summer vacation. When they arrive, they not only discover that their Grandma's dog has given birth to puppies, they also find an old treasure map in her attic.
Along with their puppy pals Taffy, DJ, Honey, and Rookie, Barbie and the gang head out on a big adventure to find the long lost treasure! Along the way, the girls realize that friendship, laughter, and sisterhood are better than any real treasure.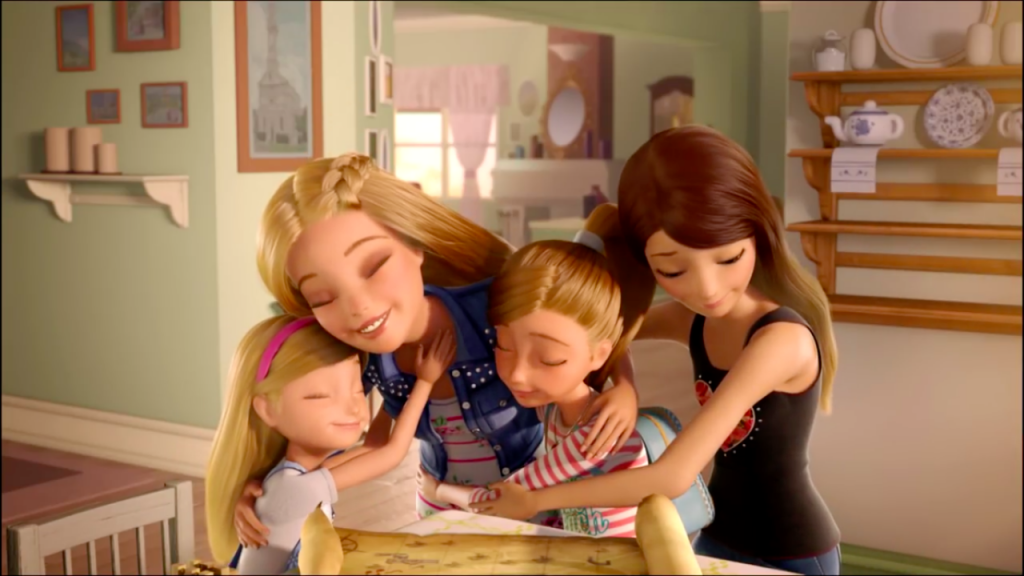 If treasure hunting and puppies are up your alley, you're in luck – the Blu-Ray and DVD were released today. (you can also grab it digitally!) The movie comes with a music video for "The Greatest Day", hilarious bloopers, and a Be Super motion comic called "Tiny Dancer".
If you just can't enough enough of the story, there's also a Great Puppy Adventure book and activity book you can get your hands on too! The book comes with a free collectable bookmark, and the activity book is filled with awesome stickers.