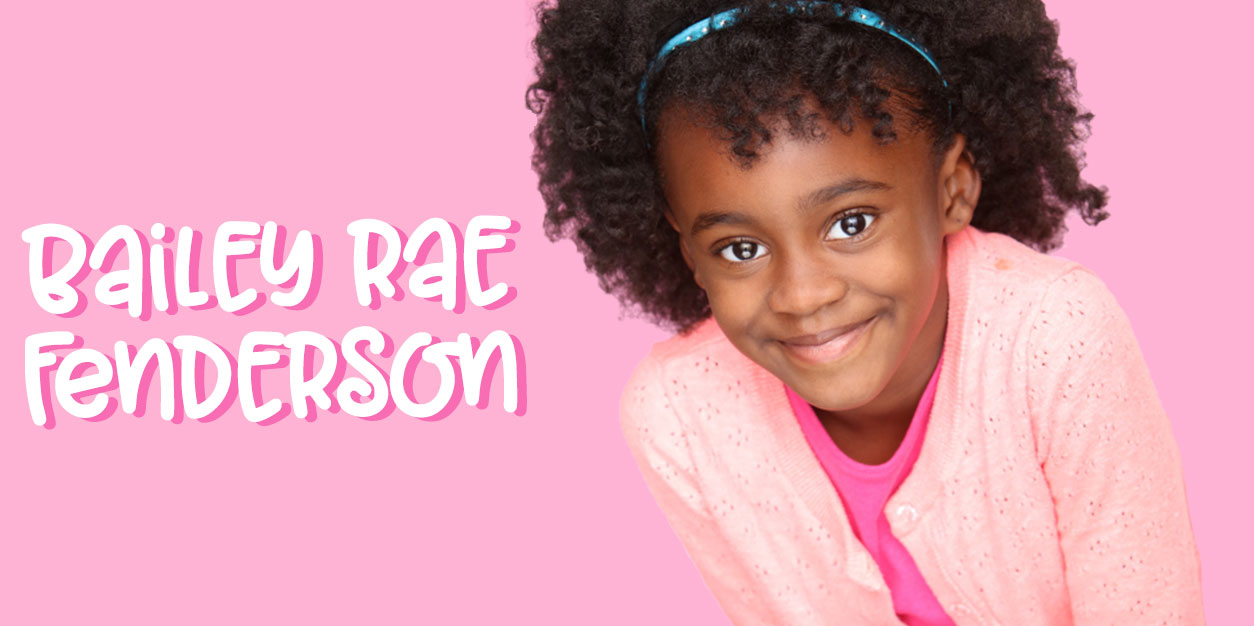 Bailey Rae Fenderson on Klaus, Food Favs, and The Bailey Rae Show
Bailey Rae Fenderson is only 9 years old, but she already slays both on-screen and in the kitchen!
Bailey Rae is a passionate foodie and budding chef with her own YouTube cooking series. On The Bailey Rae Show, she whips up delicious dishes in the kitchen alongside Chef Bryce Fluellen. Together, they teach kids and families how to create wholesome, healthy meals. 2020 will be a big year for The Bailey Rae Show, as she has a cookbook and merchandise on the way, and her show will be hitting Amazon Prime! She'll also be hosting cooking classes alongside Chef Bryce. Bailey Rae's love of food doesn't stop at the kitchen, though. She is an advocate for kids to discover their interest in healthy eating and fitness.
In addition to her foodie dreams, Bailey Rae also loves acting. As you cozy up to watch countless holiday movies to put you in the Christmas spirit, you can catch Bailey Rae lending her voice to the spectacular Netflix animated film, Klaus!
We caught up with Bailey Rae to chat about all things Klaus, her favorite foods, and her biggest dream for the future!
Get to Know Bailey Rae: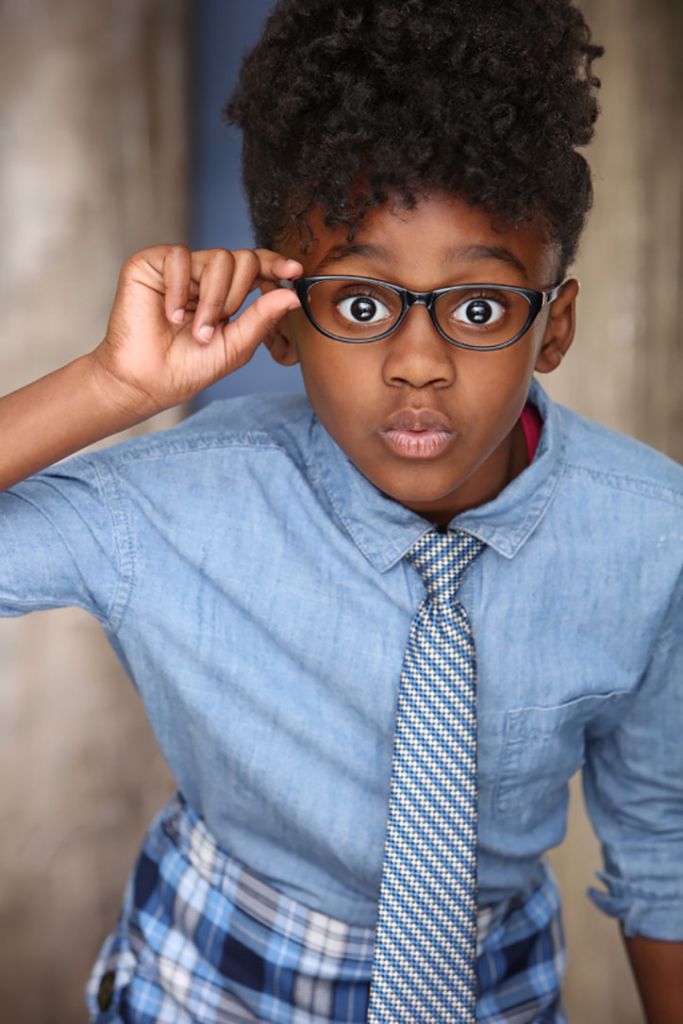 Tell us a little bit about your new Netflix animated holiday film, Klaus!

BAILEY RAE FENDERSON: Klaus is about the origin of Santa Claus. I loved being Creepy Girl. The film is being considered for an Oscar nomination and slated as a Christmas holiday classic. The film focuses on family, friends, and acceptance of others that may look or act differently from you. I love the life lessons in the film, especially for Jesper.

It was an honor that one of my lines in the film, "Mr. Klaus is awesome", was repeated by the main character, Jesper. I am so grateful that Mr. Sergio Pablos directed me via Skype from Spain.
What was it like getting to work on such a magical holiday film?

BAILEY RAE: It was a dream come true! I really enjoy being a voice and on-camera actress. I love Christmas time. It's my favorite time of the year. I'm totally thankful to be in Netflix's very first animated film with Despicable Me's Sergio Pablos as a director and a voice actor too!
One of the main messages of the film is kindness and generosity. How do you spread kindness in your life?

BAILEY RAE: I encourage kindness and generosity among my friends. I also promote it in my vlogs and blog, along with healthy eating and fitness.
In addition to acting, you're also a food critic and vlogger. What inspired you to start The Bailey Rae Show?

BAILEY RAE: As a young child around 3, I would ask my parents to let me have food on the adult menu, and as the years have gone by, I cook and learn from my mom and professional chef. I love to cook and try new food. Cooking is like science and math smashed together!
If you had to choose, which are your three absolute favorite dishes?

BAILEY RAE: My three absolute favorites are: my organic black bean tacos with lots of avocados, In and Out hamburgers with french fries, and organic apple with a vanilla ice cream.
What are your go-to shows/movies/books that you find yourself coming back to over and over?

BAILEY RAE: Nailed It! on Netflix is my jam! My favorite book is Dog Man! I love to laugh, and both my favorite show and book give me the giggles!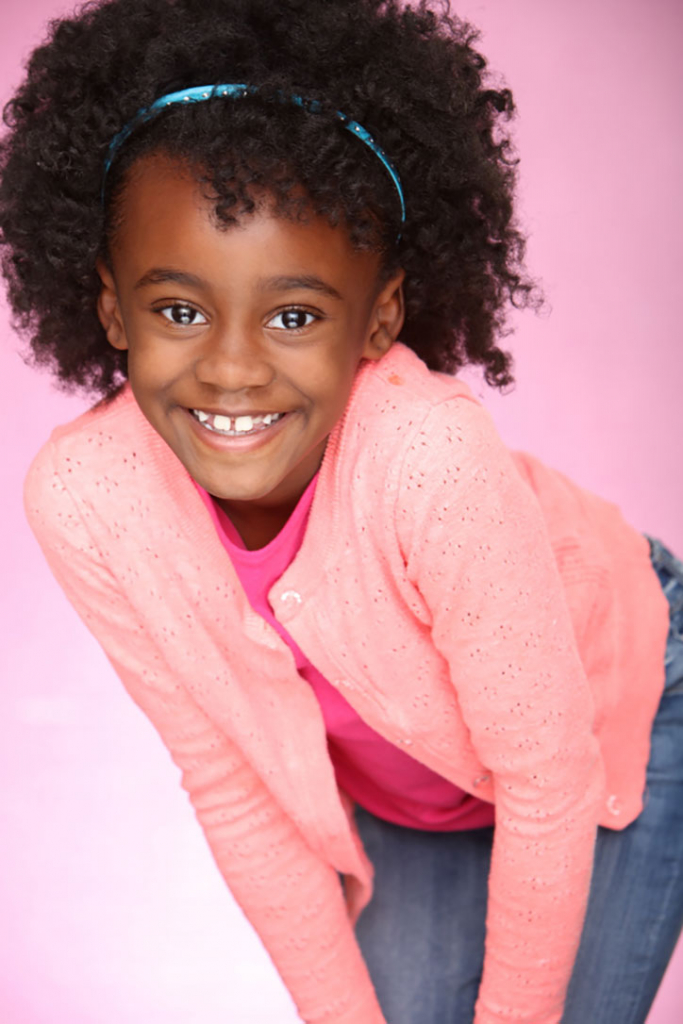 When you're not busy with acting and YouTube, what is your favorite way to relax?

BAILEY RAE: I like doing spa days and arts & crafts with my family.
What is your biggest dream/goal for the future?

BAILEY RAE: My biggest dream is to become a doctor with my own private practice. But, right now, as a kid, I want my own business endeavors to flourish and to encourage kids like me to eat well with their families.
Do you have any advice you'd like to share with your fans?

BAILEY RAE: Hey fans, always be you authentically! You are amazing, and we all have our own path to greatness! Enjoy life and laugh alot! Always be grateful for what you have and bring light to the world! Let's be sunshine everywhere we go!
Now that you know Bailey Rae, we think you'll love getting to know seven-year-old actress Mykal-Michelle Harris!