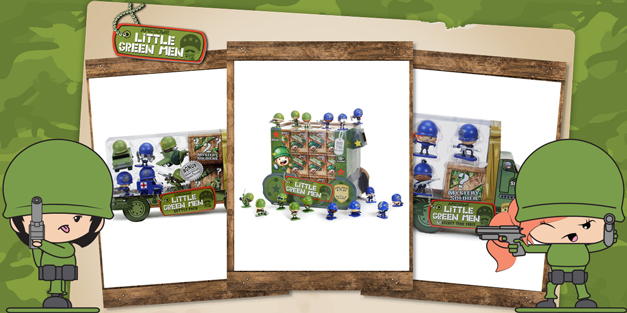 Assemble Your Troops for Battle with Awesome Little Green Men
Collectibles like L.O.L. Surprise, Shopkins, and Hatchimals are all the rage right now. If you're anything like us, you spend your weekends hitting up toy store after toy store trying to track down the latest releases of your favorite collectible toys. They look super cute on display on any shelf or collector's case, but what if you could take your love of collectibles to the next level? That's where Awesome Little Green Men come in!
This new line of military themed collectibles from MGA Entertainment adds in a fun battle element that makes for a really cool interactive experience.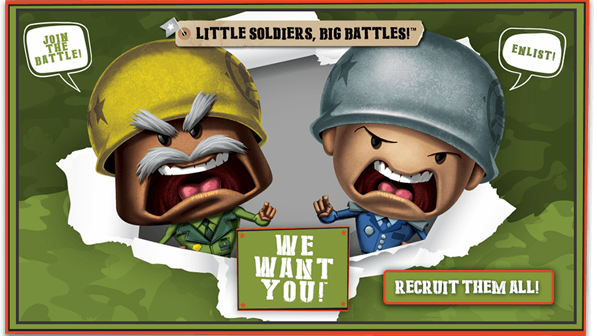 Awesome Little Green Men are line of kick-butt soldiers and vehicles. They come blind boxed, just like MGA's other popular toys L.O.L. Surprise and NumNoms, but once you've unboxed your soldiers, it's time to hit the battlefield. Your collection of toys becomes a troop of male and female soldiers who you can level up and send out to take town enemy territory in a Capture the Flag style game. It makes collecting and trading with your friends totally worthwhile because you aren't just getting new toys, you're building out your army that you can really use to take down the enemy.
It's a refreshing and exciting twist on the collectible genre. We're hoping to see more collectibles jump on board with the trend of play and other bonus elements that make them more than just a figure and bring the play experience to life.
Here's the Stats You Need to Know About Awesome Little Green Men:
There's 100+ new recruits for you to collect, varying in rarity and each boasting their own feisty expressions and hilarious names (Private Porkchop, Captain Obvious, Sergeant Swag) that let you know they're serious about the battle that lies ahead. This first series contains a Blue and Green Infantry which include Common Infantrymen, Rare Special Forces and Vehicles, and Ultra Rare Generals to find and collect. There are both male and female characters to help diversify your troops and make the best team possible! Take a look at the product line below.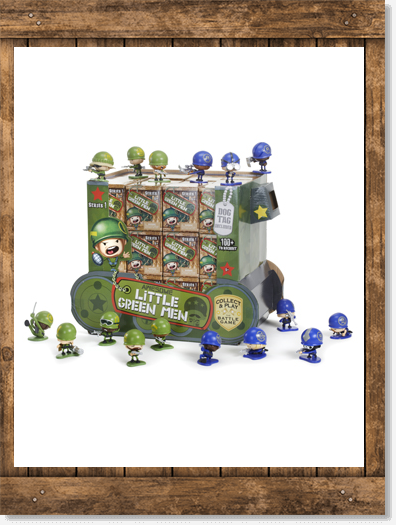 Awesome Little Green Men Blind Boxes:
You never know which mystery soldier is waiting inside! Collect these Awesome Little Green Men Blind Boxes to build your strongest troop. These retail for $3.99 and include:
1 blind boxed figure
1 dog tag on a chain
New Recruits poster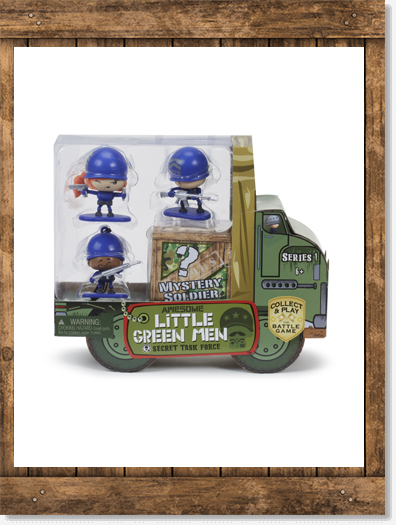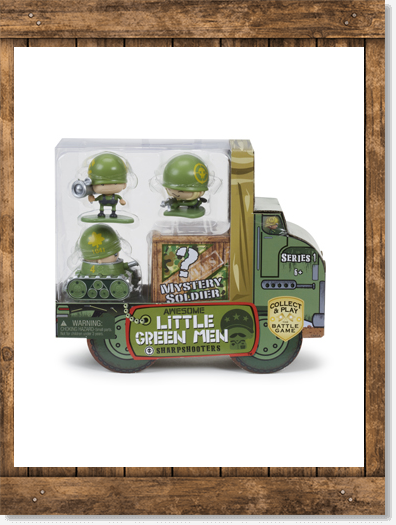 Awesome Little Green Men Starter Pack:
Begin strategizing and building your troops with the Awesome Little Green Men Starter Pack, it's the perfect way to start your collection and prepare for battle! Starter Packs include 4 figures of the same branch. These retail for $12.99 and include:
4 figures (3 visible, 1 blind)
4 dog tags, 1 chain
New Recruits poster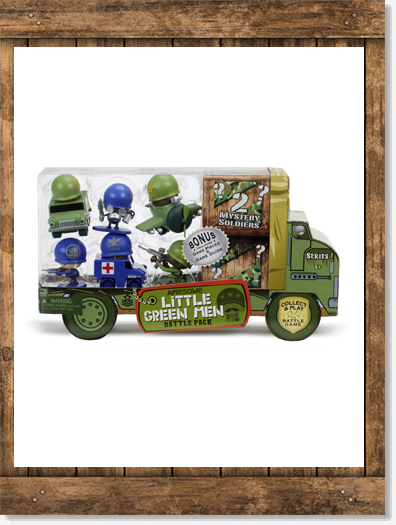 Awesome Little Green Men Deluxe Pack:
Let the battle begin! The Awesome Little Green Men Deluxe Pack is the perfect way to battle your friends with men from both infantries. The deluxe pack comes with all necessary game pieces and game guide to build the strongest troop and win the battle! Deluxe Packs include 8 figures from different branches. These retail for $24.99 and include:
8 figures (6 visible, 2 blind)
8 dog tags, 1 chain
New Recruits poster
Game pieces & game guide
The Deluxe Pack is the one you'll want if you want to get to battling right away. Picking up the Blind Boxes and Starter Pack are a great way to start building out your collection. Plus, you can print the Game Guide from the website, so you can play at any time. No matter which one you pick up, you're guaranteed to find soldiers who are ready to serve under General Pain and General Panic!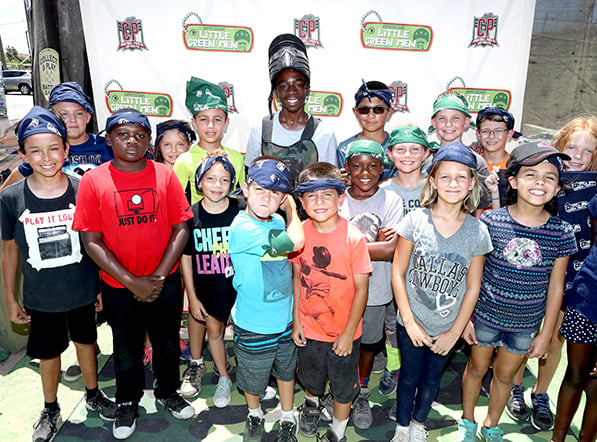 The team at MGA hosted an epic battle at a Paintball Park in California to celebrate the launch of the product. Kids who attended got to participate in a fierce and friendly paintball competition as well as a chance to get their hands on some Awesome Little Green Men and try out the battle game for themselves. Caleb McLaughlin from Stranger Things stopped by to get in on the fun and spread the word about the new toys.
Ready to battle? Awesome Little Green Men are now available at Walmart, Target, Toys R Us, and Amazon! For more awesome collectibles, click here!
Photo Credit: Randy Shropshire//Getty Images for MGA Entertainment