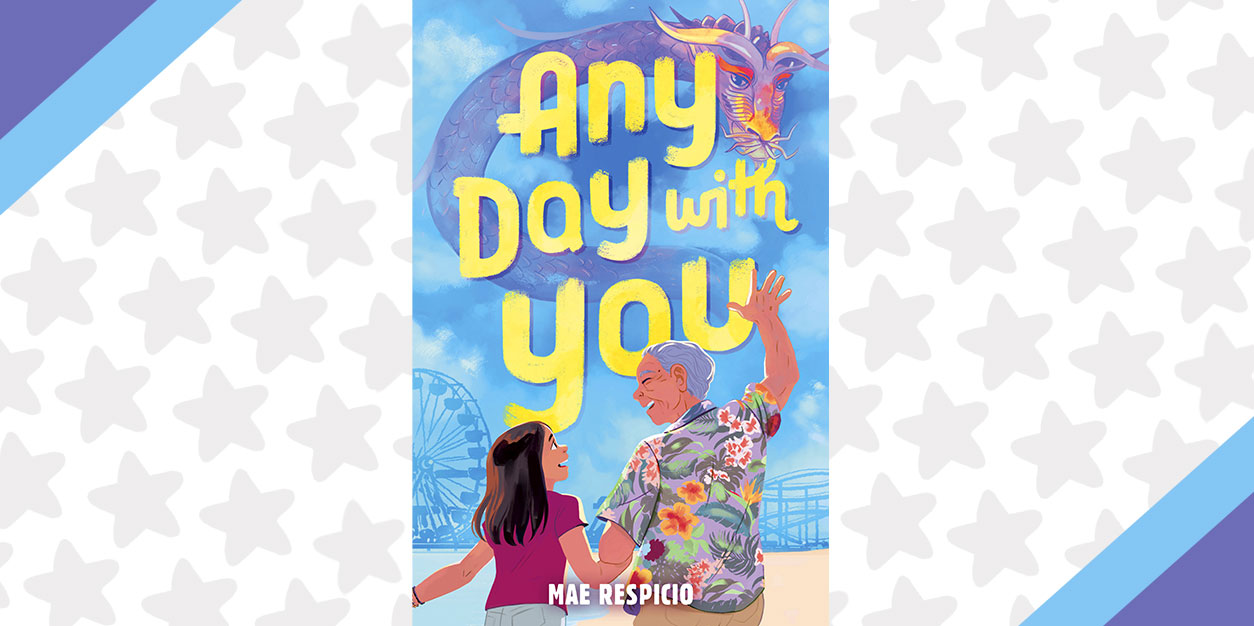 Any Day With You: Kaia Santos Shares Her Perfect Summer Day
Filled with beachy sunsets, family folktales, and summer memories made on the Santa Monica Pier, Any Day With You is the perfect addition to your summer reading list this year!
Kaia is a super creative girl spending the summer at a creative arts camp called Camp Art Attack. She is extremely close with her beloved Tatang (great-grandfather), so when he announces that he'll be returning back home to the Philippines, Kaia is heartbroken. Determined to convince him to stay, Kaia puts her special effects makeup skills to use and rounds up her friends to work on a short film based on an old Filipino folktale that Tantang loves to tell. She hopes by winning the contest and taking him to the premiere, she'll be able to persuade him to stay.
Any Day With You is a standout summer read filled with heartfelt family moments, beachy adventure, and lots of movie magic. Like Mae Respicio's previous novel, The House That Lou Built, the story is also rich with Filipino culture.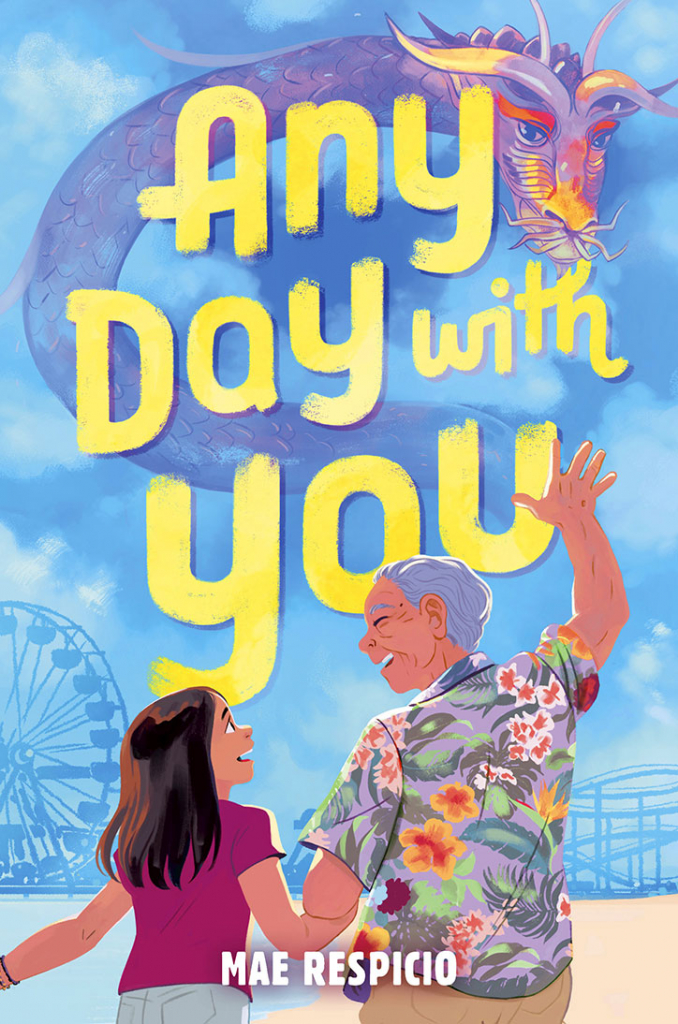 A story about a creative girl who hopes that by winning a filmmaking contest, she'll convince her great-grandfather not to move back home to the Philippines.
Kaia and her family live near the beach in California, where the fun of moviemaking is all around them. Kaia loves playing with makeup and creating special effects, turning her friends into merfolk and other magical creatures.
This summer, Kaia and her friends are part of a creative arts camp, where they're working on a short movie to enter in a contest. The movie is inspired by the Filipino folktales that her beloved Tatang, her great-grandfather, tells. Tatang lives with her family and is like the sparkle of her special-effects makeup. When Tatang decides that it is time to return to his homeland in the Philippines, Kaia will do anything to convince him not to go.
Any Day With You
AUTHOR: Mae Respicio
PUBLISHER: Wendy Lamb Books
DATE: May 5, 2020
Want to know more about Kaia? She's sharing some of her favorite things about summer and giving you a peek into the story below! Before she does, author Mae Respicio has a note to share with our readers.
"I'm so excited for you to meet Kaia and her friends and family in Any Day With You! The story centers around twelve-year-old Kaia Santos, who enters a film contest with her best friends to stop her great-grandpa from moving back to his homeland of the Philippines. Just like Kaia I could spend my whole day at the beach—and my whole day hanging out with friends and family—my favorite thing. Read on for her perfect day!"
The Perfect Summer Day by Kaia Santos from Any Day With You:
I heart summer! It's when school's out, the sun's up, and I get to hang out with my best friends, Trey and Abby—we've known each other since preschool. This summer the three of us are doing Camp Art Attack and we're making the coolest movie to enter into a huge contest—it's going to win us ten thousand dollars for our school and a ride to the premiere in a stretch limo! I'm into other hobbies, too, especially because where I live has all kinds of fun things to do. Here's what my favorite kind of summer day looks like: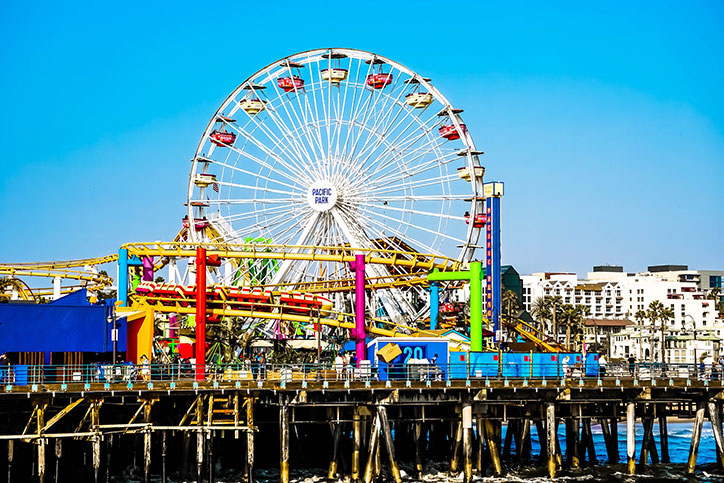 The Santa Monica Pier

I can skateboard to the Santa Monica Pier from my house. There's a psychic cat there who gives me good advice, and the pier has all the best people watching. It's also where Trey, Abby and I are filming our movie, so we go almost every day after camp. Our film is called B for Bakunawa, about a mystical sea serpent who eats suns and moons to cause the eclipse and who is enrolled in baking school (he loves baking moon cakes). The pier also has a loud arcade and twisty rides—although my friends usually have to convince me to ride with them (my nerves can't handle it!).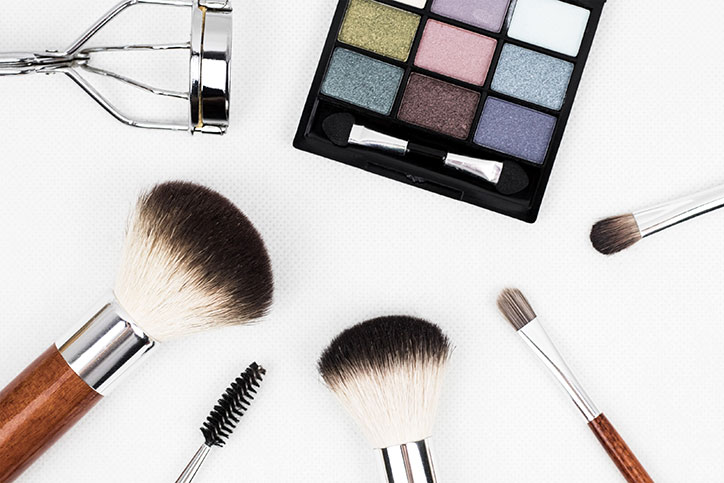 The Coolest Merpeople on Land:

My hobby right now is doing special effects make-up — that's when I use make-up and contact lenses and silicon pieces to turn people into fantastical creatures — kind of like on Halloween, except year-round.

Usually, the creatures I create are inspired by my great-grandpa, Tatang's, Filipino folktales he loves to tell. I've saved up my allowance and now I have a pretty big collection of brushes and sponges and my make-up comes in a rainbow of shades (the ocean tones in blues and turquoise and silvers are my fave).

My older sister who's about to start college got me into doing this when she let me dig through her make-up drawer. I watched a few tutorials online…then I was hooked! Sometimes I turn me and Trey into Merpeople, all shiny and sparkly—and it still feels like me. He says we're the coolest Merpeople on land.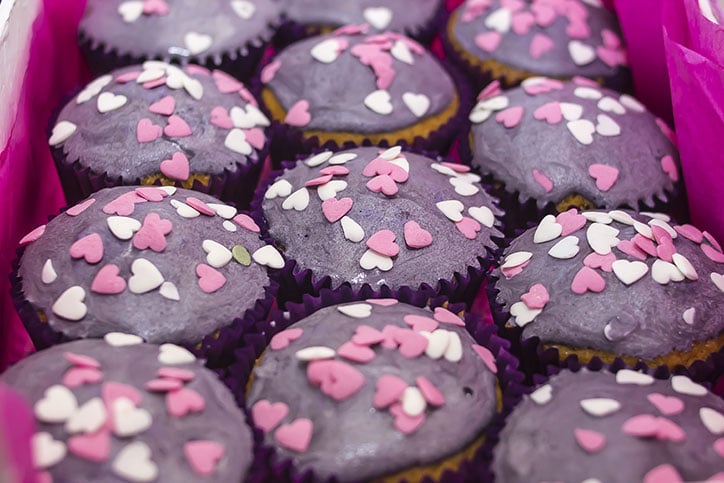 All The Sweets:

My Uncle Roy is a chef-in-training so he teaches me a lot of techniques in the kitchen. During summer weekends we bake together—I've been trying to perfect ube cupcakes made out of Filipino purple yams. The yams are bright purple, which means so are the cupcakes, but mine never turn out as light and fluffy as my uncle's. Still, I'll keep practicing, especially because I don't mind the taste-testing part! If I wasn't going to be a special effects make-up artist one day, I think my next choice would be Professional Cupcake Eater. (Is that a real job? It should be!)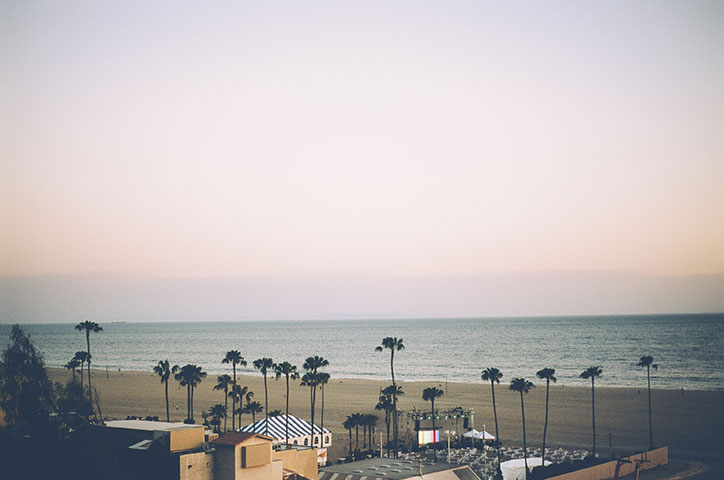 Best Way to End the Day

I love ending my day at the beach. Sometimes with my family, sometimes on my own, but a ton of times with Tatang—we go to watch the sunset. There's a little ritual that people do on the beach when the sun starts to make its way down… they clap like they're watching a movie! This cracks me up, but I love it. I love when the pinks and oranges blend and burst all firey. I love when the sun lowers behind the ocean's horizon, making me grateful for one summer day to end and another one to start.
Looking for even more books with a beachy vibe for summer reading? We think you'll love Saltwater Secrets by Cindy Callaghan!