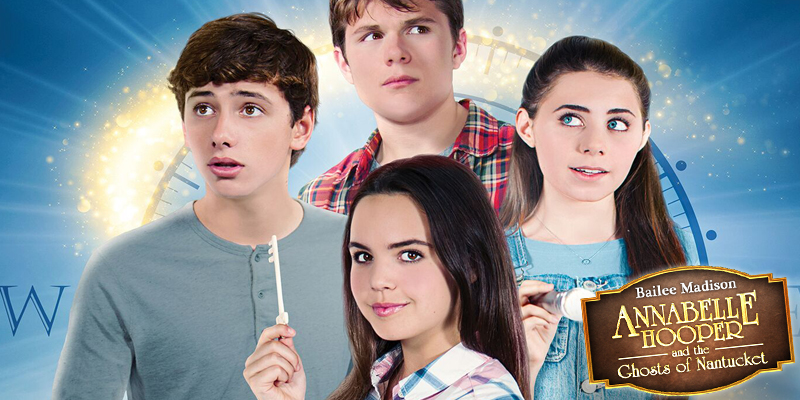 Annabelle Hooper and the Ghosts of Nantucket
Love mystery? Ghost stories? Romance? Adventure? How about a mysterious, romantic ghost adventure? If so, you're in luck, because that's what "Annabelle Hooper and the Ghosts of Nantucket" is all about! 15 year old Annabelle Hooper is an aspiring mystery writer on a family vacation in Nantucket. When she stumbles upon clues to a 200 year old mystery, she knows she's found the story inspiration she's been looking for and teams up with a few other kids on the island to solve a real life mystery full of twists, romance, and two totally weird villains. Talk about an exciting way to spend your Summer vacation! Watch the trailer here!
When Annabelle arrives to the house her family has rented for their summer vacation, things seem a little off from the very beginning. Annabelle thinks she's seen a ghost and finds a strange old journal that tips her off to a 200 year old unsolved mystery that's a famous legend in Nantucket. Having a keen eye for a great story, Annabelle is immediately intrigued and starts snooping around the house for clues and exploring the island for even more info about the mystery. This leads her to meet a super smart girl named Maddi and her quirky brother Jake, as well as a mysterious boy named Billy who's lived on the island his entire life and is filled with tales about the legend. Together, these 4 friends piece together clues, have run-ins with well dressed thieves, sneak onto legendary ships, stumble upon paranormal apparitions, and have the adventure of a lifetime!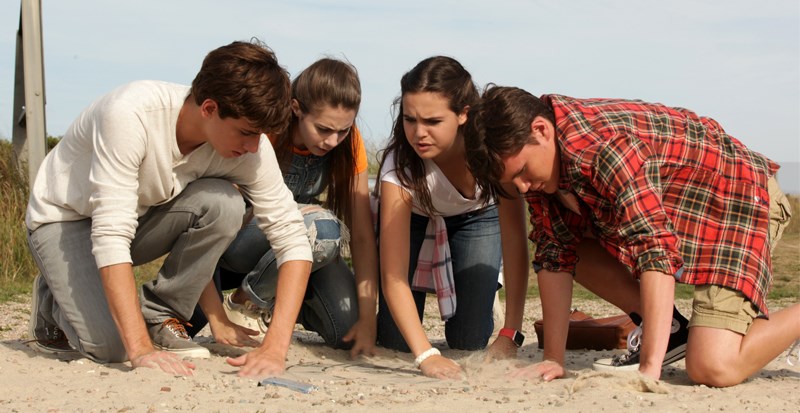 We don't want to spoil too much about the story, so we'll stop talking about the plot – but we do want to gush about how much we love Annabelle Hooper. She's really smart, driven, and always up for a challenge, but that doesn't mean she doesn't get freaked out by strange sounds in the dark once in awhile – she is a normal 15 year old girl after all. (We've all been there, TBH.) She's a really great leading lady, and her friend Maddi is also a powerhouse of knowledge. We love movies with totally kick-butt girls who are celebrated for their knowledge, wit, and abilities, and this movie totally pulls that off. Yay girlpower!
Also, huge shoutout to to the writers of this movie who realized there was a paranormal hole in all of our lives these days. All the best spooky shows aren't on the air anymore ("The Haunting Hour", "Are You Afraid of the Dark?", etc), and we were really itching for a great ghost story.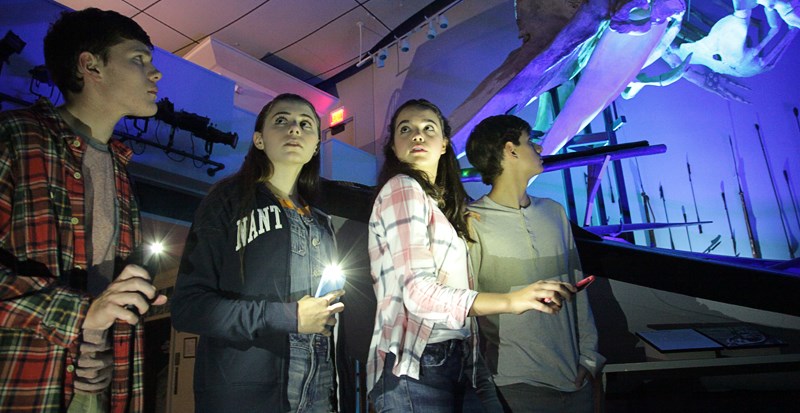 The great news? Not only is this movie a really fun watch, Annabelle Hooper will be back for another adventure sometime soon. We can't wait to see what mystery she's going to solve next, and we'll definitely keep you guys posted with info as soon as we have it. "Annabelle Hooper and the Ghosts of Nantucket" is now available On Demand as well as Digital Download. Grab it from Apple TV, Amazon, or wherever else you like to download your movies from. For even more great movies, click here!