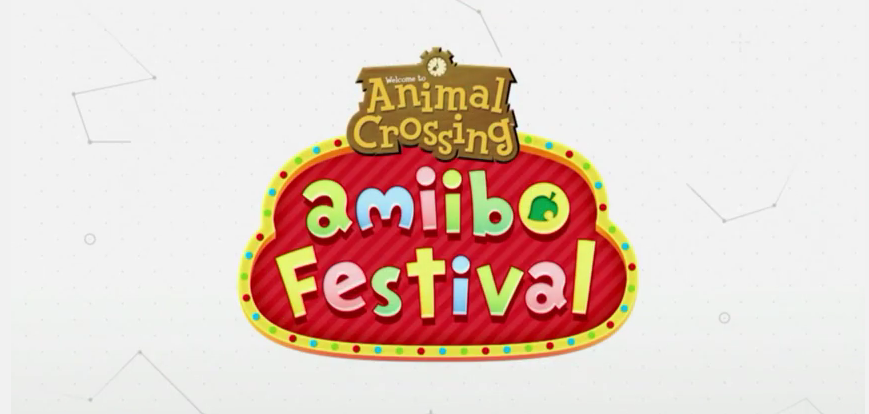 Animal Crossing: amiibo Festival
As if Happy Home Designer wasn't enough – Nintendo surprised us with yet another Animal Crossing game during their E3 Nintendo Direct on Tuesday. The new game is called Animal Crossing: amiibo Festival and it will be available on WiiU this Holiday season.
Check out the Animal Crossing: amiibo Festival reveal trailer here.
As you can see in the video, the gameplay is similar to a board game, kind of like Mario Party. You'll use your Animal Crossing amiibo to unlock characters in the game. Roll the dice to move spaces on the board and to unlock scenario cards that help or hurt you in the game, like Chance cards in Monopoly.
Each card and activity allow you to earn or lose Bells and Music Notes. We're not exactly sure what the music notes represent just yet, but they appear to be some kind of happiness level. Some interactions allow you to collect items such as fossils, fish, bugs, and more – just like the Animal Crossing series.


The new amiibo being released for Animal Crossing: amiibo Festival are Isabelle, Tom Nook, K.K. Slider, Mabel Able, Digby, Reese, Cyrus, and Lottie. No info yet on if all 8 of these amiibo will be available at the same time as the game or if they'll be released in sets, like the Splatoon amiibo. Animal Crossing amiibo cards will work with amiibo Festival as well as Happy Home Designer. You'll be able to use the amiibo Cards to allow villagers to "move in" to your game board.
Here's to hoping that the Villager amiibo is compatible too, maybe a Girl Villager amiibo is in the works?