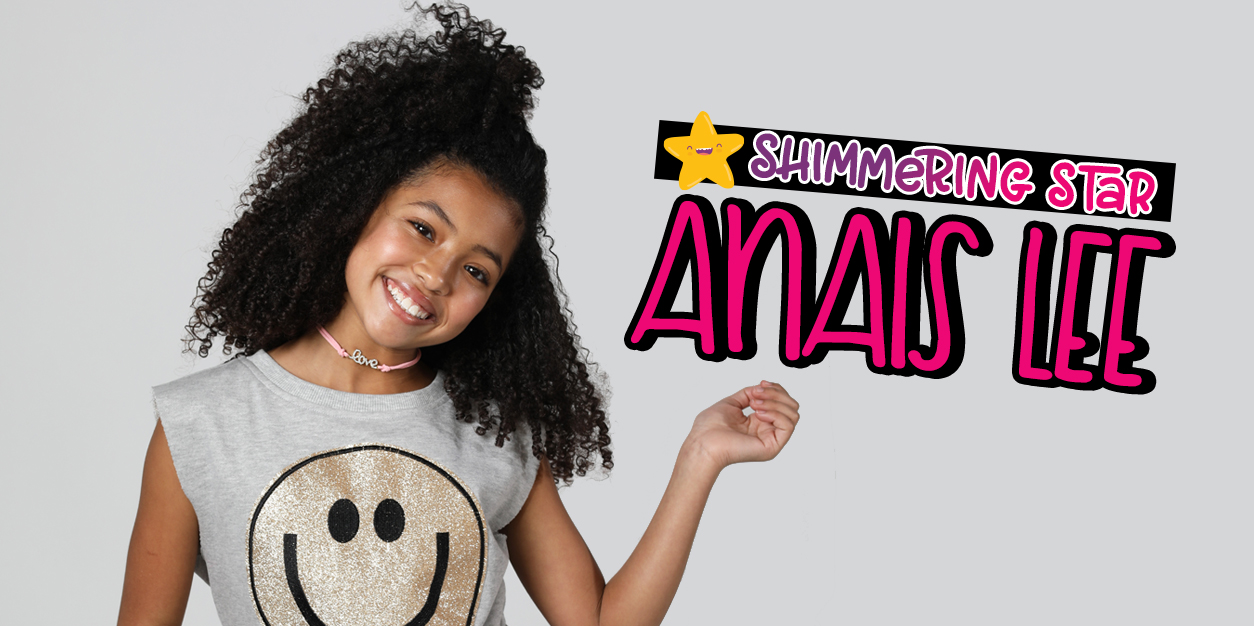 Shimmering Star Spotlight: Anais Lee
Each month YAYOMG! chooses a Shimmering Star to spotlight. Follow along as we shine a light on girls who represent kindness, positivity, empowerment, philanthropy, drive, and confidence. They're sure to inspire you!
Our Shimmering Star for June is Anais Lee, a talented actress with a passion for helping others.
We chose Anais because she embodies all things Shimmering Star – she loves giving back, spreading positivity, and has her sights set not just on an impressive acting career, but an impressive education at Oxford University!
Anais' talent landed her a role in the inspiring new film, The Sun is Also a Star, which is currently playing on the big screen. She and her twin sister Mirabelle have a few potential projects in the works, and we're so excited to see how brightly both of their stars will shine!
Get to know Anais Lee as she dishes on The Sun is Also a Star, her female role models, and how she and Mirabelle always have each other's backs.
Get to Know Anais Lee: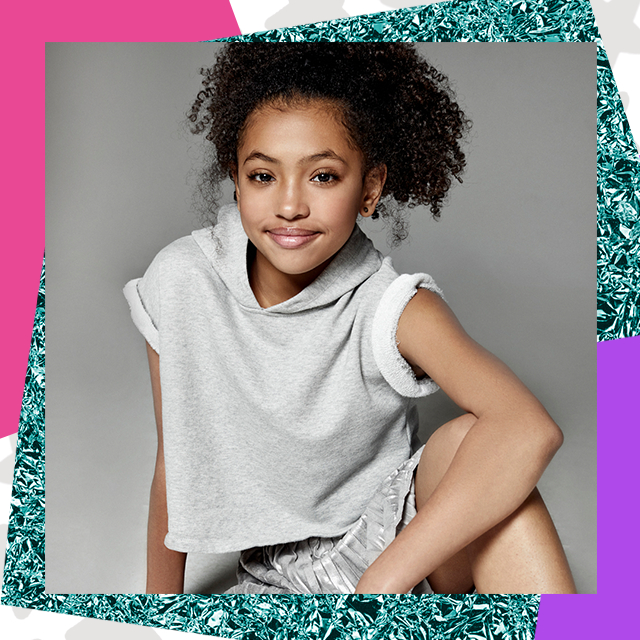 Tell us a little bit about YOU!

ANAIS LEE: I like to dance, sing, do gymnastics, and act! I LOVE to act so any chance I have to act I always love.

Dancing is just so much fun for me! Dance classes, dance auditions, or dance bookings – I always have so much fun when I am dancing. I love being active so maybe that's why I love dancing and tumbling so much.
You star in the fantastic new film, The Sun is Also a Star. What can you share about the film and your experience working on the movie?

ANAIS: In the movie, I play Young Natasha. When Natasha was little, she and her father had an amazing relationship, and they were always together. As Natasha gets older, she and her father's relationship declines and she blames him for her family being under threat of deportation. My character shows the relationship that Natasha and her dad had when she was little and first moved to New York.

The Sun is Also a Star is a love story inspired by the New York Times bestselling author, Nicola Yoon. In the story, two people, Natasha and Daniel, are brought together at a pivotal crossroads in their lives. In a twist of fate, Natasha and Daniel realize they only have one day to be together before Natasha's family is deported back to Jamaica. The movie looks through the lens of fate and asks us the question "Can you fall in love in a single day?"

My favorite part about being in The Sun is Also a Star was all of the amazing actors and the directors I met and worked with! They were all amazing, talented, and super nice! My most memorable scene was filming with my set dad, actor Gbenga Akinnagbe. We filmed a scene on a New York City rooftop and we were running around playing hide and seek. It was so much fun!
What do you love most about acting?

ANAIS: When I was five years old, I auditioned for the movie Blood Ties. I ended up booking the role with my twin sister, Mirabelle. Ever since then, I fell in love with acting and knew I was going to be an actor for the rest of my life. Every role I book, I feel like I am moving closer to success and one step closer to that big role of a lifetime. I'm so glad and thankful I got into this business!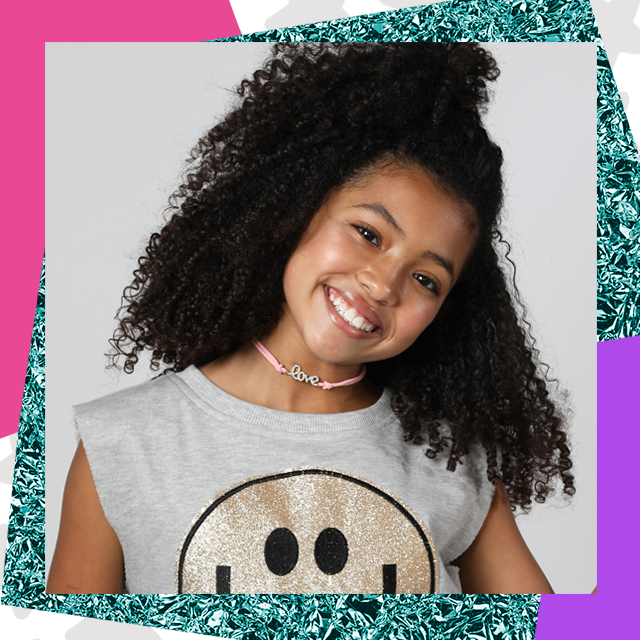 How do you and your twin sister Mirabelle support each other as sisters?

ANAIS: The best part about being a twin is that we have a built-in best friend. Whenever we are feeling lonely or sad, we have each other. When we walk into a casting or audition together, we feel confident because we're together. If we go on a set or perform on stage, we aren't nervous because we have each other. When we work together we have an automatic friend on set. We're able to create things together like dances because we synchronize easily, which helps us book commercials like our Nickelodeon Shimmer and Shine and Philadelphia 76ers commercials.

We think it is important to make each other stronger and to motivate each other to do better. When one of us has a callback or director's session, we help each other with the lines and read the other roles in the script. We are each other's acting coaches and give each other support and feedback. We love being twins and couldn't do this without each other!
How do you shine bright?

ANAIS: To shine bright, always remember that true beauty is on the inside, not out. You are beautiful just the way you are, especially when you are being kind to others.

Always stay positive! There is always the perfect thing for you right around the corner. You just always have to work very hard! Start every day fresh with new energy and positivity!
The women who inspire me are…

ANAIS: Definitely Natalie Portman and Zoe Saldana. I love Natalie Portman because she won an Oscar while studying at Harvard! I want to do the same thing one day but study at Oxford University.

I love Zoe Saldana because she is a great actor and she is super kind. I met her on the set of Blood Ties when she played my mom in the movie. I also really like Ariana Grande! She has an amazing voice, great songs, and always has something positive to say.

Last but not least, I am inspired by my Mom because she is such a hard worker and inspires us to work hard and follow our dreams.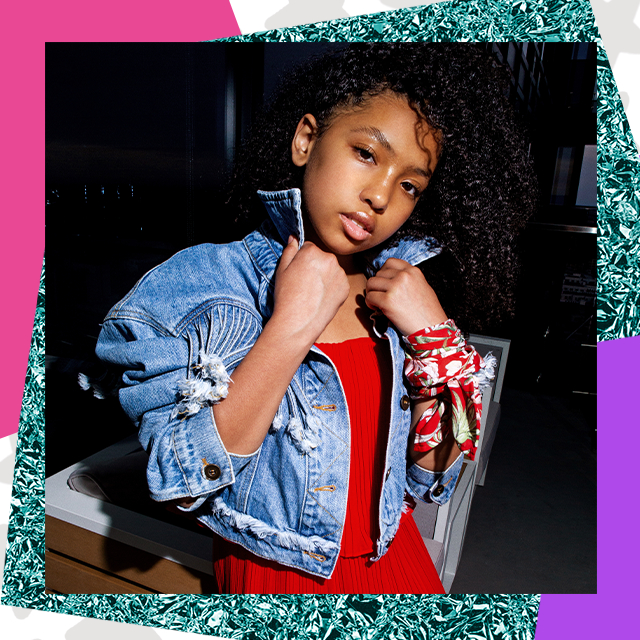 I am most passionate about…

ANAIS: Charity, helping others and maintaining my academics.

Mirabelle and I work with a charity called the Black Cotton Foundation in Newark, NJ to help less fortunate children. This foundation raises money for programs and events to benefit poor and working-class children in New York and New Jersey. It gives the children an opportunity to go to baseball games, shows, and other fun events.

Through the Black Cotton Foundation, we were able to donate to the Wynona House, which protects abused and exploited children. My sister and I had a fun birthday party at the Wynona House and donated tons of new clothes to the children. We also won the 2016 Jasmina Anema Youth Award for our contributions to this charity.
I feel most confident when…

ANAIS: I am with my twin sister Mirabelle!
My biggest dream is…

ANAIS: I want to win an award for acting like an Oscar, Golden Globe, or Emmy and use my popularity to help others. I think helping others is very important and charity is very important to me. One day when I am a huge actor, I will be able to help even more people. My dream is to use my platform to get rid of homelessness and make sure every child in the world is safe, well, and happy!
The advice I want to share with other girls is…

ANAIS: The key advice I have for any young actor, model, dancer, singer, or whatever you might do: never give up, and everything happens for a reason. Always try your best at every opportunity that comes your way because you can't say you did it unless you try.

Also, if something doesn't go your way, like you didn't win the role you wanted, just know that everything happens for a reason. There is a reason this didn't happen for you, and you will do something bigger and better.
Inspired by Anais Lee? Get to know our previous Shimmering Stars by clicking here!