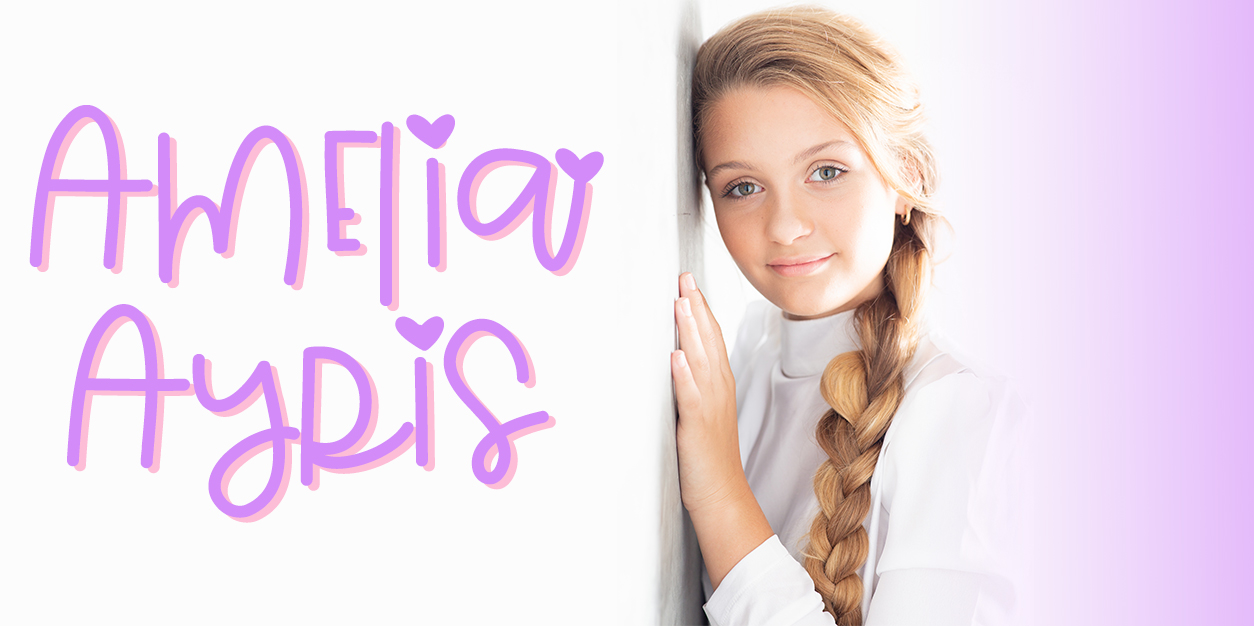 Amelia Ayris on Writing her Own Film and the Importance of Giving Back
Amelia Ayris is one of the most ambitious twelve-year-olds we've ever interviewed
In addition to shining bright in roles in TV, movies, and theater, she has already written a film of her own. Outside of her career, Amelia is passionate about trying new hobbies. She grew up learning self-defense and Martial Arts and has recently taken up archery!
Get to know Amelia as she dishes on writing and starring in her own project, giving back, and the advice she has for her fans!
Get to Know Amelia Ayris: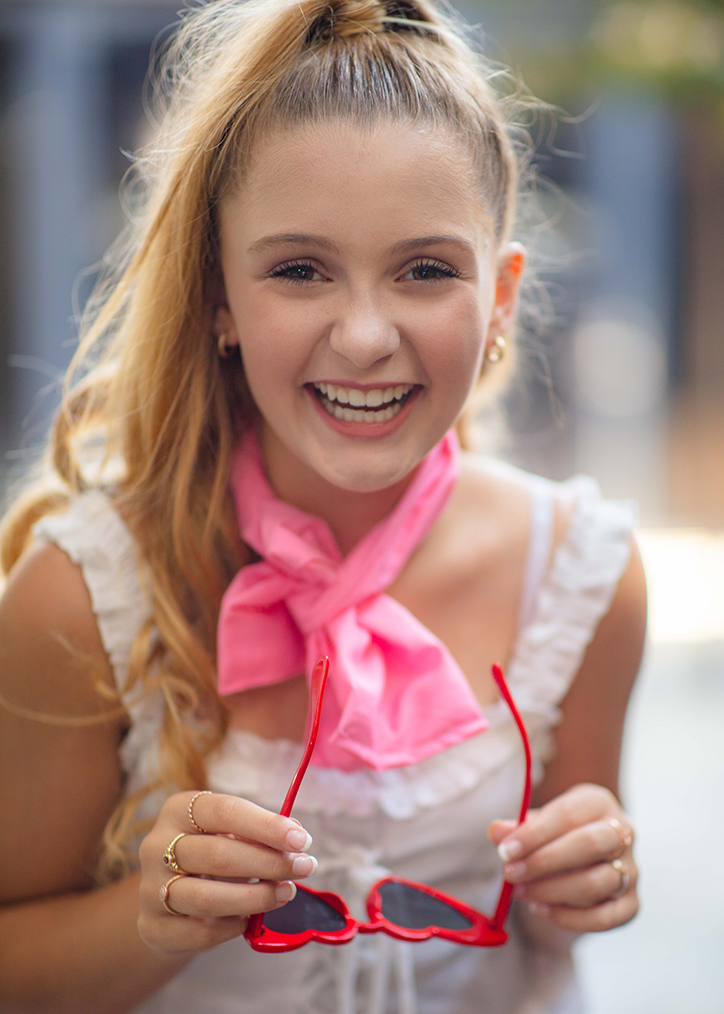 How did you first discover your love of acting?

AMELIA AYRIS: I started dancing when I was 2 years old, so I have loved performing for as long as I can remember. During school holidays when I was 6, I saw a theatre workshop at the local mall and joined in. I loved it instantly. After the workshop, I enrolled in their classes and went on to get my first lead role playing Ariel in The Little Mermaid within 12 months. Within 2 years I was specializing in Screen Acting. I love both types of acting, but Screen Acting is definitely my passion.
You've appeared in a few tv shows, short films, and even a touring production of The Sound of Music, but your next project is one that you actually wrote! Tell us a little about Short Sleeves and your inspiration behind it.

AMELIA: Short Sleeves is a film about 13-year-old girl named Sophie who loses someone special in her life. It's a story about Sophie discovering her happy place again with the support of the people who love her. I'd say the main themes are love, loss, and unconditional friendship.

I was inspired to write Short Sleeves because it is about a serious issue that isn't talked about with young girls as much as it should be. If it can help one person, it was absolutely worth writing.
What was the biggest challenge of writing your own project? What was the most rewarding part? Are you hoping to write more in the future?

AMELIA: The biggest challenge is to get your thoughts from a story idea into a script. Sometimes with a story, we are so descriptive and literal, so putting all of that into a script can be hard. I added in some flashback scenes, and deliberately changed the order of scenes to make it more thought-provoking. I had lots of advice which was amazing.

The most rewarding part is pressing print and seeing the script typed professionally with your name on the front. I felt really accomplished to know my ideas went from a story to a professional script and now onto production. My good friend Charlotte is working on the production too as our SFX Artist which is amazing.

I have also written a web series called The Misadventures of Sarah and Kin which is in pre-production. I want to write some more episodes, plus I have some other films I want to write.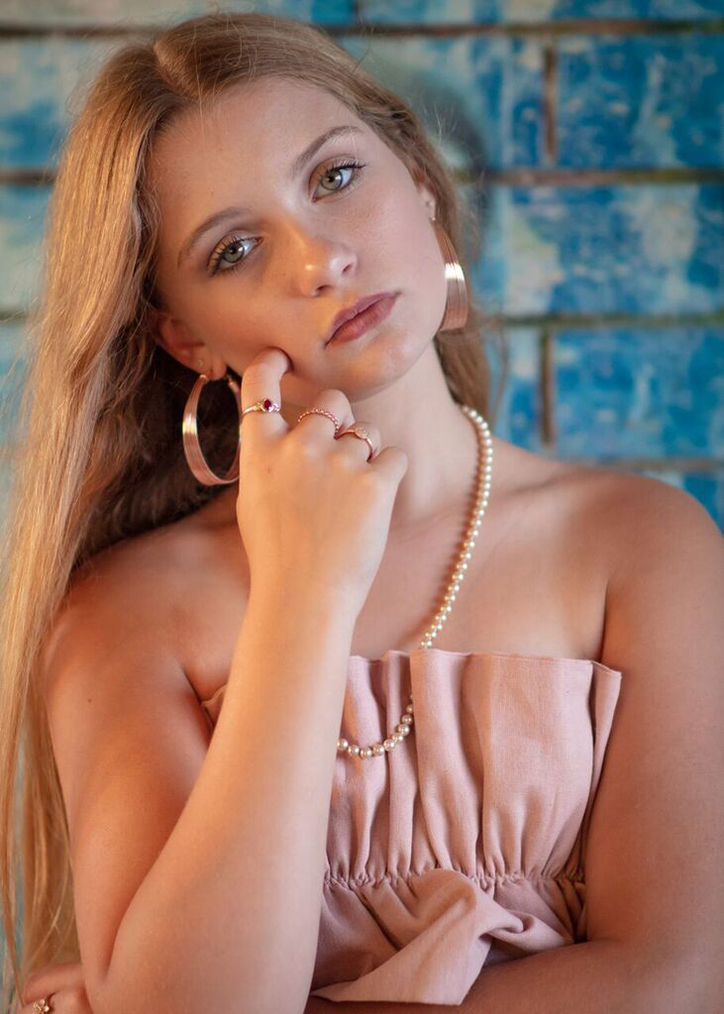 Starring in a role that you've written must be a dream come true for you! Are there are any other dream roles or type of character you'd love to play in the future?

AMELIA: It is a dream come true! Having written the character of Sophie, I feel really connected to her so I think when it comes time to film, the emotions will be so real. I am a huge lover of music – I sing as well as play the ukulele, piano, and guitar. I would love any acting role, but I'd love to work on a project that combines my love of acting and music, like LaLa Land and The Greatest Showman. I am definitely more suited to comedic roles too, so something where I can make people laugh.
Tell us a little about your interest in archery and martial arts and how you feel when practicing these hobbies.

AMELIA: My Grandpa and Uncle were Martial Arts instructors, so I have grown up around it. From when I was little, I was taught self-defense, so I guess practicing makes me feel strong and safe.

Archery is a new hobby, but I love it! I have a pink compound bow, of course. I have my own target and set it up in our yard when I want to shoot some arrows. I enjoy archery because you can measure your performance by where on the target you hit.
Are you hoping to be able to use these skills in a future role?

AMELIA: I recently did a stunts workshop for my friend Bella's birthday and I loved it. Some of it was outside of my comfort zone, but I loved how I felt when I challenged myself and achieved. I'd love to combine martial arts and stunts in to an acting role. As for archery, that would be a lot of fun. I think I could play the younger Jennifer Lawrence in The Hunger Games.
What are your go-to tv shows and movies that you find yourself coming back to over and over?

AMELIA: I am a huge Harry Potter nerd. I love the books and the movies. My mum and I have Harry Potter marathons where we watch all of the movies over a few nights. I also love old Disney and Nickelodeon shows such as Liv and Maddie and iCarly.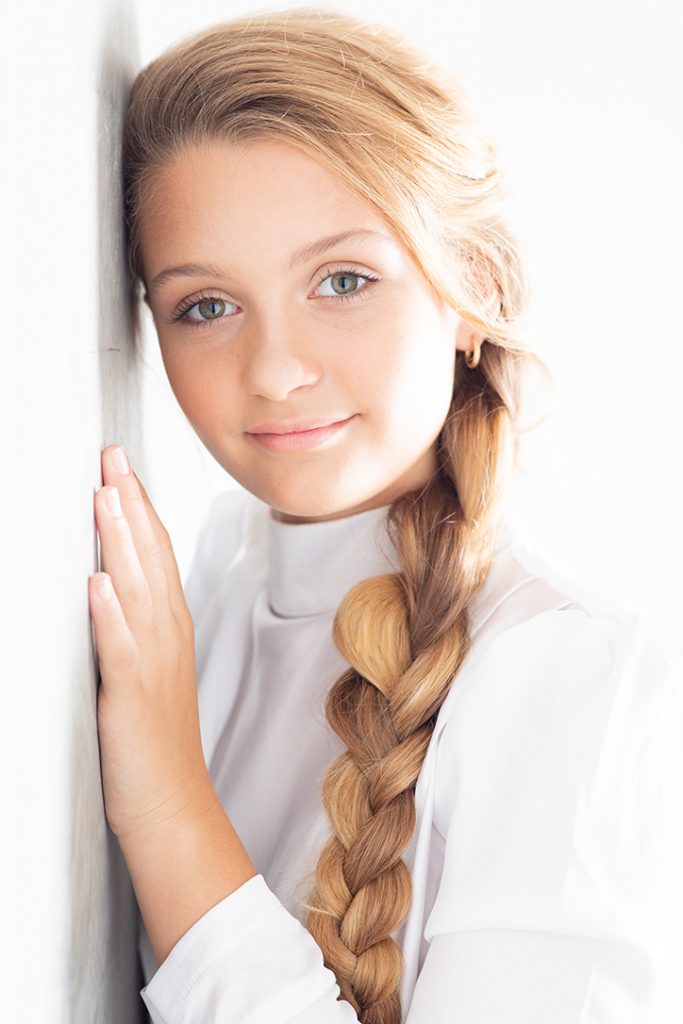 You recently told us you're working on a possible big move to the US to help further your career, but what has been your favorite thing about growing up in Australia?

AMELIA: Yes, I am hoping to get over to the US for work in the very near future with a few things in the pipeline. I love LA and can think of nothing more exciting than doing something I love in the city I love.

My favorite thing about growing up in Australia is Vegemite on toast for breakfast. I love all the wildlife as well. We do literally have kangaroos in our yard because we live a bit further away from the city. Our beaches are pretty amazing too.
How do you use your platform and influence for good?

AMELIA: I think I encourage everyone to be themselves and be proud of who they are. We all have skills and talents and we are all special. I hope I can make everyone feel they are special. I also like to give back to the community. I sing at events, and I was recently involved in a charity drive where I gave out donations to the less fortunate. I have been so lucky to be surrounded by people who have supported my dreams and made them a reality. I think it is so important to give back whenever and wherever you can.
What advice would you share with other kids who want to break into acting?

AMELIA: My biggest piece of advice is to remember it is YOUR journey. We are all unique, so we all have a unique journey. Never compare yourself to other people. If you miss out on a role it was because it wasn't your time. Hard work and integrity will ensure success. Enjoy every experience that you have along the way because one day they will make amazing stories to tell your children and grandchildren.
If you're inspired by Amelia Ayris, we think you'll love getting to know Alex Kis, another Australian actress with big dreams!