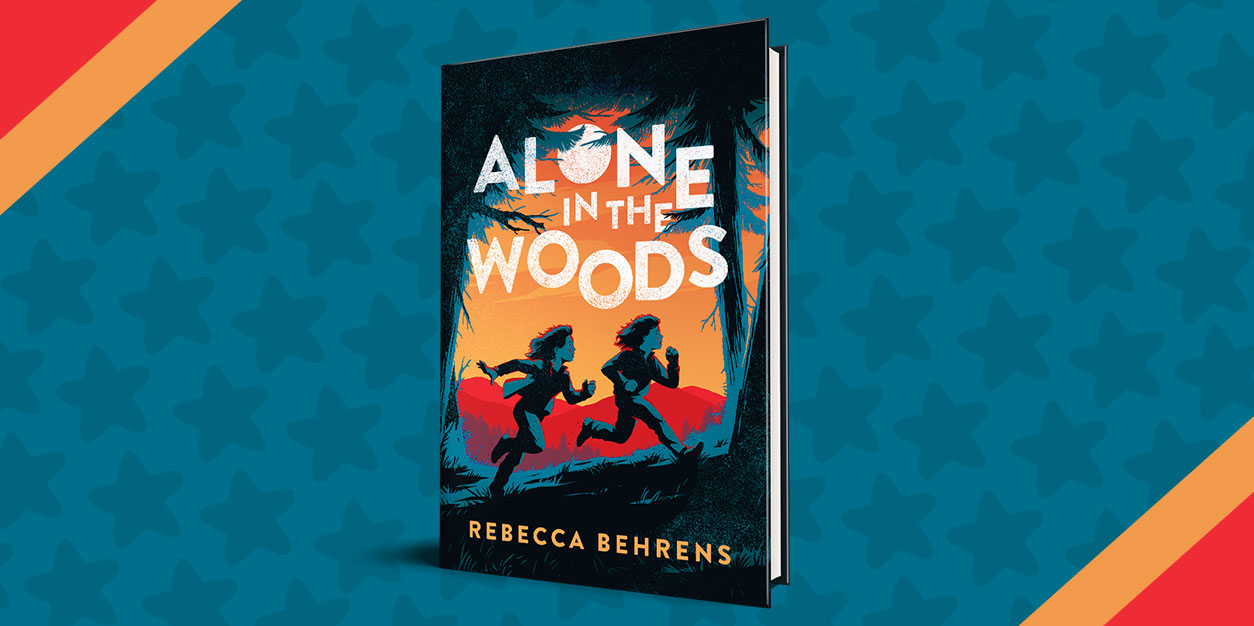 Alone in the Woods: Start Reading This Thrilling Survival Story + GIVEAWAY!
NOTE: We teamed up with Sourcebooks for this Alone in the Woods Survival Kit Giveaway. All opinions are our own; we were under no obligation to give a positive review. Giveaway prize provided by Sourcebooks.
Could you survive the woods for days while also trying to mend a fractured friendship? That's the questions Alone in the Woods dares to ask!
The upcoming survival novel from Rebecca Behrens takes place during an annual family vacation gone wrong in an isolated forest. Jocelyn was hoping that their favorite family trip would heal the once inseparable friendship she had with her friend Alex. However, things still don't feel right. When their tube pops while rafting down the river, they're left lost and stranded with limited supplies. Together, they'll have to face the dangers of the woods alone, while trusting their instincts – and each other – in order to survive the wilderness and reunite with their families.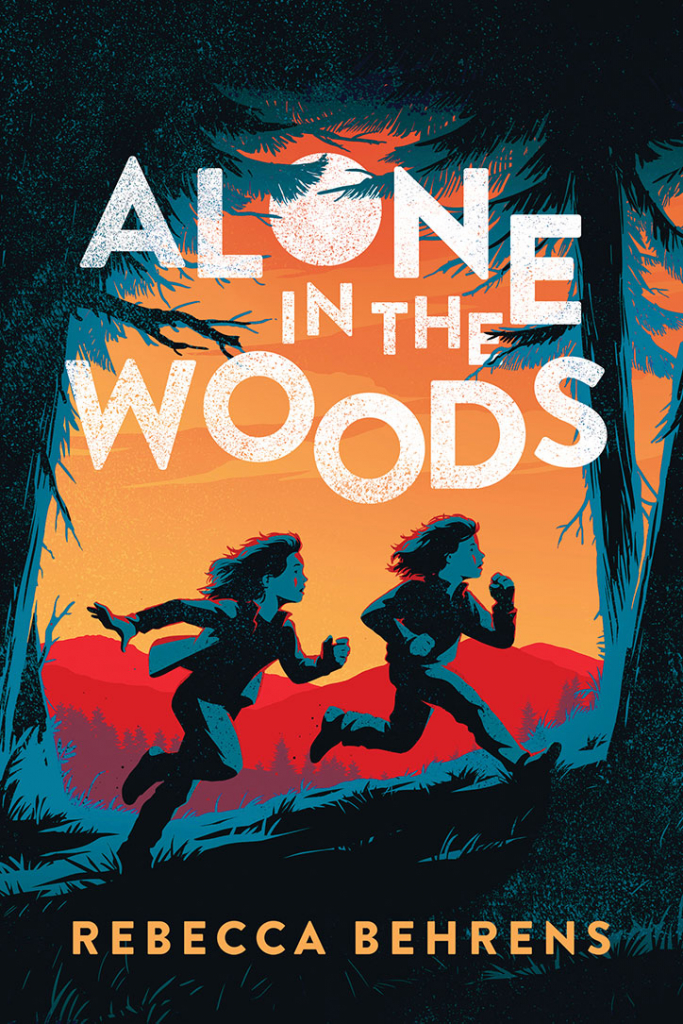 Jocelyn and Alex have always been best friends…until they aren't. Jocelyn's not sure what happened, but she hopes the annual joint-family vacation in the isolated north woods will be the perfect spot to rekindle their friendship.
But Alex still isn't herself when they get to the cabin. And Jocelyn reaches a breaking point during a rafting trip that goes horribly wrong. When the girls' tube tears it leaves them stranded and alone. And before they know it, the two are hopelessly lost.
Wearing swimsuits and water shoes and with only the contents of their wet backpack, the girls face threats from the elements. And as they spend days and nights lost in the wilderness, they'll have to overcome their fractured friendship to make it out of the woods alive.
Alone in the Woods
AUTHOR: Rebecca Behrens
PUBLISHER: Sourcebooks Young Readers
DATE: October 1, 2020
This high-stakes survival story promises to be a total page-turner that'll have you on the edge of your seat. We recommend reading it under the covers with a flashlight to capture the full-on chilling, uneasy feeling of being lost in the woods. Ready to be riveted by this suspenseful story? Alone in the Woods doesn't hit shelves until October, but we've got an exclusive excerpt for YAYOMG! readers. Click here to start reading!
Feeling brave? Author Rebecca Behrens has shared 5 survival tips to keep you safe on your next adventure into the woods. Plus, we've teamed up with Sourcebooks to give one lucky winner an Alone in the Woods inspired survival kit!
Alone in the Woods Survival Tips:
Know Before You Go

Check the weather forecast before you head out to make sure you're aware of conditions that may change. You might also want to check for special warnings in the area, such as wildfire risk, flooding alerts, trail closures, and other planned work.
Dress for Success

Always pick the best clothes for the conditions. If you're going to be hiking, wear shoes with good treads so you don't slip. Layers are a great idea if the temperature might be warmer during the day and dip as it gets dark. Long sleeves and pants protect your skin from hazards like insects or irritating plants. And a hat is always a smart idea to keep the sun off your face!
Stay Fueled

Whenever you're venturing out in nature–even for only a couple of hours–bring along plenty of water to stay hydrated and a snack to stay energized. Experts say to pack more than you think you'll need; it's better to have leftovers than to find yourself hungry or thirsty on the trail!
Mindset Matters

If you get lost or another mishap happens while you're in the outdoors, it's natural to feel scared. But staying calm and keeping a positive mental attitude will help you think clearly and take the best steps to safety. Breathe slowly and deeply, and take breaks whenever you need to rest or re-hydrate.
Help Yourself Be Found

It's a great idea to hike with a whistle (wear one around your neck or keep it in your pack). The sound of a whistle blast can travel much farther than a voice (and it's easier to keep up once you get tired, too). You can also spread around bright clothing to alert searchers to where you are, and use a mirror to flash a signal to aircraft flying overhead. And always tell someone where you plan to be on your outdoor adventure, before you head out.
Survival Kit Giveaway: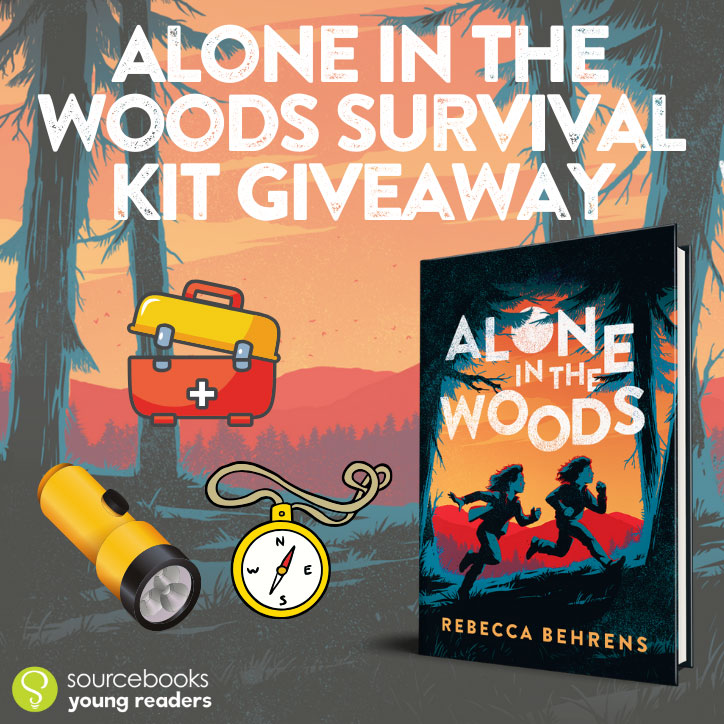 WHAT DO I WIN?:
ONE lucky winner will receive an Alone in the Woods inspired Survival Kit that includes:
– ONE (1) Flashlight
– ONE (1) Mini First Aid Kit
– ONE (1) Compass
HOW DO I ENTER?:
Grab a parent or guardian and have them fill out the form below by February 20, 2020 at 11:59pm ET.
Giveaway runs from 02/12/20 at 10:00 am ET through 02/20/20 at 11:59 pm. Open to US residents ONLY. Be sure to read the fully detailed rules HERE before entering.
THIS GIVEAWAY HAS ENDED AND THE WINNER HAS BEEN CONTACTED.
You must be 18 or older to enter. Please, only ONE entry per person. If selected as a winner, we will provide your parent/guardian with an affidavit to confirm that you are a valid winner who has permission to win. They will be REQUIRED to sign and return the affidavit to YAYOMG! to claim your prize. Prizes will not be mailed out without signed parental consent.
Feeling adventurous? YouTuber and animal expert Coyote Peterson is dishing out his advice on how you can be brave and stay wild!