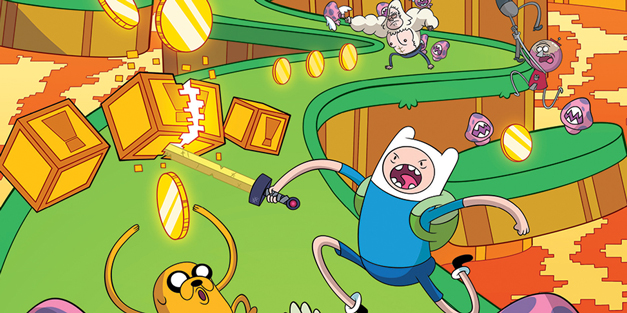 Adventure Time/Regular Show #2 Brings the Awesome
Ever since the first issue released last month, we've been dying to find out what happens next in the bizarrely mashed up world of Adventure Time/Regular Show. Issue #2 picks up right where the first issue left off, with our heroes right smack in the middle of a heated battle against an evil jerk.
Skips pops in and saves the day, dishing out tons of important knowledge about how the gang will have to defeat each of the Guardians of the four Elements of Awesome in order find the 4 pieces of The Power and restore things back to normal in both Ooo and The Park. Ready to take a peek of what you can expect from this action-packed issue? Keep scrolling for a preview of Adventure Time/Regular Show #2, courtesy of our buds at BOOM! Studios.
Adventure Time/Regular Show #2 – PREVIEW:
Phew! This series is just as intense as you'd expect. It's non-stop action, battles, jokes, and friend fights. Connor McCreery and Mattia Di Meo know exactly how to bring these iconic characters to life and make them feel like they're jumping off the page. These issues are fast-paced, non-stop fun! We can't wait to see what happens in the next issue, but first, here's some of our favorite moments from this issue.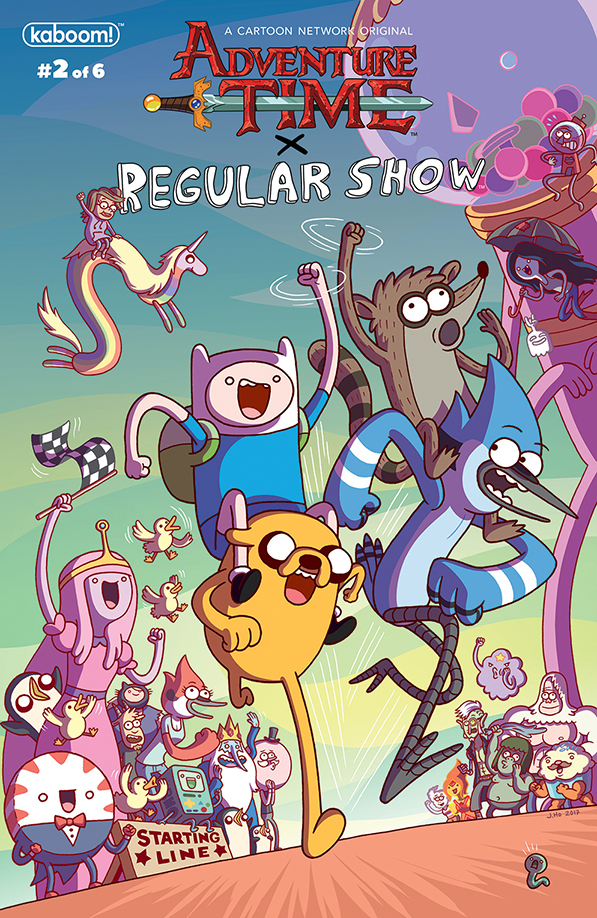 Our Top 5 Best Moments of Adventure Time/Regular Show #2:
1. Skips flipping into action during the fight scene.
2. Ice King and Muscle Man bro-ing down.
3. An epic jam-fest featuring Marcy and Finn.
4. Some mathematically amazing 8-bit inspired panels during the gaming challenge.
5. Lumpy Space Princess' sage advice: "Always date randoms."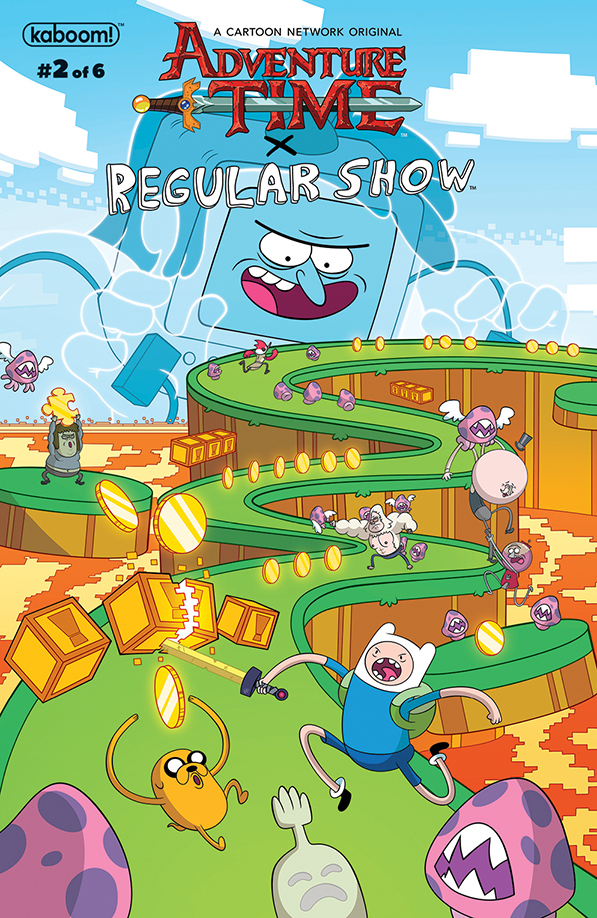 Bonus favorite: THAT COVER. If crossing over two of the most fun cartoons of the past decade wasn't enough for you, maybe this Super Mario inspired mashup cover will do the trick! As huge Nintendo fans, we kinda freaked out a little over Philip Murphy's fantastic cover! Muscle Man, is that a JIGGY? Be still our retro gaming hearts! You can pick up this awesome cover (and all the other equally awesome ones scattered throughout this post) when Adventure Time/Regular Show #2 his shelves September 13th.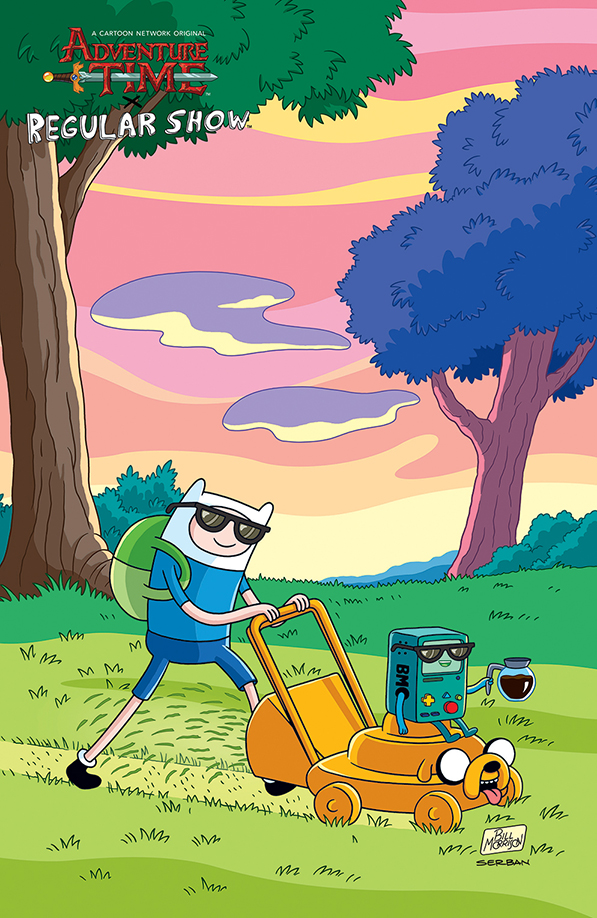 Adventure Time/Regular Show #2 (of 6)
Publisher: KaBOOM, an imprint of BOOM! Studios
Writer: Conor McCreery
Artist: Mattia Di Meo
Cover Artists:
Main Cover: Philip Murphy
Intermix Cover: Philip Murphy
Subscription Cover: Jason Ho
Mash-Up Homage Variant Cover: Bill Morrison
Synopsis: After escaping the attacks on the Candy Kingdom, Finn and Jake are in a totally not mathematical face-off with Mordecai and Rigby.
Make your weekly trip to the comic store even better with these other amazing reads!