Adventure Time Masked Mayhem
A brand new Adventure Time graphic novel is on it's way, and this time it's a BMO and Jake mystery adventure called Masked Mayhem!
It's Masquerade Day in the Land of Ooo, and BMO and Jake are psyched to see what everyone has dressed up as and get to partying. While party hopping, they discover that there's a trouble-causing prankster crashing all the parties. BMO and Jake must try to figure out who's causing all the trouble and stop them before Masquerade Day is ruined! It's part BMO Noire, part Jake's family Private Eye skills, and all FUN!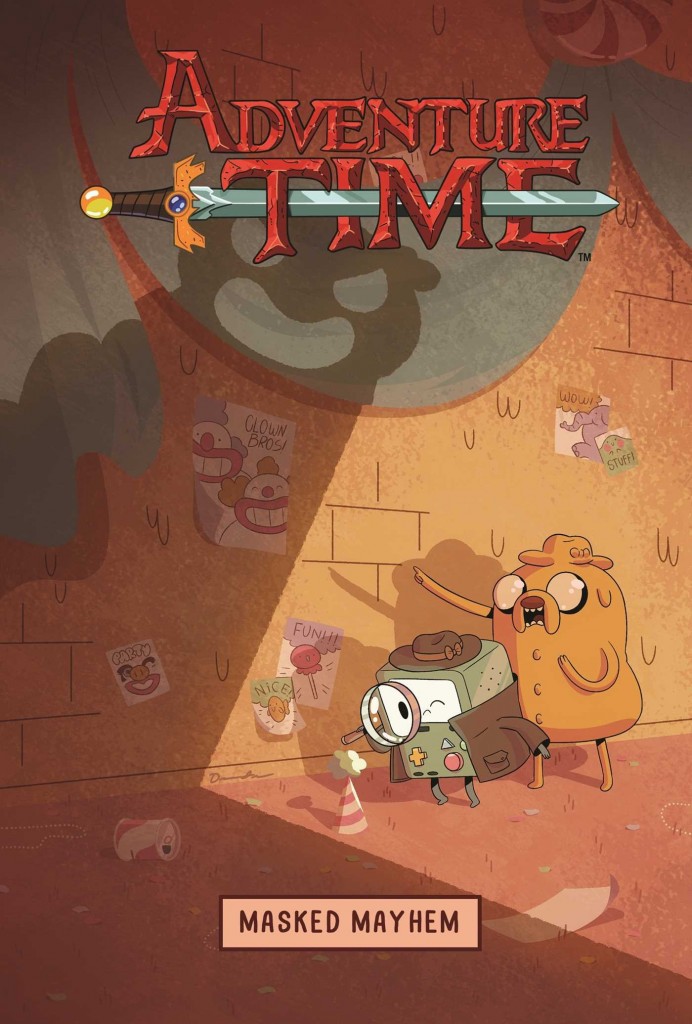 Parties, pranks, and awesome costumes? Count us in. Not to mention the fact that Masked Mayhem is written by the always wonderful Kate Leth and illustrated by the fabulous Bridget Underwood – which already makes it destined for greatness. The book will be released on November 10th, so make sure to mark your calendars and get your detective hats ready!