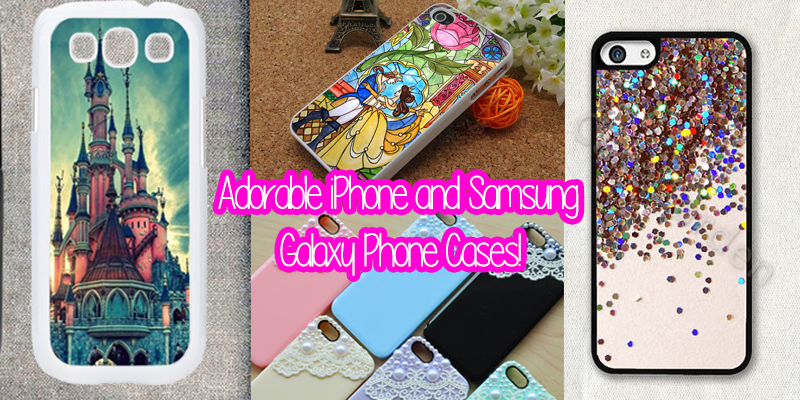 Adorable iPhone and Galaxy S5 Phone Cases
Psst, hey, you there. Internet friend. Are you tired of having the same boring phone cases as everyone else? Tired of searching store after store and finding the same totally boring styles over and over everywhere you go?
It doesn't have to be that way! You probably spend more time with your phone than you do with your friends and family, so your phone case should be a full on representation of YOU! Something to help you stand out from the crowd. Something you want to spend hours staring at while you Instagram, Snapchat and Tumblr your most important moments. We're going to let you in on our little secret. ETSY! Etsy has a HUGE selection of awesome handmade phone cases for pretty much every phone. The best part? MOST of them are super cheap! Want to show the world how much you love 1D? Get a One Direction phone case! Total Pegasister? Get a My Little Pony phone case! Whatever you love, there's most likely a phone case for it! There's even phone cases that come in pairs so you can share with your besties!
Here's some of our favorites for the iPhone 5/5S, iPhone 5C, and the Samsung Galaxy S5. If you've got a different phone, don't worry – just head on over to Etsy and search for your phone, and you'll find plenty of choices!
Etsy shop links: YYKawaii, iMirrorBox, SuketMas, CaseGarden, xsw22, giftbest, casecase123, CaseCastle, CortneysCorner, UltraCase, hamaphonecase, LiliSupply, blingcase, LuLu8315