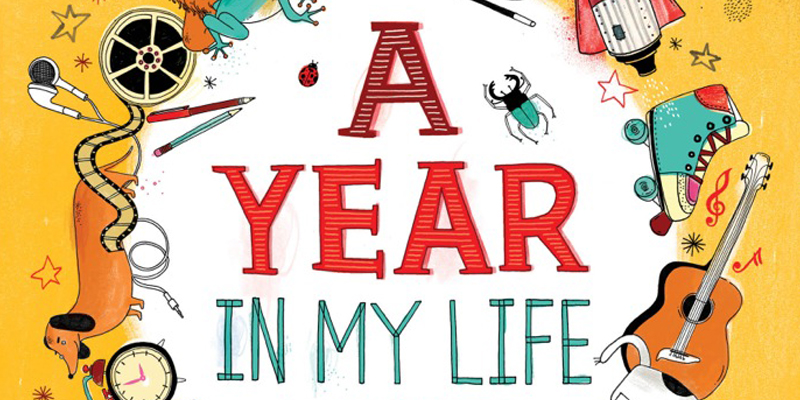 A Year in My Life: Be Creative Everyday
It's no secret to YAYOMG readers just how much we love any book that inspires kids to express themselves. From creative journals to books filled with writing and drawing prompts, we've shared plenty of our favorites on the site in the past. That's why we were totally ecstatic when our friends at Kane Miller Publishing sent us a copy of "A Year in My Life" by Lucy Menzies and Tilly.
"A Year in My Life: Be Creative Everyday" is a super fun journal filled with idea starters and unique prompts for both writing and drawing that will keep you inspired all year long. This journal came out in the beginning of the year (generally a pretty solid time to start a new journal), but since this journal isn't dated and the with school about to start, we thought it was a great time to start a brand new project!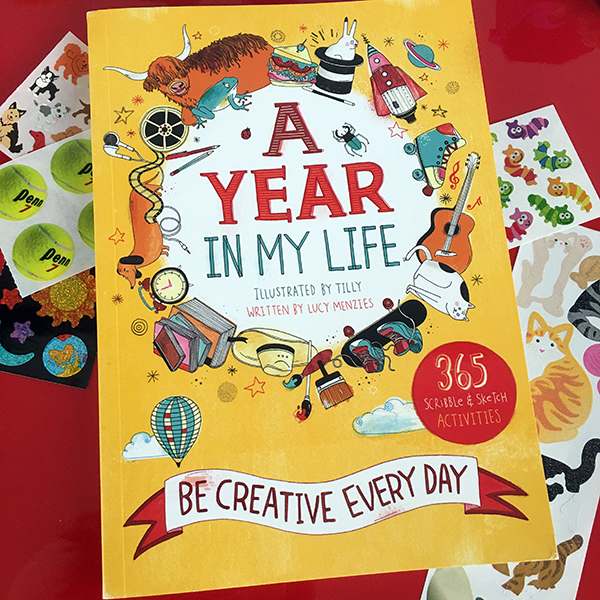 You may be thinking "I'm about to have piles and piles of homework. Why would I want to add a journal into the mix?" Well, because this journal isn't about recording what happened to you each day or expressing your innermost thoughts. It's about FUN! It's a great way to take a break when your homework has your mind in a cloudy funk and it's easy enough to fill in between classes at school. It does all the heavy lifting for you by giving you things to write about and create.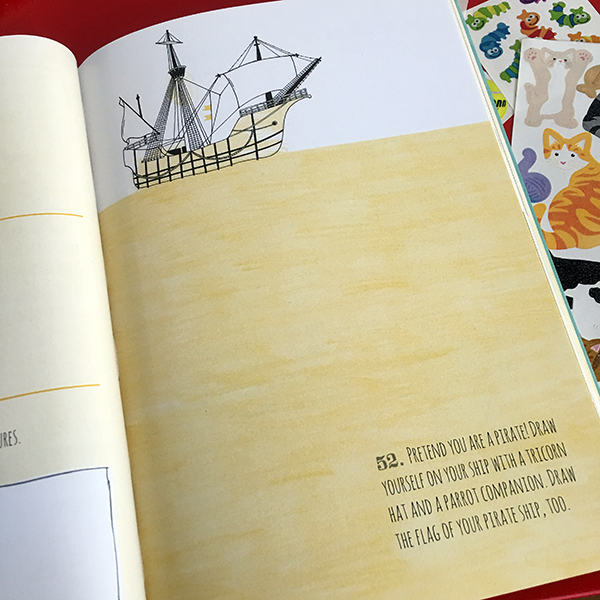 Figuring out an idea is generally the hardest part of writing or drawing, and this journal has got you totally covered. Just whip out a pen or some markers and get to the fun stuff! Plus, if you start this journal at the beginning of the school year, it'll be a great way to look back on your life when you're about to head into your first day of school NEXT year. It's like a journal yearbook!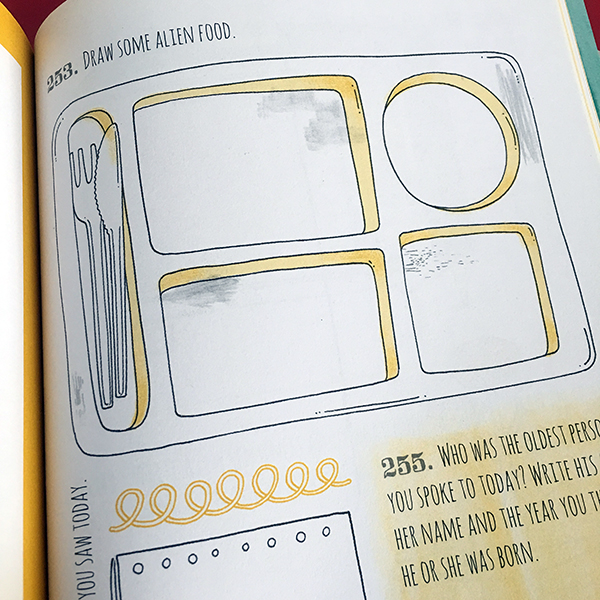 This journal is numbered, but that doesn't mean you need to do it in order. You could start at the beginning and write and draw your way through the book day by day, but you can also pick and choose whichever prompts speak to you that day. If it's your first day with the journal and you're really into the idea of writing a mini fairytale, then by all means, start with #256! No one says you have to start with #1 just because it's at the beginning of the book. The only rules for using this journal are to have fun, think big, and trust your ideas.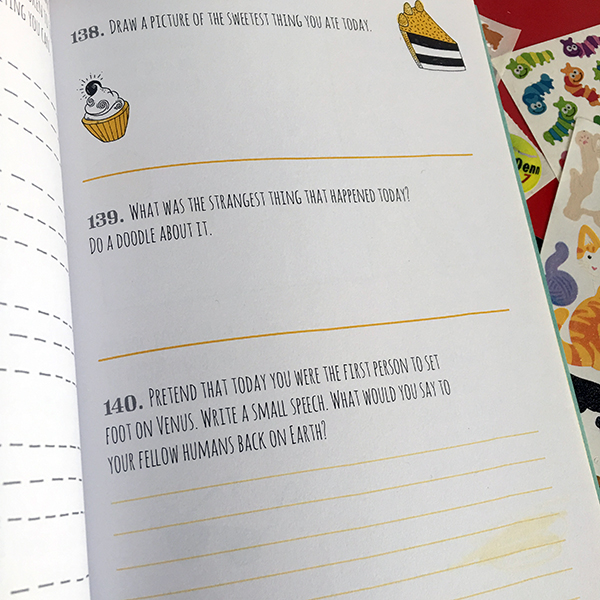 Stuck inside on a rainy afternoon? Go crazy! Write and draw to your heart's content. Like to keep to a schedule? Use your journal at the same time every day and only fill out one entry at a time. Whatever helps keep your imagination flowing is how you should use this journal. It's all about staying inspired and keeping a record of your life, you're completely in charge of this journaling adventure!