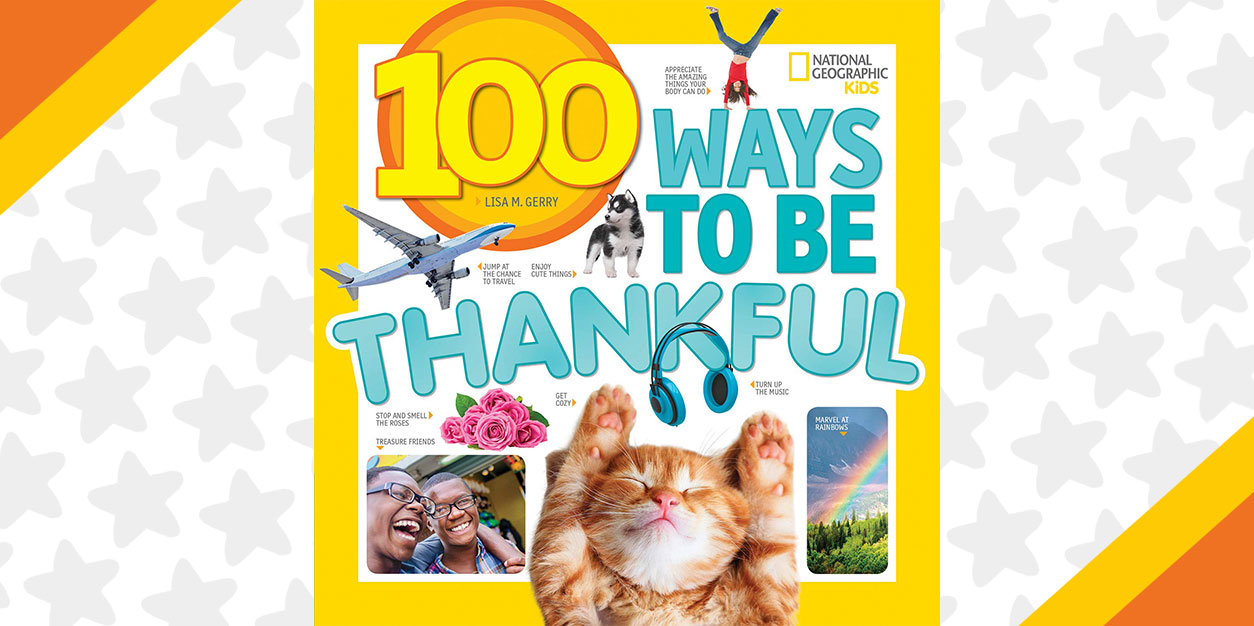 Appreciate the Little Things with 100 Ways to Be Thankful + GIVEAWAY!
NOTE: We teamed up with National Geographic Kids for this 100 Ways to Be Thankful Giveaway. All opinions are our own; we were under no obligation to give a positive review. Giveaway prize provided by National Geographic Kids.
With Thanksgiving a few days away and the holiday season creeping up quickly, you're probably spending time thinking about what you're thankful for. This time of year always reminds us to appreciate the big things in our lives, like our friends, family, and the house you live you in, but life moves so fast, sometimes we don't always stop to appreciate the smaller moments in between.
For example, if you spot an Insta-worthy sunset, don't just snap a pic and move on! Stop for a moment and appreciate the stunning colors and the person you're standing there with. You'll find that slowing down, even if just for a minute, will fill you with warm fuzzies and gratitude that can improve your mood and make you more grateful overall.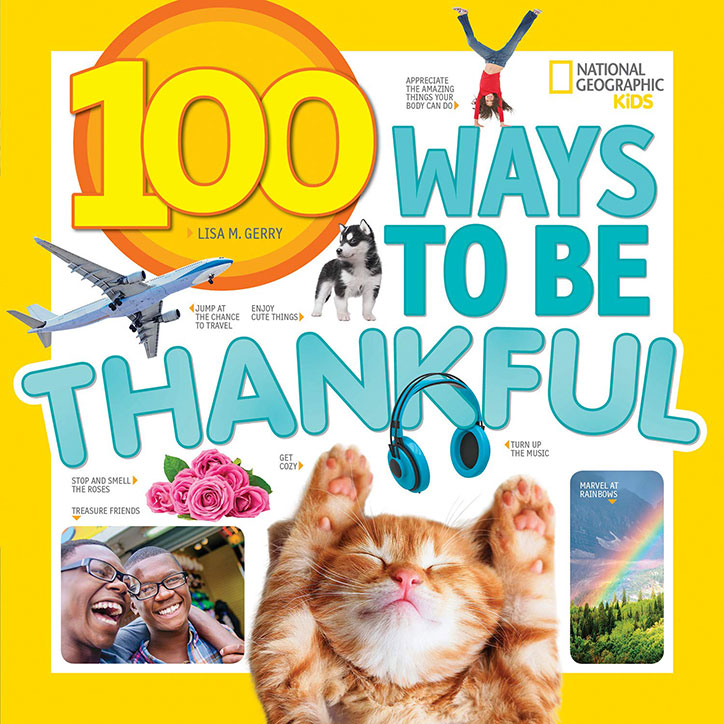 Discover 100 creative ways to express gratitude for all that's good in your life with this powerful little book, packed with positive thoughts, practical ideas, and take-action prompts.
Rejoice in snow days! Make time for belly laughs! Pause to marvel at the wonders of nature! In today's hectic, fast-paced, overscheduled world, so many of us — including kids! — try to do it all. This book offers up unique ways to slow down, be mindful, and appreciate life's little gifts. The pages are filled with inspiration and motivation on how to be appreciative and pass along kindness. Interviews with National Geographic explorers offer examples of ways to give back. Uplifting quotes and ideas are sure to motivate readers to do more and be more mindful every day, so we all come away with a renewed sense that life is pretty great!
100 Ways to be Thankful
AUTHOR: Lisa M. Gerry
PUBLISHER: National Geographic Children's Books
DATE: March 12, 2019
That's what 100 Ways to Be Thankful is all about. It's overflowing with inspiring quotes, fun prompts, tips for giving back, and tons of other ways to work mindfulness and gratitude into your daily routine. Plus, we've teamed up with National Geographic Kids to give one lucky winner a chance to win a copy!
After flipping through the pages of this amazing read, we were inspired to share some of our favorite ways to be thankful. We chose 5 of our favorite tips from the book and added our own spin on them to encourage you to be thankful today and every day!
5 Easy Ways to be Thankful Every Day: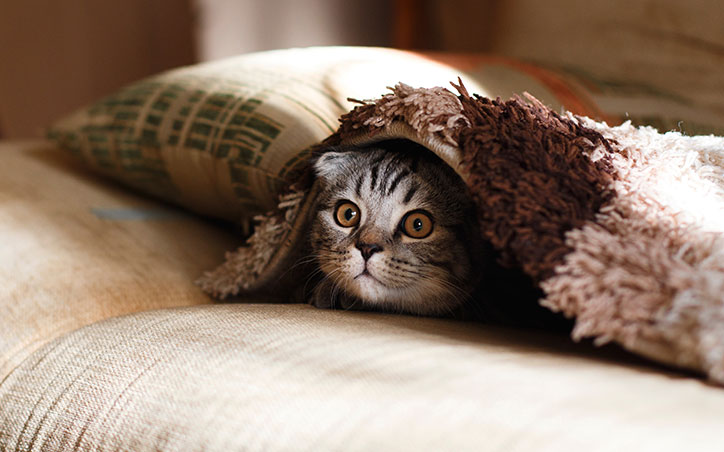 Embrace Boredom:
Do you often find yourself sighing and complaining, "I'm bored…"
If so, this one is for you. It's easy to get frustrated when life gets boring, but instead, try this. If you're feeling bored, remember the last time you felt completely overwhelmed. Maybe you had two big tests and an important project due all in the same week. During that week, you probably wished for a few minutes of stress-free time to unwind. Once you put it in perspective, being bored doesn't seem half bad.
Plus, "boredom" is an opportunity to embrace your creativity. Pick up a book you've been meaning to read, try a new hobby, or re-decorate your room. Even just binge-watching your favorite show can help you enjoy boredom rather than complain about it.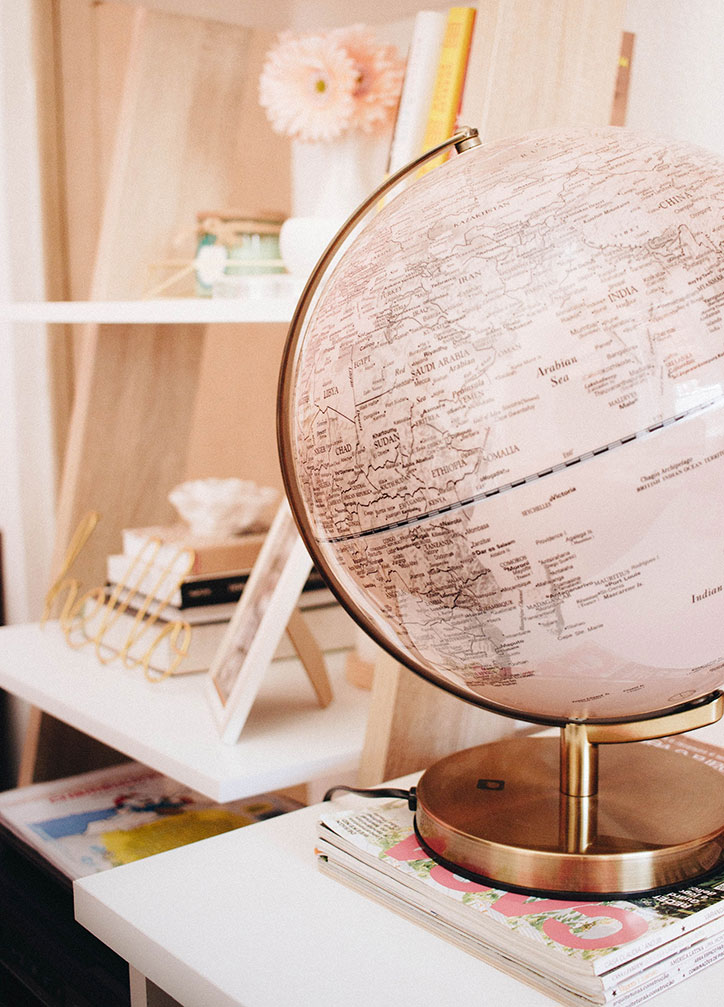 Do What You Can to Make the World a Better Place:
You don't have to solve climate change or end poverty all around the world to make a big impact. You can start by taking simple steps right in your own community.
Work with your school to hold a bake sale or car wash to create a fund for students who can't afford school lunches. Spend a Saturday with your family rounding up all your unworn clothes to donate to the homeless. Gather your besties for a day cleaning up trash at the local park. No matter what you do, even the smallest acts can make a lasting and significant difference!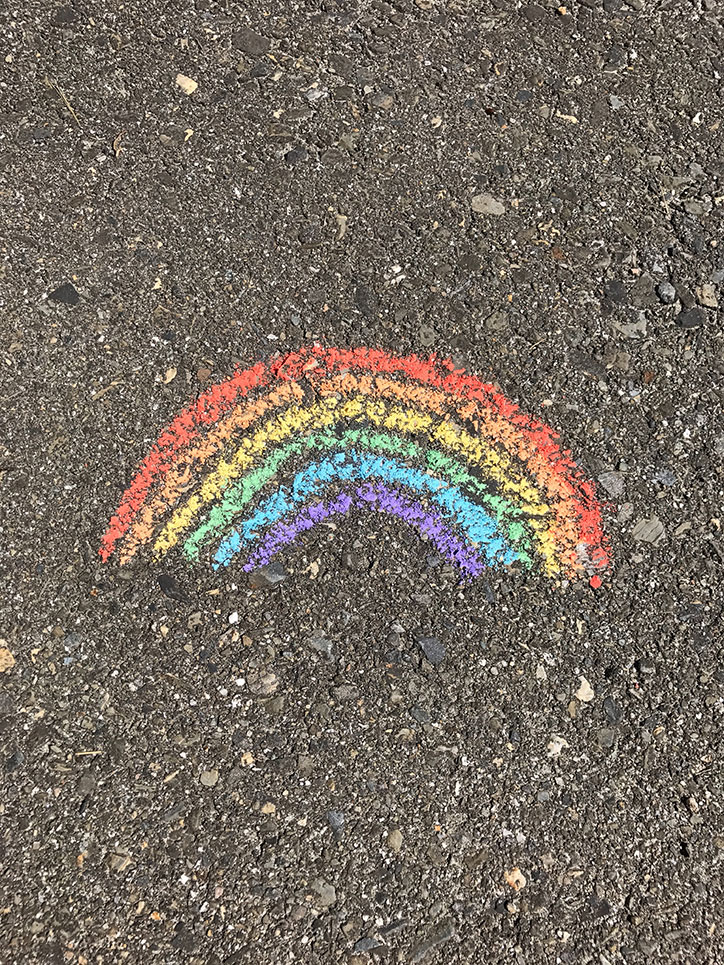 Look for a Lesson in Struggles:
We know this isn't always the easiest thing to do, especially when your struggles feel impossibly hard. But taking a moment to find a silver lining in whatever is bringing you down can be an immensely helpful way to cope. We're not saying you'll feel instantly better, but for a brief moment, you'll feel slightly less overwhelmed and give your mind and body the space it needs to help you get through whatever you're going through.
When life gets you down, take a moment to ask yourself what you can learn from the situation that can make you better equipped to handle things next time. If you failed a test, you wouldn't just give up – you'd review your answers, figure out where you went wrong, and study harder next time. Use that mentality to learn and grow from every challenge you face!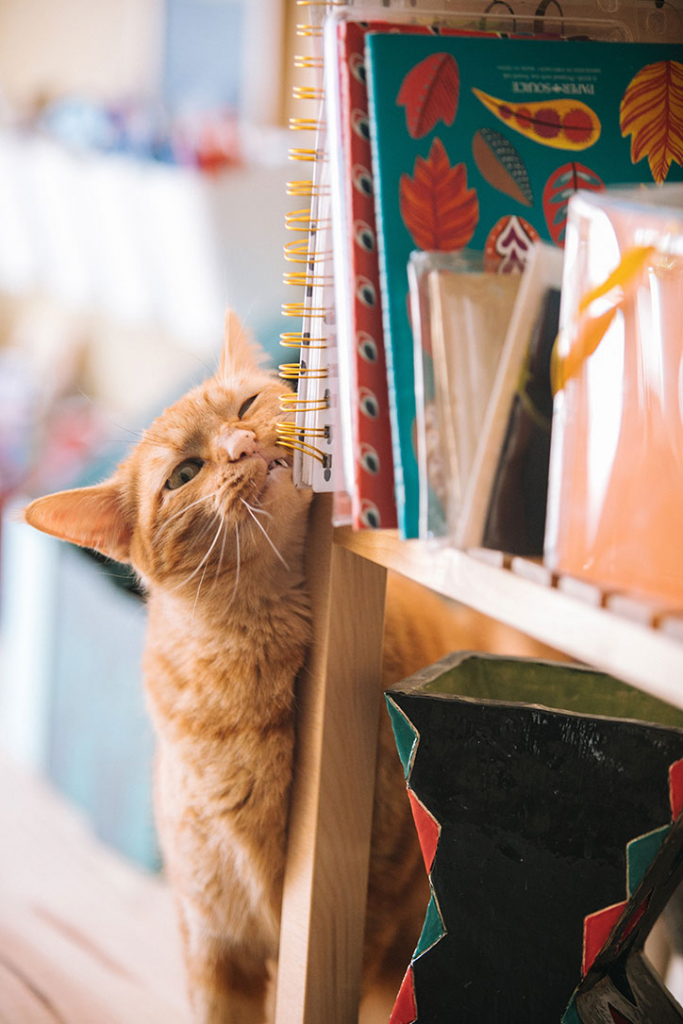 Love Something? Learn More About Its History:
Maybe you're obsessed with a sparkly new pair of sneakers or recently discovered a new band you can't stop listening to. You can't stop gushing about them to everyone you know, but what do you really know about them?
Take sneakers, for example. Do you know when the first pair of sneakers was created? Or why? Do you know how sneakers are made? If not, take the time to do a little research and learn more about them! Not only is a great way to unwind, you'll teach yourself so much about so many different subjects. We also think that whether it's your sneakers, your favorite band, or a bouquet of sunflowers, you'll appreciate it even more after learning where it came from.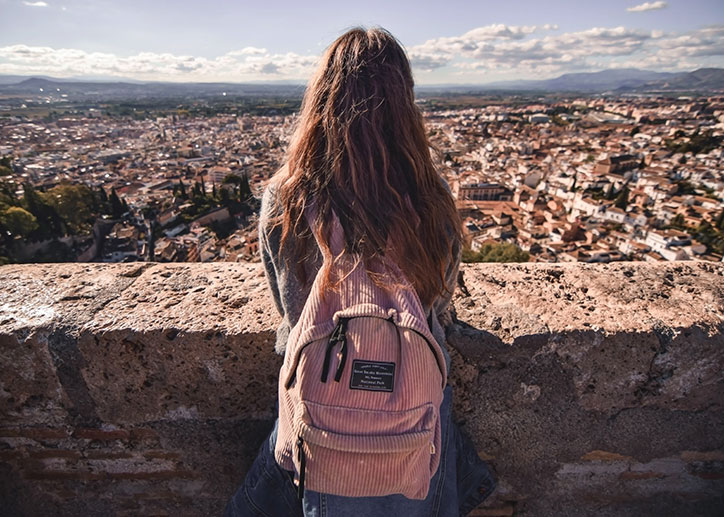 Jump at the Chance to Travel:
It seems like some people are always off exploring somewhere new, and there's a good reason for that. Travel is one of the best things you can do for yourself when the opportunity arises.
Not only will you feel great having a chance to unwind and take a vacation, you'll learn so much about the world! You don't even need to go far. Traveling to another country is an incredible way to get familiar with different cultures and ways of life around the world, but traveling even an hour away from home can be a learning experience.
If you live in a big city, try heading to a small town to embrace the little things and take life a little bit slower. If you live somewhere cold, try heading to a warm, beachy place to experience the ocean for the first time. Have the opportunity to study abroad for a year? Don't hesitate – jump!
100 Ways to be Thankful Giveaway: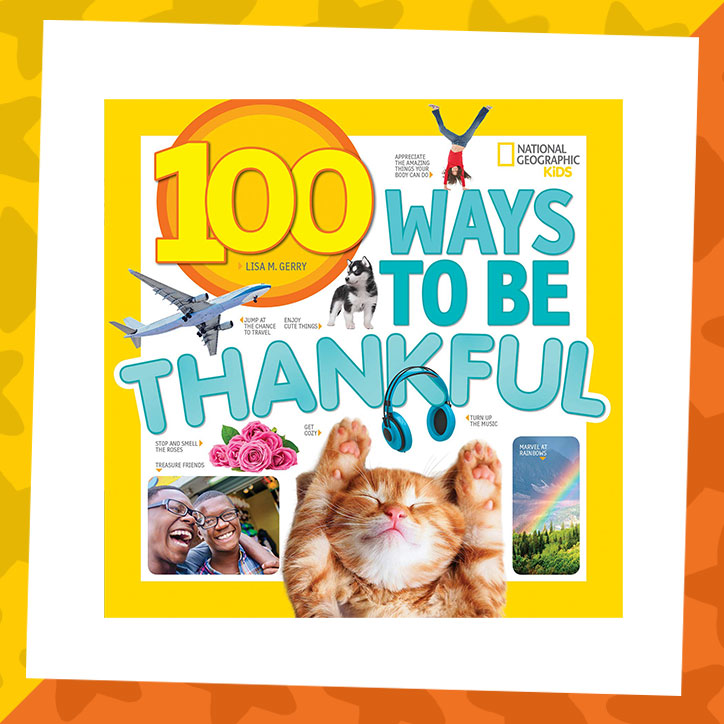 WHAT DO I WIN?:
ONE (1) lucky winner will receive a copy of 100 Ways to be Thankful by Lisa M. Gerry, generously provided by National Geographic Kids.
HOW DO I ENTER?:
Grab a parent or guardian and have them fill out the form below by November 25, 2019 at 11:59pm ET.
Giveaway runs from 11/18/19 at 03:00 pm ET through 11/25/19 at 11:59 pm. Open to US residents ONLY. Be sure to read the fully detailed rules HERE before entering.
THIS GIVEAWAY HAS ENDED AND THE WINNER HAS BEEN CONTACTED.
You must be 18 or older to enter. Please, only ONE entry per person. If selected as a winner, we will provide your parent/guardian with an affidavit to confirm that you are a valid winner who has permission to win. They will be REQUIRED to sign and return the affidavit to YAYOMG! to claim your prize. Prizes will not be mailed out without signed parental consent.
Now that you're feeling thankful, here are a few ways you can spread kindness every day!